Netflix's Cinematic Rebranding Takes Off
Hang on for a minute...we're trying to find some more stories you might like.
This past week, Netflix released five of its most high-profile films for the year as a part of their new-and-improved subversive fall lineup that's aiming to make the streaming service an admirable platform for high-profile respected mature cinema. Most notably, this line-up strives to include a diverse-range of films from daring new awards-friendly films from world-renowned auteurs, ultra-violent mid-budget genre fare, and hot film festival acquisitions that can solidify Netflix as trusted brand for quality originals.
Awards Bait
22 July (dir. Paul Greengrass)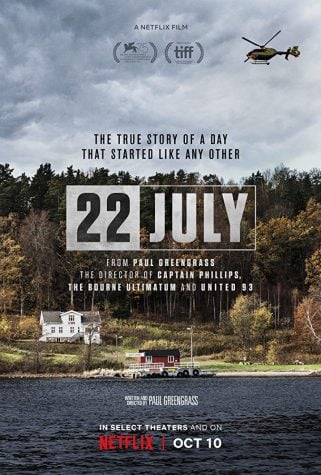 Admirable in its sense of genuine human intimacy and outright condemnation of right- wing extremism, it's unfortunately unadmirable in literally every other department. Paul
Greengrass' docudrama directing has helped bring seemingly larger-than-life true horror stories down to a human level before, however in "22 July" it just feels exploitative, shallow, and, most offensively, boring. As Netflix's first huge theatrical push for awards season (Releasing in 100+ theaters this past weekend including Chicago's own Century Centre Cinema), this is the last thing they needed. By portraying human tragedies with the depth of a common Wikipedia article, "22 July" feels like a poster child for what people hate in award-baiting cinema.
Cult Classics in the Making
Apostle (dir. Gareth Evans)
Netflix's recent announcement of a collaboration with popular British action maestro Gareth Evans has generated lots of buzz. Evans was hot off of his film "The Raid 2" which solidified his name as one of the most audacious and thrilling names in the business. "Apostle," his latest outing is a Victorian-era revenge action/horror mashup centered around a religious cult starring Dan Stevens and Michael Sheen. Unfortunately, at the end of the day, Evans' newest effort doesn't amount to very much cinematically. Though Evans has an amazing eye for action choreography (and it shows) the film consistently goes down a narratively-jumbled route and little-to-no thrill or pay-off. Less a fault on the end of Netflix or more on Evans and his crew, this film would have been a mess regardless of who distributed it.
Hold the Dark (dir. Jeremy Saulnier)
"Blue Ruin" and "Green Room" filmmaker Jeremy Saulnier trades the anxious energy of his two previous outings for a much more controlled and sterile exploration of real- world evil lurking in the shadows. Like "Apostle," "Hold the Dark" touches on some cult-ish
themes but in a way that really creeps under the skin of the viewer and leaves a much more harsh and lasting impact. While the narrative remains a little too vague for its own good up until the very end, Saulnier's commitment to his unflinching graphic violence and cold assessment of the world is what makes the film stand out. With outstanding performances from Jeffrey Wright, Riley Keough, and James Badge Dale,the stunning cinematography from Magnus Nordenhof Jønck also helps the film shine. Moody, dark, and captivating, "Hold the Dark" is proof that Netflix does indeed possess the ability to invest in genuinely bold outcast pieces of film.
Sundance darlings
Private Life (dir. Tamara Jenkins)
By far the best film outing from Netflix thus far this fall. Tamara Jenkins' follow-up to her 2007 hit "The Savages" about a couple (played brilliantly by Paul Giamatti and Kathryn Hahn) as they struggle with the brutal reality of infertility. "Private Life" killed it at the Sundance Film Festival this fall, and Netflix's acquisition of the film points in a similar direction to that of "The Land of Steady Habits" – a mature mid-budget film that tackles real human issues with not only a harsh honesty, but a biting sen
se of humour with a charming cast. Not one moment of heartbreak rings false in this film, and barely a joke, subtle or overt, misses the mark. "Private Life" is the quality cinema that Netflix should be pushing for the awards, not "22 July."
The Kindergarten Teacher (dir. Sara Colangelo)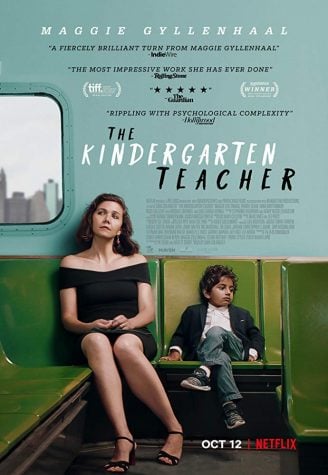 This film is an interesting acquisition from Sundance for Netflix given that the film remained relatively buzz-less, bar the central performance from Maggie Gyllenhaal. The film follows a kindergarten teacher as she becomes progressively more obsessed with her young protege student. This type of film is where it seems like Netflix will keep constantly landing even after this attempted rebrand of their original film division. "Kindergarten" is a perfectly okay movie that has gained some minor acclaim, but ultimately it ends up being buried in the streaming platform's ever- library of content without much of an impact. I had to actively search for this film, which dropped on the 12th because it was nowhere to be seen on the main page. This seems like one of those films that isn't necessarily major enough to make much more than a drop in the buckets at the US box office, but not minor enough to go without some sort of high-profile release.
Perhaps I will be proven wrong by my own pessimistic assumption. Maybe films like "The Ballad of Buster Scruggs," "The Outlaw King," and "Roma" will really be the films that change the tide of this rebranding for Netflix and elevate them to the same level as other big shot distributors. We'll have to wait and see. For now, it looks like we're in for a mixed bag from the world's largest streaming platform.