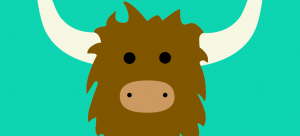 Our parents always warned us to 'never talk to strangers', but they never warned us about something like this.
The latest craze in social media is an app called Yik Yak which functions much like an anonymous Twitter. Instead of tweets, users can send out 'Yaks' to those in their area. Originally designed for college campuses to use as a virtual bulletin board, users of the app choose their school and have instant access to all of the Yaks in the area. They then have the power to vote up or down on other people's Yaks' as well as posting their own.
Freshman Eric Baze is a fan of Yik Yak. "I haven't contributed to Yik Yak," Baze said. "But I think the anonymity is cool because it allows people to freely express themselves."
Many of the Yaks that have been posted so far are lighthearted and in good spirit.
"I have posted a few successful Yaks and comments, but most of my contributions on Yik Yak have been through voting up and down on other people's Yaks," freshman Alyssa DeBartolo said.
Being anonymous allows students to post things without personal repercussions. At DePaul, students have been using Yik Yak mainly to share humorous thoughts and experiences. Some topics that DePaul students have been talking about via Yik Yak include the 'DePlague', referring to the mass amount of people who have been getting sick lately.
Other Yaks cover a broad spectrum of topics from parties, Student Center food, and doing laundry. "That moment when you drop freshly washed clothes onto the dirty communal laundry room floor," one Yak read.
So far there has not been anything threatening posted on DePaul's Yik Yak, except a bit of school rivalry over which urban Chicago university is best.
"I haven't seen any negative effects due to Yik Yak on students or campus life," Baze said.
Regardless of the lack of threatening posts by DePaul's Yik Yak users, there is still concern that the app could be used for cyber bullying. This concern is even greater in high schools. Schools in Illinois, Connecticut and California have reported problems including shooting threats.
"I think there is a definite possibility that Yik Yak could cause problems, although right now it is just a place for people to be funny and share their opinions about things, I could see how it could turn into something worse with rumors and bullying," DeBartolo said. The idea that anyone could post a rumor on Yik Yak with no affirmation of integrity gives bullies a whole new world to torment others. 
Professor Doug Miller teaches Web 2.0 Building Blocks, a class that discusses elements of the modern Internet.
"From my point of view, Yik Yak or any of the other apps or sites competing in the space are essentially selling anonymity as a service. But a unique kind of anonymity—an  anonymity that allows for the smallest hint of notoriety," Miller said. "Disambiguated anonymity is what I'd like to call it."
While the app provides students with a place to say things freely and anonymously, it also lets students have a few minutes of fame. The most interesting conversations usually take place outside of the app in which people talk about the funniest posts they had seen that day or about how many votes they got on something they posted.
The basic premise of Yik Yak is about being anonymous, but for students on campus and users in general, it is about competition. Which Yak will get the most up-votes? The competition for fame is nothing new to the Internet, and neither is anonymity. Sites like Reddit, Ask.fm, and 4chan, have been using this formula for some time now.
Miller said that eventually the promise of anonymity from Yik Yak would prove to be unstable or fraudulent.  Negatively provoking other users through trolling is often regarded as funny and is positively reinforced. Considering the temptation for trolling and the open opportunity to be anonymous, it makes it difficult to decipher which 'Yaks' are truthful and which are not.
We have all seen the comments on YouTube videos and Buzzfeed articles. People post harassing comments in exchange for popularity. At what point does 'Yaking' in good fun turn into verbal harassment or cyber bullying? It seems that students are just looking for a place to air their opinions, but should do so with caution.
"In these days when it seems everything we do and say—online and offline—shines bright in the light of digital tracking, categorization and monetization, I can understand folks having a need for a little shade," Miller said.  "I just hope they won't get too blinded when it dries up and blows away leaving everything exposed once more."
People are always looking for the next best app, but Yik Yak is more than likely not here to stay. Although it is considered a social media platform, there is nothing social about it. Social media is meant to bring people together personally, but aside from geographic location, the users of the app may as well be strangers. In an age where apps come and go faster than people are able to download them, it's likely that Yik Yak will be nothing more than a fad.