A look back at Chicago's most iconic mayors
Chicago mayor-elect Lori Lightfoot's landslide victory over long-time politician Toni Preckwinkle has been interpreted by many as a change to the way the city does politics.
"They didn't elect a Daley," said DePaul sophomore Emily Burnett. "And to me, that seems like Chicago wants something new."
But some are not convinced that change has always been a good thing for the city.
"Every so often in Chicago politics, you have a very seismic shift, where the earth quakes and the world trembles," said Richard Lindberg, a Chicago historian and legislative aid on the city's Committee of Finance. "The city does not adapt well to major shifts in culture, and I think this is going to become a major shift in culture. I'll find it interesting to see how Lightfoot's political agenda evolves and how she will be perceived by areas of the city who are completely unfamiliar with her."
While many of the challenges Lightfoot will face as the city's next mayor may come with the major change she intends to bring, Chicago's segregated nature brings problems in and of itself.
"We almost have two or three cities within one boundary," Lindberg said. "Where I live up in the far northwest side near O'Hare airport, you can throw bowling balls down the street after 7 p.m. and never hit anything. Now you contrast the agenda of the people that live up there versus the troubled neighborhoods where you have warring streets between gangs and homicides of young kids and innocent people. How does a mayor come into office to appease each of these groups and build an effective coalition? That will be a challenge for this mayor; to be a mayor of all the people of Chicago. Few can accomplish it very successfully."
As city hall prepares to swear in Lightfoot as Chicago's 56th mayor, it seems fitting to look back on those who held the seat before her, to gather where mayors went wrong or made changes that made the city better.
But when Lindberg was asked which former Chicago mayors were the greatest the city has ever seen, he offered a bleak reflection: "Are there any great ones?"
For students at DePaul, Lindberg's honest question might be answered with a resounding "no," as many students are uneducated on the city's political past.
"The only [mayors] I know are Daley and Emanuel," said Jackson Bahr, a junior studying political science. "Even then, I don't really know what they did for the city or the effect it has had."
Here's a look back at some of Chicago's more memorable mayors so you can decide for yourself.
  William B. Ogden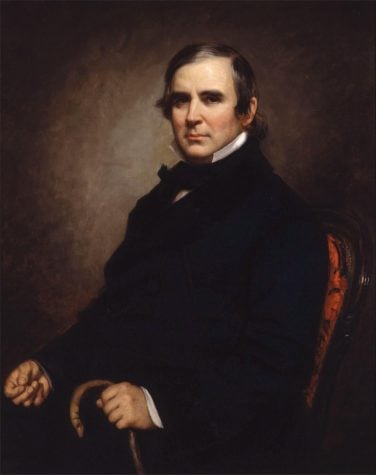 William B. Ogden was the first mayor of Chicago and a Democrat. He was an active advocate for the transcontinental railroad, and was heavily involved in building many railroads, including the Galena and Chicago Union Railroad, according to the Chicago Historical Society. He switched to the Republican party after he left office, but later left that party after a dispute with Abraham Lincoln, claiming that his Emancipation Proclamation was premature, according to Wikipedia.
John Wentworth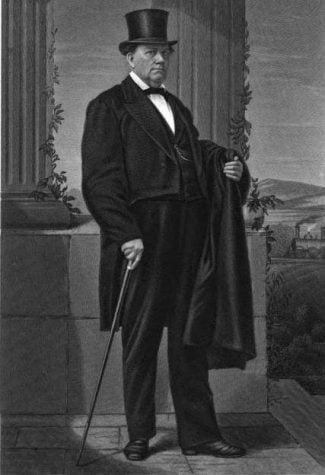 As the 21st mayor of Chicago, John Wentworth ranks among the better Chicago mayors, Lindberg says. He organized the first police department in 1861 and was a vocal promotor of Abraham Lincoln as he made his bid for presidential office—and achieved it all in one year.
"In the early years of Chicago history, from the Fort Dearborn period up to the time of the Civil War, mayors only served one term—one year of office," Lindberg said.  "There was no real formality about Chicago as a town. It was a frontier town and had its own form of government that was very small and minuscule compared to what we have today. I guess you would say that those early mayors from the 1830s to 40s to 50s were kind of like caretakers of the city."
Joseph Medill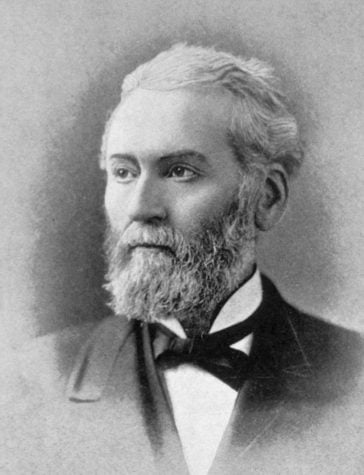 Joseph Medill took office right after the Great Chicago Fire. As the first foreign-born mayor of the city, the Canadian-American was another advocate of Lincoln's presidential run and used every means available to him to help Lincoln win.
Before becoming mayor, Medill was an owner and editor at the Chicago Tribune; Lincoln's win is largely attributed to Medill and the Tribune's support. While in office, Medill opened the first public library in Chicago and worked to reform the city's police and fire departments in wake of the great fire. The Medill School of Journalism at Northwestern is named in his honor.
Carter Henry Harrison III and Carter Henry Harrison IV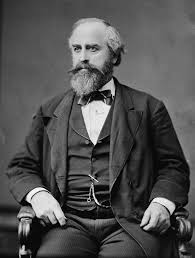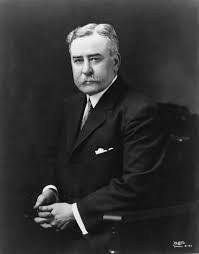 Before the Daleys were the Harrisons. Carter Henry Harrion III served as the city's 29th and 33rd mayor, and Carter Henry Harrison IV served as the 37th and 40th. The father and son served a combined 21 years in office.
"We've had two mayoral dynasties in Chicago: we've had the two Daleys and the two Harrisons," Lindberg said. "The Harrisons forged a powerful dynasty."
Harrison III was murdered in 1893 on the night before the World's Columbian Exhibition closed, according to the Chicago Public Library's records. His son, Harrison IV, graduated from Loyola University and served as a captain with the American Red Cross during World War I in France, according to the same records.
William Hale Thompson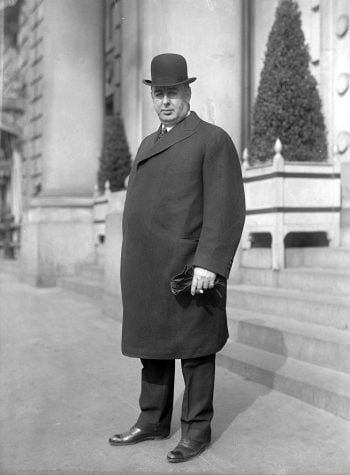 William Hale Thompson was the 41st and 43rd mayor of Chicago, and was the last Republican mayor of the city. In his youth, he traveled west and became a cowboy for a brief time, before returning to Chicago to manage his father's estate. Nicknamed "Big Bill," Thompson for his height and wild personality, the mayor was notoriously corrupt. He garnered support from legendary gangsters including Johnny Torrio and Al Capone, according to the Chicago History Museum.
Richard J. Daley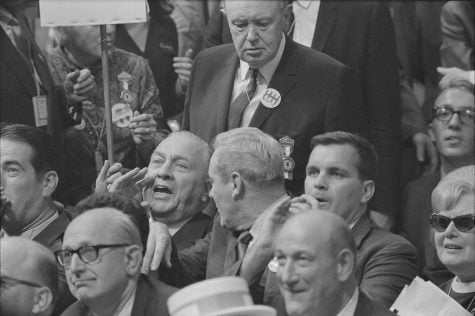 The Daley family dynasty cemented the way politics are done in Chicago today. Lindberg says the city has seen two forms of government: strong mayor/weak council government, and weak mayor/strong council government.
"When a strong mayor's in charge, the city council sort of follows the dictates of the mayor," Lindberg said. "As much of Chicago is called a "machine town,' it really has only had a handful of strong mayor, weak council arrangements. The strongest mayor we ever had was Richard J. Daley."
Daley changed Chicago's skyline by authorizing major building projects—something which hadn't been done since the 1920s—, led infrastructure repairs, and approved the expressway systems, Lindberg says.
"He was a dynamic mayor and accomplished a lot, until he really got too old for the job," Lindberg said. "Then his view of how governments worked was running against the social current of America in the late 60s and 70s."
Richard J. Daley's son, Richard M. Daley, also held office as Chicago's 54th mayor for 22 years. His other son, William M. Daley, ran for mayor this year and was runner up to both Lightfoot and Toni Preckwinkle.
Jane Byrne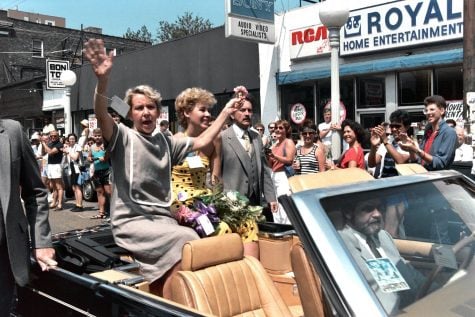 Jane Byrne was the first woman to lead the city. She is widely credited with bringing culture back to the city of Chicago.
She created "Taste of Chicago," which is still a popular event for Chicagoans and tourists alike. She also introduced the idea of renovating Navy Pier and creating Museum Campus, according to WTTW.
Though she gathered much of her political prowess from Richard J. Daley as a member of his cabinet, she is famously known for renouncing old city politics in her victory speech, where she exclaimed that she "beat the whole goddamn machine single-handed."
Harold Washington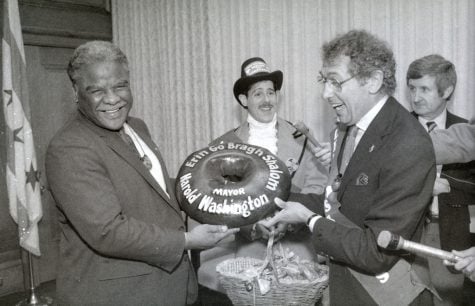 Harold Washington was the first black person to take the office. He created the city Ethics Commission, led the movement for a holiday in Dr. Martin Luther King's honor, and championed underrepresented ethnic groups in the city. The Harold Washington Library in South Loop was of his doing and named in his honor, and it helped to bring that neighborhood back to life, according to the Chicago Public Library records.
Lori Lightfoot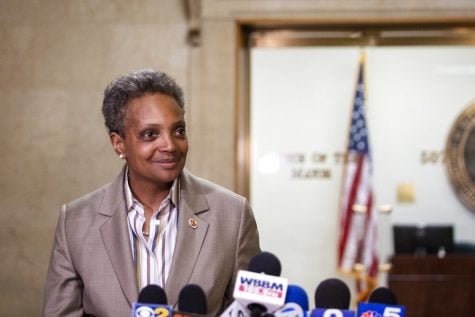 Lightfoot is the current mayor-elect, and will become the first female African American and openly gay mayor of Chicago.