Upscale breakfast spot Yolk to open Lincoln Park location in Chicago
Looking for a new restaurant to check out this quarter? Look no further: Yolk, a celebrated upscale breakfast chain and Chicago staple, is opening its ninth location at N. Fremont St. in Lincoln Park on April 22. 
Since its debut in 2006, Yolk has become beloved by Chicagoans for its colorful, revamped diner décor, and at its Lincoln Park location, founder Taki Kastanis hopes to take Yolk's chic flair to new levels.
Having lived in the Lincoln Park neighborhood for five years, Kastanis says that he "always had Lincoln Park on the radar."
He describes the North and Clybourn area, specifically, as a hotspot for great restaurants which he is excited to soon be a part of.
"We're always trying to improve on the brand in every new location, but especially in Lincoln Park,"  Kastanis said. Yolk Lincoln Park will feature wood-raftered ceilings and new table dressings, as well as sleek, modern furniture.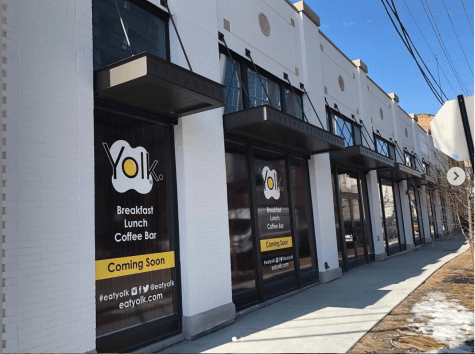 If you're already a fan of Yolk's trademark dishes — among them the unparalleled red velvet French toast and five-egg rolled omelet — have no fear: all of Yolk's current menu items will be offered in Lincoln Park, with the addition of items from Yolk's Bucktown Test Kitchen.
Since unveiling the Test Kitchen in 2018, Kastanis has utilized it as a test ground for unique and inventive menu items, as well as a platform for community engagement. Delicious creations from the Test Kitchen have included everything from a bacon and parmesan breakfast mac and cheese to a Korean twist on chicken and waffles. Yolk Lincoln Park will serve Test Kitchen items as they are rotated seasonally, providing customers with fun new dishes to try each time they visit.
Yolk Lincoln Park will also contain Yolk's most extensive coffee bar yet, complete with a large selection of handcrafted espresso drinks and house-made syrups like pacific coconut mint and cinnamon breakfast. Since the Test Kitchen's premier, Yolk's Beverage Director, Scott Bufis, has experimented with new roasts and brewing methods to please even Yolk's most highbrow coffee drinkers.
"We'll have pour over coffee and guest roasters to mix things up," Kastanis said. "There'll be everything from cold brew coffee and kombucha on tap to matcha lattes. It's going to be next-level."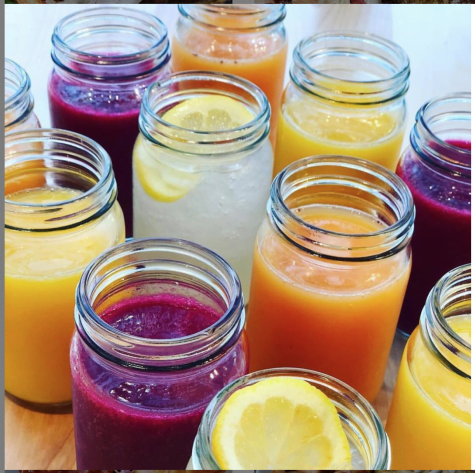 Though it's still  uncertain, Yolk Lincoln Park may even offer alcoholic beverages in the future, with Kastanis envisioning brunch mimosas and other fun refreshers.
Opening day visitors to Yolk Lincoln Park will receive free, 12-ounce drip coffee all week from Monday, April 22 to Friday, April 26 and get to take part in Yolk's long-running "Egg Cracking" Ceremony. At Yolk's inaugural opening, Kastanis chose to forgo a basic ribbon cutting and instead crack an egg over his wife's head. Since then, the egg cracking tradition has continued at all of Yolk's new locations, with Kastanis's young daughters now doing the honors.
Guests who stop by Yolk Lincoln Park on opening day will even be able to participate in a raffle, with prizes ranging across Yolk's menu and merchandise. Kastanis is also excited to soon offer 10% discounts to DePaul students at the Lincoln Park location and establish other partnerships with the school moving forward.