Judge convicts WikiLeaks founder of breaching bail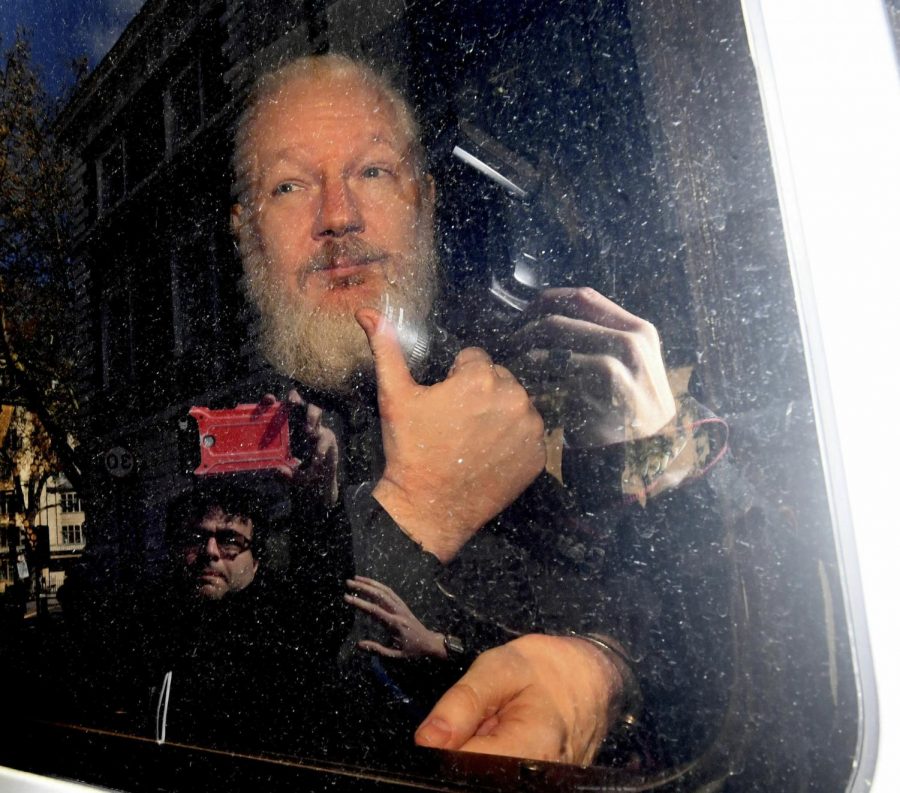 LONDON (AP) – Ecuador's president says his government withdrew asylum status for WikiLeaks founder Julian Assange almost seven years after he sought refuge in Ecuador's embassy in London, citing "repeated violations of international conventions and daily-life protocols."
Lenin Moreno announced the "sovereign decision" in a statement accompanied by a video on Twitter on Thursday.
Assange hasn't left the embassy since August 2012 for fear that if he steps off Ecuador's diplomatic soil he would be arrested and extradited to the U.S. for publishing thousands of classified military and diplomatic cables through WikiLeaks.
London police arrested Assange at the embassy Thursday on a court warrant issued in 2012, when he failed to surrender to the court.
A judge in London has found WikiLeaks founder Julian Assange guilty of breaching his bail at Westminster Magistrates' Court.
Judge Michael Snow quickly issued his verdict on Thursday after Assange appeared in the courtroom where his supporters packed the public gallery.
Assange faced sexual assault allegations in Sweden when he sought asylum in the Ecuadorian Embassy in London in 2012. The sexual assault charges have since been dropped, but a charge of skipping bail remained in place.
Assange faces a sentence of up to 12 months for the conviction, and has serious charges pending in the United States related to the publication of tens of thousands of secret government documents.
The basis of Assange's defense was that he couldn't expect a fair trial in British courts as the U.K.'s purpose was to "secure his delivery" to the United States
British Foreign Secretary Jeremy Hunt thanked Moreno for breaking the impasse, saying on Twitter that Assange "is no hero and no one is above the law."
Russian Foreign Ministry spokeswoman Maria Zakharova said Thursday the way Assange was treated gave "the full impression of an open and rude disregard for the human dignity of the arrested."