OPINION: True crime flourishes despite ethics questions
There has never been a better time to be a true crime junkie. Today's media landscape is littered with heart-pounding stories of murder, betrayal and crimes of the heart. From the chart-topping popularity of NPR's murder investigation podcast, Serial, to the pop culture buzz of the recent Netflix docuseries, The Ted Bundy Tapes, the true crime genre has undergone a rapid renaissance in the last five years.     
Why is this? I'm inclined to believe that there must be a link between the growing unease and cynicism of today and the morbid appeal of these real-life stories. The most successful true crime tales restore a sense of normalcy to our lives and grant us the satisfaction of realizing that no matter how downhill things may be, our trials are in no way comparable to the violent, gruesome acts in these stories. In other words, we're the "lucky ones" in at least one way.
The inherent drama of crime stories is just another quality making them so irresistible.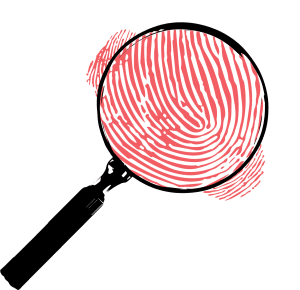 "People are fascinated with the psychology," said Maggie Mock, head of true crime programming for Crazy Legs Productions. "TV has gotten to be really about character study, and in true crime, it's a built-in drama. The stakes are already right there, and the characters change so much over the course of the story."
Not to be cliché, but truth really is often stranger than fiction.
The popularity of the true crime genre has not made it immune from heavy controversy and ethical criticism, often regarding misrepresentation of victims and the alleged glorification of perpetrators. Is there some truth in this criticism? Of course. It's easy to paint killers as glamorous and understate the plights of those affected by their actions. However, to classify all true crime stories as unethical is unfair to the crime content creators who are working hard to tell these stories properly, giving victims and their loved ones a newfound voice.
Bob Kolker is the author of "Lost Girls", a 2013 book detailing the murders of five young women at the hands of a Long Island serial killer. "I saw this as a way of tackling an issue and also writing about the lives of these women," he said, describing his approach to the story.
"My mindset was, 'I'm not going to write about a case; I'm going to write about five families,'" he said.
Mock feels similarly towards her approach to true crime storytelling on television.
"We always try to remember whose story we're telling," she said. "Anyone who was killed in a violent crime, that's their story and this is their chance to have it told. We try to ground our shows in that perspective, so everything we do cinematically is to really put you in their shoes."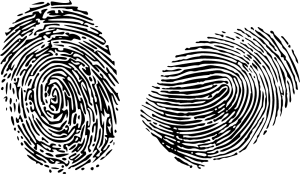 People often underestimate the amount of time, research, and careful ethical consideration that goes into crafting true crime stories. For Mock's shows on Investigation Discovery, a team of researchers spends months interpreting and nitpicking the details of police reports and case files, whereas Kolker reached out to sources from all spheres of his subjects' lives, from former teachers to roommates and social workers. The inherent responsibility of a career in true crime production is to detail touchy subject matters with thoroughness, accuracy, and respect —  a responsibility that is not lost on the vast majority of these creators.
Killer glorification is yet another major consideration in all true crime mediums. The question becomes how to capture the raw violence of a cold-blooded criminal but avoid portraying their actions as stylish or giving them undue attention.
"I try to keep the focus on the victim and the crime and not try to make a hero of the killer," said Richard O. Jones, creator of the podcast "True Crime Historian" and author of multiple crime novels.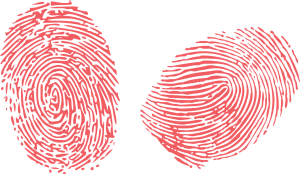 "Sometimes an accused person needs a little bit of sympathy, but it's a very rich and complex thing. It's not just about him or her, it's about their family. The family and community become a very big part of that story. I try to keep the focus on the horror of the crime, though, so we don't start feeling sympathetic toward people who don't deserve sympathy."
Tight deadlines admittedly create the temptation to jump to easy characterizations. "We're making these shows back to back; it's just a few months from beginning to end," Mock said.
However, there's still a consistent push to produce the most true-to-life, ethical portrayals possible of all those involved in every story. "When you have to guess, you have to always keep in mind the person whose story you're telling. Use all the details you can get to help you paint a picture of what happened," Mock said.
The true crime experience is aided by active and critical consumption. It's only natural to try and separate hard facts from embellishments and, yes, some works of true crime miss the mark. But for the vast majority of true crime creators, ethical considerations and attention to detail are important components of the overall storytelling process. For now, perhaps we can find a healthy balance of evaluation and appreciation for this burgeoning genre.
View Comments (2)