Argentina's Macri faces growing discontent amid economic woes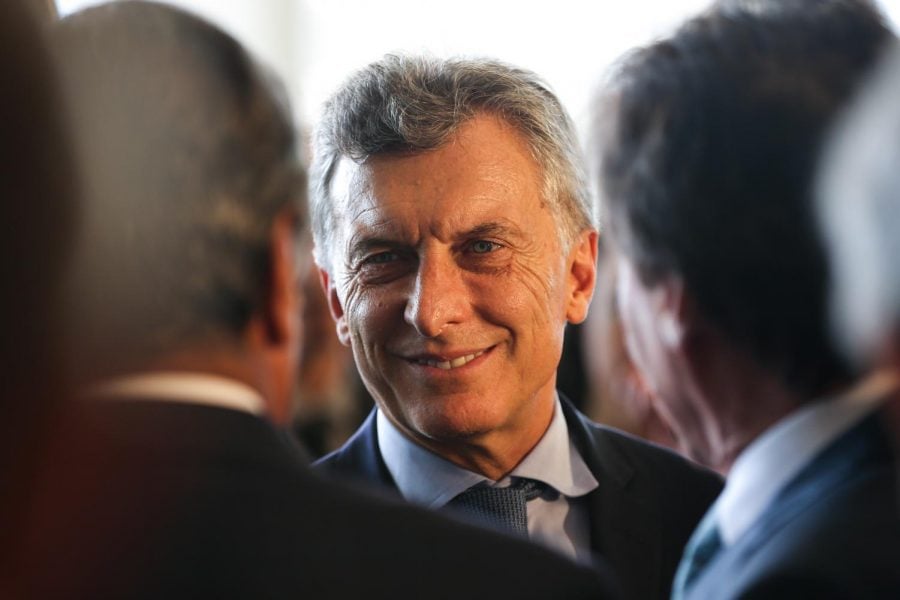 With the economy in shambles and a $56 billion credit line from the International Monetary Fund, the Argentine peso closed at an all-time low April 26 at 45.95 to the dollar. The volatility of the economy brings various social and humanitarian implications, and President Mauricio Macri is feeling the pressure.
According to the Argentine Social Debt Observatory of the Catholic University of Argentina (ODSA-UCA), almost a third of the population has fallen below the poverty line. This leaves plenty of citizens lacking basic necessities such as food, shelter and access to health care.
Daniel Galleano, a native Argentine from the country's capital of Buenos Aires now living in Chicago, is able to see from a distance the impact the inflation of the Argentine peso has had on friends and family back home. A family friend of Galleano was diagnosed with breast cancer and struggles to afford the medication she needs to survive.
"The price of the medicine is fixed in dollars and is very expensive," Galleano said. "I give money to her, some people of my family give money to her, but it's not enough to cover everything."
Argentina hasn't seen such economic disparity since the crisis of 2001 when the country defaulted on an $85 billion debt which resulted in the unemployment rate rising to a peak of 22.5 percent and the urban poverty rate to reach a staggering 57.5 percent. Thousands took to the streets in December of that year, rioting and looting; then-President Fernando de la Rúa declared a state of siege.
Today, many concerned and at-risk citizens are also taking to the streets to protest rising poverty and a high unemployment rate that's being exacerbated by the double-digit inflation. In response, Macri has been implementing austerity measures by reducing government spending and raising taxes.
Carolina Sternberg, chair of DePaul's Latin American and Latino Studies program and native Argentine, said the current economic woes in Argentina can be traced back to the beginning of Macri's administration in 2015.
"The budget he had for national research is in critical conditions now," Sternberg said. "As a consequence of that, we are now experiencing a 'brain drain' [in Argentina] and a lot of people are looking for positions as researchers and scholars elsewhere."
Public education has also been slashed by more than 50 percent, and the central bank has set a 60 percent interest rate, according to Sternberg.
In addition, a lot of jobs and businesses are currently at risk because there simply isn't a demand to keep up with the supply and there is no stability in the market. The lack of money in circulation is also a contributing factor.
United States expat Dave Floerky owns two bars in Buenos Aires and said the poor economy is taking its toll.
"Businesses are closing everywhere as the current economic situation is rough," he said. "Nobody has any money to spend going out during the week; fortunately for us, they still go out on weekends."
"We should be able to weather the storm," he added.
Analysts say the current state of the Argentine economy will be a key issue in the upcoming October presidential elections. While former president Cristina Fernández de Kirchner was expected to run against Macri, she announced on Saturday that she will instead be a vice presidential candidate alongside her former chief of staff, Alberto Fernández.
In a roughly 13-minute long video posted on social media, Kirchner references anxiety over the ability of Argentines to keep their jobs, the rising cost of living, high taxes and "an obscene financial gamble of astronomical interest rates and increasing borrowed dollars."