DePaul Art Museum current exhibitions highlight trends through local lens
The DePaul Art Museum rests cozily tucked next to the Fullerton 'L' stop, its exhibits promoted on the track-facing facade next to the stop that services thousands of commuters each day. This spring, it is highlighting New Age influences and military veterans perspectives in two different exhibitions throughout the building. All exhibits take about a year to plan before they are ready for display, and these two are now up and free of cost until Aug. 11. 
The decision-making process of what exhibitions make it into the museum is complex and largely guided by its connection to DePaul, said Julie Rodrigues Widholm, the museum's director and chief curator who ultimately chooses each exhibit.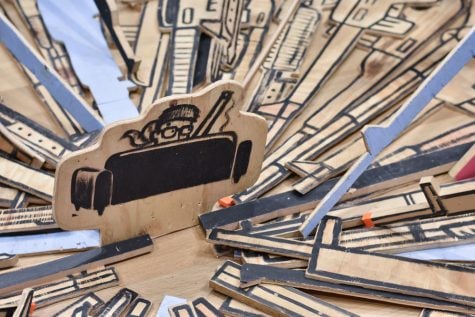 "I'm really thinking about the mission of the university in general and how we can amplify and bring visibility specifically to diversity and inclusion in museums," she said. "We're really trying to expand the canon."
The "New Age, New Age: Strategies for Survival" exhibit takes a look at the New Age Movement of the 1960s and 70s that arose out of social unrest and took alternative approaches to Western civilization. For many, this took the form of environmentalism, mysticism and spirituality, among other things. In this exhibition, work from 27 artists is presented that interact with New Age concepts in some way, whether it be to embrace, challenge or disavow them nearly 50 years after they first entered the mainstream discourse.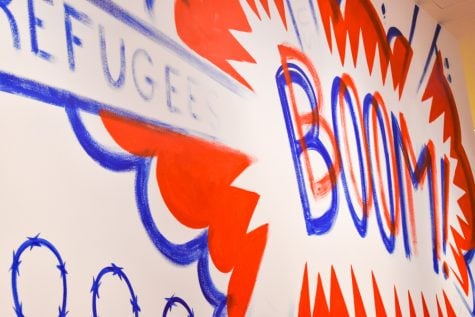 The most eye-catching element, though, is an installation in Eric J. Garcia's "The Bald Eagle's Toupee" titled "War Nest." It was originally on display in the National Veterans Art Museum in 2016 and currently resides on DPAM's second floor, along with new projected animations to supplement it. Originally from New Mexico, Garcia honed his craft in Chicago while attending the School of the Art Institute of Chicago for his master's degree.
"There's a real critique in his work that I really found fascinating," Rodrigues Widholm said of Garcia's exhibition. 
His work at DPAM is one part of the inaugural National Veterans Art Museum Triennial and Veteran Art Summit in which veterans explore the complexities of war and survival as well as challenging the perception that war is off-limits and incomprehensible for civilians through their art. The DePaul Art Museum is part of the triennial alongside the Chicago Cultural Center and the Veterans Art Museum, where installations, exhibits, panels and workshops took place in early May. 
"I've been an arts professional for 20 years and I was really rarely seeing the experience of soldiers and veterans as artists represented in museums," Rodrigues Widholm said. "So for me, I'm also the daughter of an Army officer, I was really passionate about bringing those voices into the dialogue around contemporary art."
In the month since the exhibitions opened to the public, Rodrigues Widholm said the reception has been positive overall.
"We have been giving a lot of tours to middle school and high school groups, and they responded to both exhibitions in a really interesting way," she said. "I find there's something in the museum that everyone can relate to in one way or another."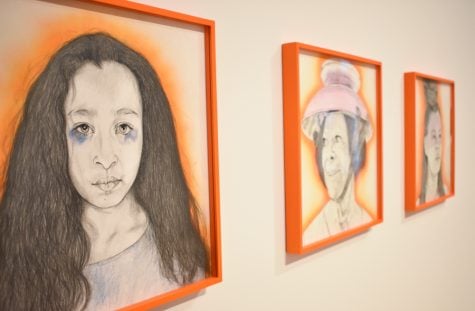 These exhibits also function as part of The DePaul Art Museum's overarching mission as an institution. Built in just 2011, the young museum is in the unique position to have complete control over what it will become, what it will represent and who it will serve 
"We're really thinking broadly about what issues, what stories are not being shown or represented in other museums and how can we provide a place for those stories and experiences that we're not seeing elsewhere," Rodrigues Widholm said. "And in that way, we really want to be a leader. We're a small museum, but we have big ambitions to really be a leader in the field, especially contemporary museums, to really rethink, 'What is an art museum for the 21st century?'"