Ice cream makes perfect summer treat in Chicago
Summertime is quickly approaching, and the options for seasonal desserts in Chicago remain plentiful and diverse. From classic "mom and pop" shops to more niche flavors of cold treats, different restaurants around the city have a unique flair to their approaches to ice cream.
"I like ice cream, and I like gelato," said Mario DiPaolo, owner of Mario's Italian Lemonade. "All my competitors—I'm friend with most of them. I don't feel like competition with anyone other than myself. God bless us all, 'cause it's a tough business."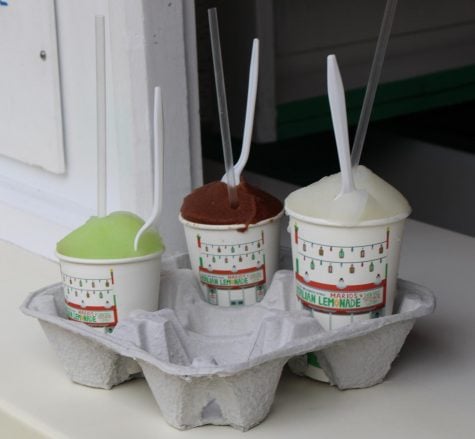 DiPaolo has worked with his father at the stand since 1954, and the stand has remained in its same location. DiPaola is proud of the Italian lemonade he produces, which their website says is a form of drinkable Italian ice, and stressed the importance of making the lemonade naturally.
"Italian lemonade is like when your mom makes gravy: Everyone says your mom makes the best gravy," he said. "It's the same thing with lemonade—everyone has their own recipes. We're just water-based with sugar and lemons. Sometimes they're bitter, tart or sweet. In this way, our lemonade is different from everyone else's. We still squeeze lemons."
Aside from the quality of the lemonade, DiPaolo believes the popularity and success of his stand is due to the nostalgia customers feel ordering the lemonade, taking them back to a different time.
"We're a family-oriented business; my wife and kids are part of it," he said. "That's how it was when my grandma and grandpa worked on it when I was 6 years old. When I was a kid, I didn't go to camp; I made lemonade. And I'm still making it. My dad passed away making lemonade – that's what we do."
Gelato is also being represented in Chicago, and one popular location is Black Dog Gelato.
"You'd be surprised how many people come in here and ask what gelato is and what makes it different," said Ian Najda, sanitation manager at Black Dog Gelato. "It's still a relatively niche market that sets us apart a little bit."
The owner of Black Dog Gelato, Jessica Oloroso was formerly a pastry chef at Stephanie Izard's Scylla. She specialized in gelato-making after inspiration struck during her time in Italy. Najda says she crafts unique menus for the shop every month.
"The methods are still the same, but it's a new twist on the old classics and old art of gelato-making," he said. "But we keep it authentic. The types of flavor we do are very different. Just this month, we had 'Game of Thrones' flavors."
The "Game of Thrones" flavors were May's unique flavors, and in June, Oloroso has added flavors like raspberry rose petal, olive oil almond and honeydew kiwi sorbet.
Najda says that the uniqueness of gelato cannot be attributed to just one detail. Some important distinctions are that there's less air used in the process, which makes the gelato thicker, and the gelato is kept at warmer temperatures, which enhances the flavor.
While their unique flavors may not be for everyone, Najda also added that there's no shortage of other options.
"There's a bunch of different flavors; you might not even like them all, but you can sample as many as you want," he said. "Some you might like, and some you might just find interesting in how it all came together. I think the thing that sets us apart the most is how unique the flavors are."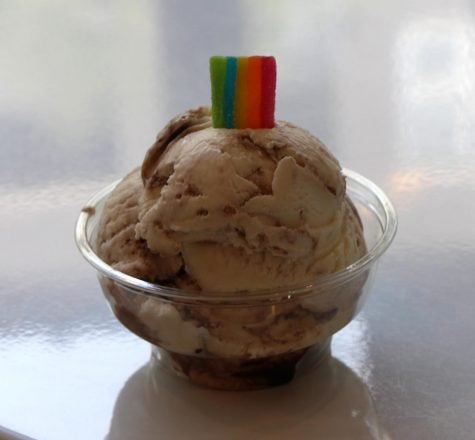 When it comes to more traditional scoops, locations like Cone Gourmet have worked at adding their own Irish touch to ice cream since they opened in 2013.
"Our flavors are not your normal flavors," said Harmoni Kilgore, general manager at Cone Gourmet. "I have goat cheese, popcorn, M&M, marshmallows and Rice Krispies. Anything you can eat, I can turn into ice cream."
While their flavors may be different, the sentiment behind their ice cream remains the same.
"There's something about seeing your scoop being scooped and sitting outside and eating it and coming with your friends," said Kilgore. "It's more about the experience."