Three cheers for local craft beers
Hang on for a minute...we're trying to find some more stories you might like.
With the craft beer movement more popular than ever, find out why you should expand your beer palate
Miller, Pabst and Budweiser might be the kings of the college kegger. Fortunately for Chicagoans, there is more in town than just lackluster light lagers.
Certainly, springing for a $12 specialty six-pack might seem a bit unreasonable for the frugal student, especially when most macro breweries offer two or three times the beer for that price. But for DePaul senior Nick Michalski, it's worth it.
"It's essentially that you're getting what you're paying for," he said. "With craft beers, you get better variety, better quality and so on, so I think the price difference is definitely justifiable."
Michalski said that he first started drinking craft beer before taking a gap year in Austria before college. His father introduced him to more mature tastes to assure that he did not come across as an unsophisticated tourist. Since then he decided not to go back to the cheaper beers.
"It would just be hard to switch to the cheaper beers after acquiring the taste," he said.
Luckily, the craft beer scene in Chicago has been booming, especially throughout the past five years.
"In any bar or restaurant in Chicago, you have to have some kind of craft beer on the menu," said Nick Dumont, a homebrewer and DePaul alumnus.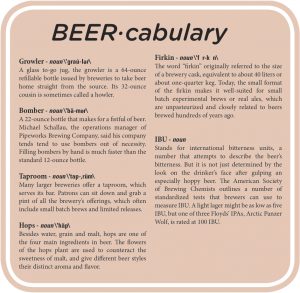 Dumont said something really is in the water that makes Chicago a great city for brewing beer. Local water taste differences is the reason certain styles of beer were created in the first place.
"In general, every style of beer has a water that is best suited for its brewing," he said.
Chicago and Great Lakes water, for example, is a prime source for pale ales.
"It's just the natural balance (of) dissolved minerals in the Great Lakes water that makes it really fabulous for brewing beer," Dumont said.
The city's location is also a factor in the preparation, Dumont said. Because shipping from Chicago to either coast is much faster than shipping across the country, the city's location makes it a prime hub for brewing and sending fresh products.
"With beer, freshness is very key," he said.
Most brewers begin with brewing at home as a hobby, and eventually expand into a larger operation. But unlike most small businesses, which often struggle with their competitors, microbreweries are still a small segment of the overall market and help one another through collaborations.
"There's just a spirit of camaraderie within the craft beer movement that is very inspiring to me," Dumont said. "I just think that it's so unique to see that.
Our picks for the best craft beers (and breweries) in Chicago
Most accessible: Half Acre – Snug within the warm Lincoln Square neighborhood sits Half Acre, a brewery whose friendly faces, convenient location, and recognizable brews make it the perfect gateway into the Chicago craft beer scene. Its signature ale, daisy cutter, is a crisp and bright American pale ale packaged, like most of their beers, 4-pack pints. Must-try: Daisy Cutter, and their unique Firkin beers tapped every Friday at noon. 4257 N. Lincoln Ave.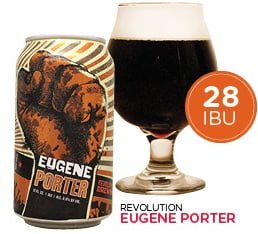 Best six pack: Revolution – Though only 4 years old, Revolution and its signature fist insignia has come to represent the "craft beer revolution" taking over Chicago. With an immense calendar of seasonal releases and a constantly rotating schedule, Revolution's brews range from its signature hoppy and bright anti-hero India Pale Ale to more obscure small batch brews. "My absolute favorite in Chicago is Revolution Brewery," Dumont said. "Across the board, they just make fabulous beer." Must-try: Anti-Hero IPA. 3340 N. Kedzie Ave.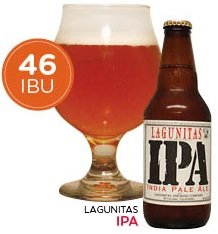 Coolest new kid in town: Lagunitas – Native to California, Lagunitas stepped on to the Chicago stage with an ostentatious bang with a pair of parties in its massive Southwest Side production facility. The brewery began filling its short and squat bottles in April, and is now the largest brewery in Chicago. Must-try: Lagunitas IPA, Little Sumpin' Sumpin'. 1843 S. Washtenaw Ave.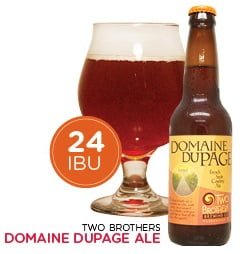 Best suburban brewery: Two Brothers – The brewery opened its doors in 1997, and its crisp and drinkable ales make it a suburban standout. "Two Brothers was and still is the western suburb's little gem," said Zoe Barker, a DePaul alumna and Wheaton, Illinois native. "I think their beer was how many of my friends first fell in love with craft beer." Must-try: Sidekick (extra pale ale), Cane and Ebel (red rye ale).  30315 Calumet Ave., Warrenville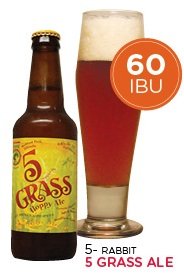 Best summer beer: 5 Rabbit Cerverceria – Known as the "only Latin microbrewery in the US," 5 Rabbit Cerveceria's unique take on brewery makes it a standout in a field dominated by American and European beers. While its four standard beers may differ in style, each has a bright and nearly fruity flavor, perfect for daydreaming about warmer days. Must-try: 5 Rabbit, 5 Grass. 6398 74th St., Bedford Park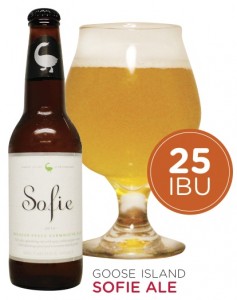 Old favorite: Goose Island – When Anheuser-Busch InBev, the largest beer company in the world, bought this longtime Chicago craft brewery, craft purists scoffed. Though its 312 series is not produced anywhere near its namesake Chicago area code but in New York, Goose Island continues to brew unique and experimental beers. Its Bourbon County Stout has a dedicated cult following, and its other barrel aged and one-off brews continue to entice locals. Must-try: Sofie, a crisp farmhouse ale with a champagne-like fizzle. 1800 N. Clybourn Ave.
Best small batches: Pipeworks – Most small breweries play it safe with their lineup. But Michael Schallau, operations manager and master of barrels at Pipeworks Brewing Company, said  this traditional concept "sounded boring and tedious." Instead, Pipeworks released a series of limited and small batch beer that has developed a cult following. "Experimenting with flavors or ingredients that no one has used is something we really enjoy doing," Schallau said. Must-try: Ninja vs. Unicorn Double IPA, released often. 1675 N. Western Ave.