Chicago police release video of man wanted for questioning in attack on DePaul student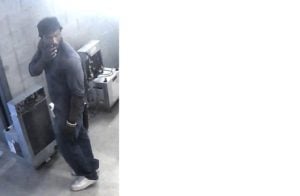 Chicago police are looking for a man who may have been involved in the July 18 attack on a recent DePaul graduate near the music buildings on the Lincoln Park campus.
The man is also believed to be involved with a West Town vehicle theft case in the 353 North Desplaines Avenue area, but has "similar demographics" to the person involved in the knife attack and attempted abduction, police said in a community alert.
Detectives have new video of a person of interest wanted for questioning in reference to the near fatal stabbing attack of a university student in the Lincoln Park neighborhood. Anyone with info on who might be, pls call or send anonymously to https://t.co/g9Q1Srtgmc pic.twitter.com/JSe2ECf59e

— Anthony Guglielmi (@AJGuglielmi) July 24, 2019
The attack occurred near the corner of Fullerton Avenue and Halsted Street, according to an alert sent by DePaul Public Safety. The woman was taken to the hospital, the alert said.
Police spokesperson Tom Ahern told the Chicago Tribune that the attack appeared to be sexually motivated. The woman was in serious condition as of Tuesday, according to the Tribune.
The attacker may have been in a car driving the wrong way on Belden Avenue before turning onto Halsted Street, where the attacker pulled off the street, seized the woman and attacked her, police said.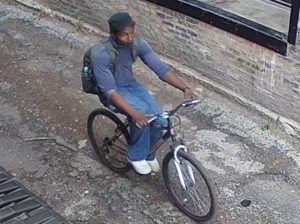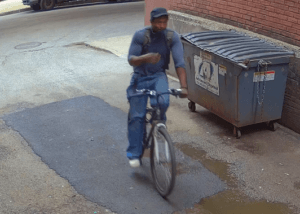 The man is known to frequent the areas around Milwaukee Avenue, Grand Avenue and Halsted Street and Division Street and Orleans Street, police said.
Anyone with information may contact police at 312-747-8380.