SGA announces initiative to provide free menstrual products in every campus restroom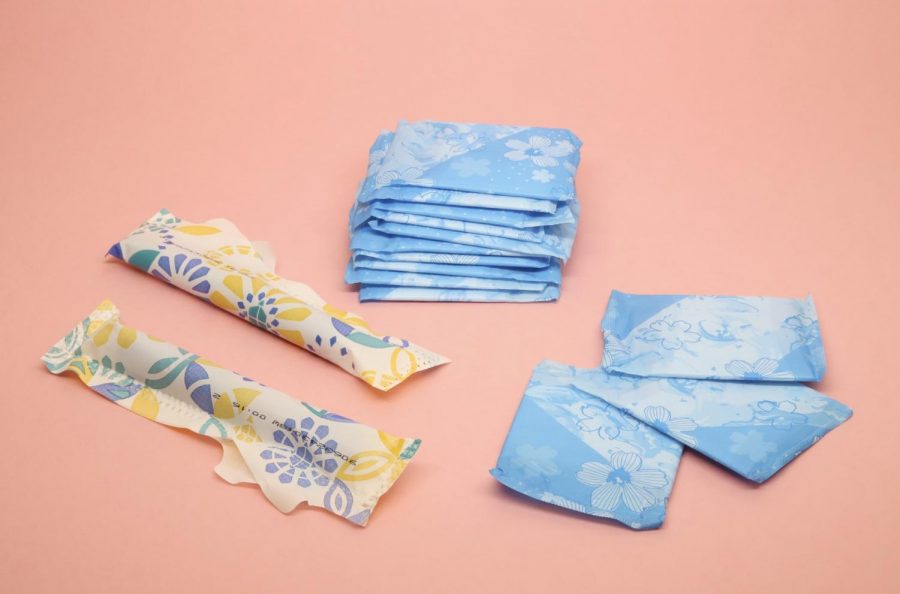 DePaul's Student Government Association (SGA) announced plans Sept. 27 to distribute free menstrual products across both campuses.
The initiative was first proposed by SGA President Giselle Cervantes and Vice President Landon Campbell during their campaign last quarter.
"The idea came about when Landon and I were campaigning for SGA," Cervantes said. "I personally heard from other students that something they would love to see at DePaul is free menstrual products. So Landon and I talked about it and realized that menstrual products are just as much of a necessity in bathrooms as toilet paper and soap."
The initiative will go into effect on Jan. 1, 2020, according to Cervantes. The products will be distributed across bathrooms on both campuses.
"The Department of Facility Operations will be responsible for overseeing the distribution," Cervantes said. "There will be dispensers in every bathroom that will dispense the free products, and they will be maintained just like the soap and toilet paper is in every bathroom, daily."
Campbell said they have yet to find a company to provide dispensers, but plan on having one secured before the planned launch date.
"We haven't found a specific dispenser or have finalized with a specific dispenser company yet…there will be dispensers in January that will get the products out there," Campbell said.
Free menstrual products being available on college campuses is a growing conversation.  Harvard University began offering free products in all campus dormitories in 2018.
"Colleges provide for their students in general; they should provide [menstrual products] for students," said Riley Reed, a sophomore political science and peace, justice and conflict studies major.
"This is something that, you know, that so many different universities have brought in a dialogue or a discussion about because it's a necessity," Campbell said. "It just made no sense that if the university could provide toilet paper and soap and paper towels, why not be able to provide this necessity of menstrual products to all students?"
Campell stated that the products will be referred to as "menstrual products" as opposed to "feminine hygiene products," in order to not alienate students who are not female-identifying who also menstruate.
Cervantes added that the products will be placed in gender-neutral bathrooms for optimal accessibility to transgender or otherwise gender non-conforming students.
"We recognize that not everyone who menstruates is female-identifying, which is why the menstrual product dispensers will also be placed in every single gender-
neutral bathroom on campus," Cervantes said. "Students who are not female-identifying who menstruate will always have access to the menstrual products they need on both
the Lincoln Park and Loop campuses."
The issue of menstrual products being made available to non-cisgender students has recently made headlines at Loyola University. A Loyola student posted a video on Snapchat of themselves throwing away menstrual products that had been placed in a men's bathroom.
The video was later posted to Twitter, causing the student to be accused of transphobia.
Some students feel that DePaul should provide more free health-related products to students.
"I think anything relating to sexual health and maybe even basic medications like Advil, cough medicine, that sort of thing," Reed said.
Cervantes said she hopes this initiative will enable menstruating students to continue their studies uninterrupted by a lack of available products.
"A lack of menstrual products should never pose a barrier for students to attend class, so we wanted to tear down this barrier by getting free menstrual products on campus," Cervantes said.