Here's a look at the best seasonal coffee drinks around Chicago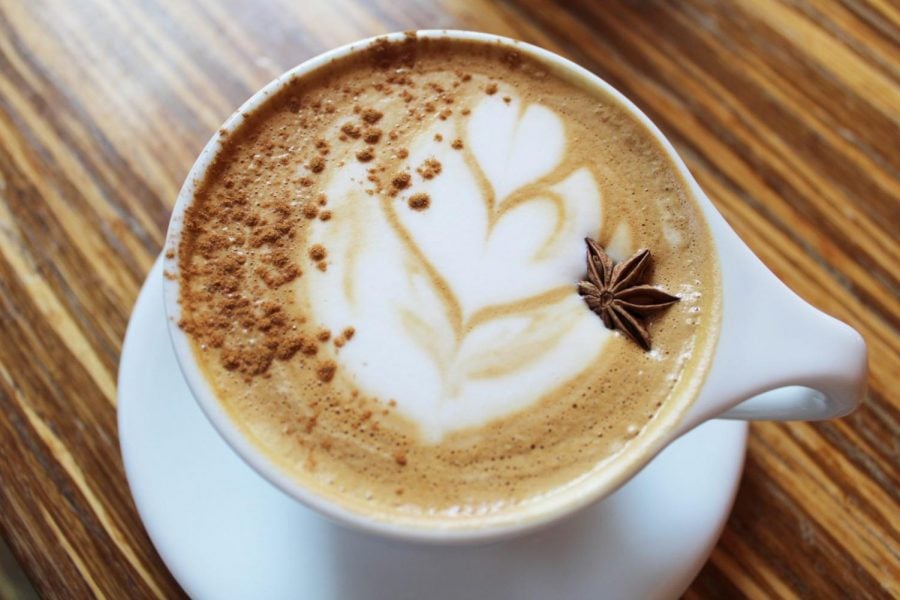 While the warm, sunny Chicago fall days slowly creep toward the bite of winter, coffee shops around the city are treating people to specialty coffees that say "fall" with every sip.
"I just haven't had a pumpkin spice latte or many pumpkin-flavored products, just because I haven't gotten around to it." said Nick Seda, a sophomore at DePaul University. "It's not like I don't want to, or I want to. If it comes up, I'll indulge, but I'm not going to go out of my way for one."
Whether you can't stand pumpkin spice, love it or are like Nick and simply haven't gotten on the bandwagon yet, Chicago has something for everybody to get into the fall spirit.
Five local coffee shops, lots of sugar and a couple resulting headaches later, here are some coffee shops to try a taste of fall from.
1. Ipsento Coffee at 2035 N Western Ave, Chicago, IL 60647: Pumpkin Patch Latte
Ipsento, just a few blocks from the Western Blue Line station, is home to the Pumpkin Patch Latte, a specialty fall drink that may sound reminiscent of the famous pumpkin spice latte that can be found ubiquitously at chains Dunkin Donuts and Starbucks. This comparison, however, is a little hard to make after trying Ipsento's.
"The Pumpkin Patch is made with real pumpkin puree," said Sofia Fey, a barista at Ipsento. "And then we get our syrups from a company called Joe's Snow. We get locally and they're crafted. They're really good and we use some of that in there, and then we use real spices, real ground sugar."
A typical complaint of the average pumpkin spice latte is the sweetness. Often, it doesn't even taste like coffee. The Pumpkin Patch latte is well-balanced, giving the flavor of actual pumpkin while still carrying a nice bitterness from the espresso.
"We do try to make all our drinks really balanced," Fey said.
Ipsento roasts their own beans only a block or so away, and they emphasize using local products as opposed to importing something like the commonly used Monin syrup, according to Fey. Treating yourself to the Pumpkin Patch latte will perk you up without weighing you down, and doing so supports a local business that supports other local businesses.
2. Colectivo at 2530 N Clark St, Chicago, IL 60614: Piccadilly hot chocolate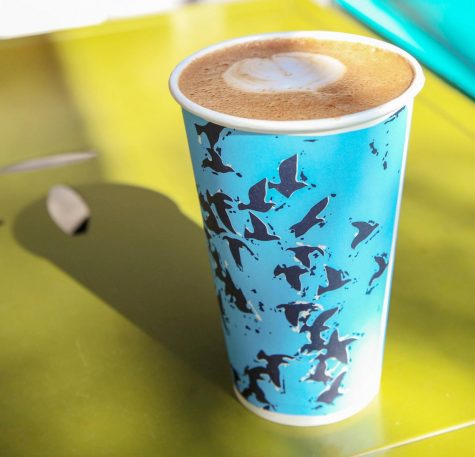 Not a coffee drinker? Colectivo has you covered with the Piccadilly hot chocolate, recommended by Jared Zaitz, a barista at the coffee shop.
"My favorite item this fall is the Piccadilly hot chocolate," Zaitz said. "The Piccadilly hot chocolate is made using our Piccadilly Earl Grey tea, which is steeped in sugar to make a lovely syrup. It's fragrant, floral and not too sweet."
The use of Piccadilly, Colectivo's Earl Grey tea in hot chocolate may sound like an odd pairing, but Zaitz's advice was sound. The Piccadilly hot chocolate was creamy with some chocolatey bitterness, as is to be expected from a good hot chocolate. But the Piccadilly introduced a whole new floral-tasting dimension that paired well with the creamy hot chocolate.
"I like drinks that are more heavy on the taste of the espresso and the Picadilly doesn't cover the coffee's natural flavors," Zaitz said.
The Piccadilly definitely lets other flavors exist without overpowering them, and it pairs very well with Colectivo's hot chocolate to warm up once the days get colder.
3. The Bagelers Coffeehouse at 2461 N Lincoln Ave, Chicago, IL 60614: Pumpkin Pie Latte
A few blocks from DePaul, The Bagelers Coffeehouse serves house-made bagels and croissants, as well as an array of coffee. Their fall specialty drink? The Pumpkin Pie Latte.
"It's very different from other lattes specifically because a lot of other places sell pumpkin spice lattes," said Carlos Vilchis, general manager of The Bagelers Coffeehouse. "So essentially what that is, is it's just literally pumpkin and they add the all spice seasoning to it.
"We add actual pumpkin pie puree to it, so you get the taste of pumpkin pie, but still getting that taste of what a pumpkin spice is," he continued. "So we kind of enhance it a bit more using pumpkin pie concentrate."
The pumpkin pie is made in a nearby bakery and is made with pumpkin spices, giving the latte a nice taste of pumpkin spice without it tasting syrupy or too sweet.
The latte itself is foamy and very creamy, but not overpowering. The pumpkin spice cuts through the foamy and creamy richness, making for a nice balance of pumpkin flavor. It is a great choice for the infrequent coffee drinker who wants to enjoy a warm pumpkin drink for the fall.
4. Caffè Streets at 1750 W Division St, Chicago, IL 60622- Apple Pie Latte
Caffe Streets in Wicker Park has lots of room for visitors and a welcoming, laid-back atmosphere.
Another great choice for the non-pumpkin latte drinker, the apple pie latte from Cafe Streets does not have any overpowering flavors, tasting like a regular latte with a sweetness that doesn't drag down the drinker.
The flavoring is more on the pie side of apple pie, but not in a negative way. Too much apple can be an off-putting combination with coffee, but there is a slight tart, apple flavor that makes the mouth salivate.
Consider dropping by Cafe Streets for the apple pie latte if in Wicker Park; it's only a couple blocks away from the Blue Line Division stop.
5. Sol Café at 1615 Howard St, Chicago, IL 60626: Oh My Gourd Latte
It takes some time to get to Sol Cafe from DePaul, but the Oh My Gourd makes the travel worth it.
Located in Rogers Park, Sol Cafe's Oh My Gourd is made with pumpkin purée, coconut milk and curry spice. It's a pumpkin drink unlike any other on this list, as the spice leaves a pleasant burn in the throat.
The spice is warming and takes the pumpkin-coffee combination to a different level, while the use of coconut milk makes it feel light.
Venturing up north to Sol Cafe will bring coffee drinkers a whole new experience with the Oh My Gourd. For the adventurous palate, this is a must-try.