Tribune Cierra Sus Medios En Español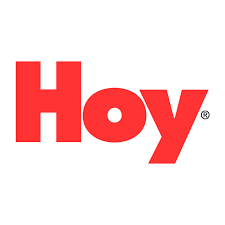 The Chicago Tribune Guild, una organización de periodistas, anunció a través de Twitter el cierre de Hoy, el periódico principal en español de la ciudad, el martes pasado.
"Estamos profundamente decepcionados de que Tribune Publishing esté cerrando Hoy, que ha ido más allá de los estereotipos y provee noticias importantes a la gran comunidad de habla hispana en nuestra región," tuiteó The Chicago Tribune Guild. 
Laura Rodríguez, una periodista multimedia bilingüe y graduada de DePaul, trabajo para Hoy por cuatro años haciendo reportajes, fotografías y editando historias para las comunidades de habla hispana.
"Estoy demasiada enojada y frustrada por el hecho de que la compañía decidió deshacerse de una plataforma tan importante para la comunidad de habla hispana en Chicago," dijo Rodríguez en un tweet. "Escribí muchas historias que nadie más hizo– teníamos nuestro espacio! Nuestra comunidad latina de habla hispana dependió de nosotros para contar sus historias. Las que muchas veces no se cuentan."
Hoy Media ha servido como una voz para la comunidad latinx durante 16 años desde su lanzamiento en 2003.  
El Tribune Co., obtuvo Hoy como un reemplazó a Éxito en 2000. 
Desde entonces, el periódico en español se publicó diariamente hasta convertirse en una publicación semanal en 2017. 
La decisión de cerrar Hoy terminará tanto la publicación impresa como en línea el 13 de diciembre. 
Sandra Guy, periodista de Sun-Times y profesora de periodismo en DePaul, dijo que está triste por el fin de Hoy ya que está silenciando la voz importante de la audiencia latinx. 
"Casi el 30 por ciento de los habitantes de Chicago son latinx ;es otro golpe para la comunidad latinx en este ambiente político," dijo Guy. "También es una pérdida de oportunidades para los estudiantes de periodismo latinx que comenzaron sus carreras con una historia publicada en 'Voice It.'" 
'Voice it,' la publicación en inglés de Hoy dirigida hacia la generación de milenios y universitarios, se asoció con la clase de periodismo de Guy, lo que permitió que se publicaran en Hoy los articulos de 13 estudiantes de DePaul. 
La comunidad latinx ahora representa aproximadamente un tercio de la población total de la ciudad y alrededor de 58,9 millones viven en los Estados Unidos, según la Oficina del Censo.
Pero este año, publicaciones como el New York Times en Español, BuzzFeed News México y Huffpost México han cerrado su sección de noticias en español.
"Realmente valoré a Hoy Media porque sirvió como una parte importante para la población de Chicago, de la audiencia del Chicago Tribune. Nunca me fui porque realmente creía en el servicio que le hacía a nuestra comunidad de habla hispana," tuiteó Rodríguez.
Richard Requena, quien solía ser su pasantía en Hoy y estudiante de periodismo de tercer año en DePaul, dijo que no lo cree, ya que ninguna otra publicación cubre las historias como lo hace Hoy.
"Lo que hace único a Hoy son sus reporteros", dijo Requena. "Están muy interesados ​​en sus comunidades y atienden a una audiencia específica." 
Requena dijo que reportar las historias de las comunidades Lltinx fue una gran experiencia para su carrera periodística.
Realizó una pasantía en Hoy el verano pasado como periodista multimedia, informando, produciendo y traduciendo historias en los lados oeste y sur para las publicaciones de Hoy, 'Voice it' y 'Fin de Semana.' 
"La publicación impresa se está muriendo, pero fue inesperado escuchar su final; fue de la nada," dijo Requena.
La publicación ha experimentado una escasez de personal teniendo aproximadamente media docena de empleados, dijo Tilden Katz, portavoz de Tribune Publishing.
"Durante los últimos cuatro años, he invertido mi corazón y mi alma no solo en informar, sino también en fotografiar y editar historias en video, de nuestra comunidad de habla hispana en Chicago para Hoy," tuiteó Rodríguez.
Una declaración publicada el miércoles pasado por el Foro de Política Latina dijo que Hoy Media ha sido un símbolo y una fuente de orgullo para la comunidad latina de Chicago.
"La decisión de Tribune Publishing de terminar las operaciones crea un enorme vacío en un momento en que los 2,2 millones de latinos de Illinois forman parte del grupo minoritario más grandes y uno de los más rápidos en crecimiento del estado", dijo Latino Policy Forum. 
Guy dijo que, como el tercer mercado de medios más grande de la nación, espera que Chicago encuentre una manera de servir a las comunidades diversas de la ciudad.
"Espero que la creciente comunidad empresarial de Chicago pueda dirigirse a una nueva forma de compartir noticias importantes para la comunidad latinx," dijo Guy.
Requena espera que Chicago Tribune mantenga una sección de sus noticias locales en español o que la pérdida de Hoy inspire a los periodistas a lanzar sus propios medios independientes en español. 
"Me comprometo a seguir haciendo exactamente eso: 'Continuar mostrando la esencia de la comunidad latina, elevando las voces de habla hispana y nuestra comunidad de inmigrantes más allá de los estereotipos y la cobertura negativa', ya sea con el Chicago Tribune o cualquier otra compañía," tuiteó Rodríguez.
View Comments (3)