End of the decade: 2010s contoured way to top of beauty firsts
This decade has been the biggest "glow up" of all. The art of beauty has taken a turn from canvas and onto people's faces, with hair and makeup transforming and including a range of diversity that was not there before.
The 2010s changed the whole beauty industry. More makeup brands than ever began to appear, makeup artists started getting their own makeup pallets, it diversified and the concept of art on a face was popping up left and right. The looks people create on their eyelids alone is incredible. Nonetheless, it was a time of rapid change in beauty.
As the years have gone on, many people who were watching YouTube and/or growing up during this time were those of us who have gone through middle school, high school and college in this decade. Millennials really carried the 2010s when it comes to the growth in the beauty industry. It blew up and has taken over social media sites.
 At the beginning of the decade, thinner brows, bigger hair and glam were really in. Glam looks included a lot of nudes and soft browns, maybe a red lip and more dewy looks, which is a moist type of makeup look. Who remembers Miley Cyrus in her "Party In The USA" music video? Those long curls were a huge hit, and defined brows and contouring began and have yet to stop. 
Hairstyles this decade have been more diverse than prior ones.  
What is so different about this decade is that unlike ones prior, there was far more variety in hairstyles. There seemed to be a singularly defining hairstyle for many other decades, such as the Hollywood pin-up look, huge curls, high-tops – you're picturing the decade for each hairstyle, aren't you? This one was full of far more than one defining look; if anything, it defined diversity in beauty.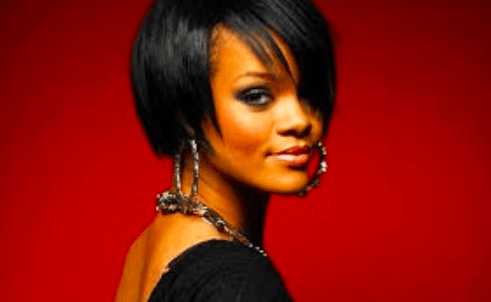 Kacy Levy, 45, has been a hairstylist for almost 17 years and has seen an abundance of change from the beginning of the decade to now. 
"Styles have gone from bouncy, big spiral curls to very tousled and beachy waves," she said. "Even haircuts have moved away from super precision to very soft; piece-ire looks. Hair is flatter, less voluminous. No more bump-its."
Many people bought the packets of bump-its but won't admit they were a part of that trend. Who didn't want bangs sitting an inch or two high on the top of their head? My eighth grade school picture is proof that they were indeed noticeable.  
Hair has seen its fair share of change and many celebrities were the start of that. According to FASHIONISING.com, the early part of the decade consisted of a lot of bobs, pixie cuts and shorter hairstyles, many of which started because of celebrities like Rihanna and Anne Hathaway. Around 2012-2014, other celebrities had beautiful long curls, such as Vanessa Hudgens and Katy Perry. 
"Hair trends used to be solely celebrity-driven," Levy said. "So, when a popular celebrity would make a big change, we'd see a huge crowd wanting to do it, too. For example, Cameron Diaz colored her iconic blonde shag a dark brown copper one year and I had all of my blonde clients wanting to be a dark copper brown." 
There was a time when everyone seemed to have ombre hair – more of a darker color on top and blonde toward the bottom. People had to have it so bad, they'd go through the yellow blonde hair phase just to achieve it. Ombre hair looked great when they were a part of another hair trend this decade: knots. 
A high, sleek knot and pony have taken over many going-out outfits, business casual looks and more. For example, Val Warner, an anchor on Windy City LIVE in Chicago, rocks a high ponytail or top knot in almost every episode. Ariana Grande, of course, has to be mentioned in helping bring that style to life.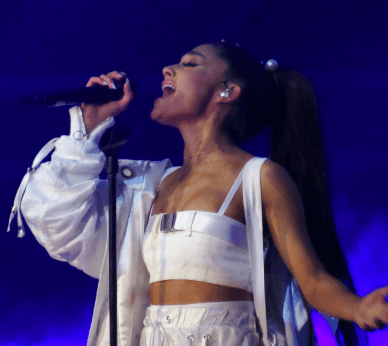 Levy said that over this decade, guests have wanted immaculately placed tight foils to ombre and "lived-in color." She added that more women now want a style which will be tailored to their face and lifestyle rather than a more conventional highlight placement that requires too much maintenance. 
There is such a variety of hairstyles and seeing so many different looks just proves that the 2010s were full of risks that both ended in reward or disaster. The yellow-blonde phase would prove disastrous. In the end, loving your hair brings out the confidence that everyone deserves to feel. 
"I get to be a part of people's lives," Levy said. "And help them feel better about themselves. Not necessarily by building a false outer perception, but by re-building the inside and teaching them to love their own reflection."
Hair is only part of this incredible decade full of beauty. Along with a gorgeous head of hair comes a face that is set to the Gods. 
It is hard to fully grasp the major changes in makeup over the past 10 years. It went from only
seeing celebrities in glamorous makeup, to every social media site having thousands of makeup gurus and influencers now showing makeup looks for the average person.
At the beginning of the decade, makeup tutorials began popping up left and right with people like Michelle Phan, who started posting back in 2007. Jackie Aina, who is now huge on social media sites such as Instagram and Twitter, did PowerPoint slideshows of her makeup looks back in 2009. 
Beauty gurus shot up in stardom, some even becoming so famous, they now have their own makeup collabs, such as Chloe Morello, PatrickStarrr, Huda Beauty and NikkieTutorials.
Over the last 10 years, trends such as a bold lips, winged eyeliner, defined brows and contour all started what is definitely the best beauty decade in history. The 2010s was a combination of all the decades behind it. 
The 1920s were full of eyeliner and dark lipsticks, such as red and plump. A dark lip that showed off a woman's cupid bow was in, against pale skin.
The 1940s moved away from pale skin and made eyebrows more of a staple. Eyes became the center of attention and foundations began to change.
The 1960s brought us the lashes. Dramatic top and bottom lashes began because of fashion icon Twiggy and large eyes were in. Twiggy also started the winged eyeliner look, but it faded away until the early 2000s.
The 1980s finally brought the color. There were a lot of powerful looks that were exaggerated with bright colors – think Madonna. The bright eye looks, blush and lips were all in. This was the start of a full face. 
The 2000s had soft pinks and glitter. Britney Spears and Christina Aguila rocked the shiny and frosted lip glosses and shimmery eyes. Beyonce was up-and-coming in this decade and she too wore lighter shades of pink on her eyes. 
And, finally, the 2010s brought back older trends and intertwined them with newer ones, such as the biggest one of all: contouring. This is the time when defining bone structure in someone's face was key to the best makeup look. The things you can do to your nose, chin, cheekbones and jawline with a little contouring are out of this world. Kim Kardashian is known as one of the first to really give people the want for a defined face and contouring was the way to do that. Today, she and Kylie Jenner both have their own makeup lines, which include contouring kits.
Jordan Dockery, 20, a junior at DePaul, has been doing makeup since she was in sixth grade and just finished her time as a Maybelline College Ambassador, which gave her the opportunity to go to New York Fashion Week back in September. Her looks range from dewy smokey eyes to a full eyelid of color and gems. She brings out her artistic side in a lot of her looks.
"When I first started watching a lot of tutorials, people did a lot of glamour makeup; it's called 'Instagram makeup,'" Dockery said. "It was very glamorous, very pretty, very much like I was going out."
"Now that it's been, like, a few years that I've been in the makeup community, you see a lot more of creative expression," she said. "It's no longer, 'I want to be the prettiest person in the room,' it's, 'I want to be the boldest, I want to have the most creative face in the room.'" 
If you are not one of those who blew up on social media because of a creative look, that doesn't mean the artistic abilities behind this decade's makeup isn't something you can do. Perfecting that cat eye, contouring your nose and even mastering the correct amount of blush are all things that, before this decade, not every person could do or learn easily.
"I went through a very, very awkward elementary and middle school stage where I was bullied a lot, so makeup kind of became a way for me to feel really confident about myself while still feeling very artistic and like I'm doing something cool," Dockery said.
Daisy Bentley, 21, didn't grow up watching YouTube videos, so she went through that awkward phase of wearing cheap, mismatched products and unflattering eyeshadows. Bentley is just one of the many people who learned more techniques and trends over this decade.
"I went from over-plucking my unibrow and doing full raccoon eyes to finding my 'look' that makes me feel the best," she said. "Thick, gorgeous brows and a razor-sharp black wing, occasionally paired with a bright lip."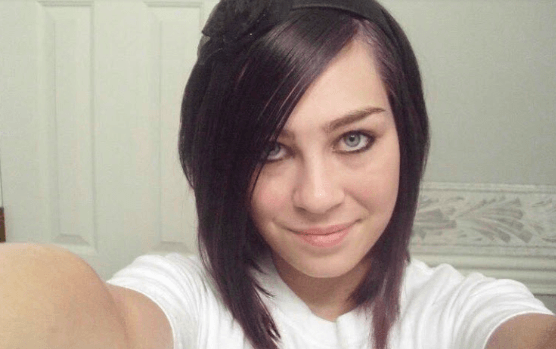 Bentley shows how a defined brow and winged eye are a major beauty staple of this period. Perfect brows frame the face and highlight your eyes. The shape and intensity of them can vary, but it's safe to say a "fleek" eyebrow is the best. Pair that with a sharp and clean winged eye and you have yourself a 2010s look.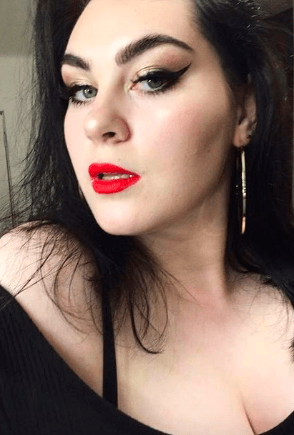 It is safe to say that this decade brought out a new side of makeup, a side that could include LGBTQ+ individuals and more people of color. Brands began extending their shade ranges to cater to people of color and men have been a huge part of basically re-branding makeup to be for them, too – not just women. 
The 2010s changed the way people see beauty. It isn't just for women to feel beautiful and it isn't all about one look anymore. It is about creativity, acceptance, confidence and growth. This decade opened a lot of doors for people in the beauty industry and it should continue to do so. Ten years full of beauty in a wide range of diversity.