Sundance Film Festival: The DePaulia's chief film critic's takeaways
The start of a new year means that the global festival circuit is officially kicking off in the snowy mountains of Park City, Utah for the world renowned birthplace of indie cinema stardom, the Sundance Film Festival.
This year marks the 42nd edition of the festival and it takes on the daunting task of following up last year's fest where distributors went in on making history with expensive purchases. Amazon Studios spent $41 million in total on new films, AppleTV+ entered the distribution scene and up-and-coming distributor NEON racked eight films for their filmography including the Oscar-nominated Macedonian epic "Honeyland."
This year was nowhere near as momentous as last year in terms of acquisitions. Most studios and distributors came in prepared with films ready for release. Netflix brought the heat with nine films from their slate including the buzzy Taylor Swift doc "Miss Americana." A24 brought big game titles like the Twitter thread-inspired "Zola" and the Grand Jury/Audience Award winner/Future Oscar contender "Minari." Focus Features also came with the wildly acclaimed female-centric features "Never Rarely Sometimes Always" and "Promising Young Woman."
Just because acquisitions weren't as prominent at this year's fest doesn't mean there weren't headlines to be made. NEON caused waves again with their world record-breaking $22 million acquisition of the Lonely Islands produced rom-com "Palm Springs."
Sundance proved yet again to be a massively exciting indicator of what this year is going to look like cinematically. I was lucky enough to take the trip out to Utah to get a look at some of the fests biggest and best, and unfortunately, some of its worst. And I'm here to let you know which ones you should be on the lookout for and which films are best left on the festival circuit floor.
Future Classics:
"Minari"
(Dir. Lee Issac Chung)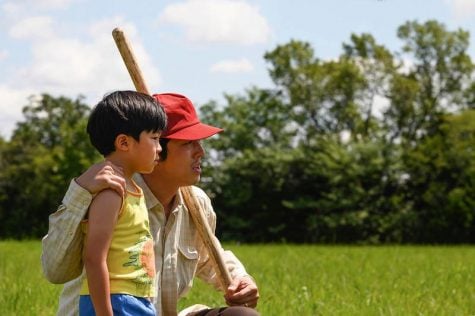 Winner of the two biggest awards at the festival, Lee Issac Chung's semi-autobiographical film about a family of Korean immigrants trying to start a farm in Arkansas is crafted with the same level of delightful humor and unconditional love as that of the most acclaimed works of Yasujirō Ozu. It's complex, profoundly relaxing and filled to the brim with rich empathy. Expect this to dominate on the 2021 awards circuit.
"Kajillionaire"
(Dir. Miranda July)
Miranda July's third feature film plays like "Ocean's Eleven" by way of "Punch-Drunk Love." It's a hilarious and wildly endearing tale of a totally bizarre family of grifters that is thrown for a loop by the normality of their newest member. It's a delightful mixture of quirk comedy, high-stakes heist thrills and heartwarming romance. Evan Rachel Wood and Gina Roderiguez turn in some true star-making performances. A24 acquired the film from United Artists/Annapurna for a summer release.
"Promising Young Woman" (Dir. Emerald Fennell)
One of the most confident and stylish directorial debuts to drop at Sundance this side of Jordan Peele's "Get Out." A thorough dismantling of rape culture with a ferocious sense of humour and righteous anger. Carey Mulligan gives the performance of a lifetime in an important and cathartic revenge tale about the simple desire of understanding. Expect this to rock pop culture when it releases on April 17.
Standouts:
"Ema"
(Dir. Pablo Larrain)
This experimental Chilean character study of a reggaeton dancer who loses everything in her life and takes on some unorthodox –and pyrotechnic– strategies to get it all back. It's bold, it's punk rock and it's such a deeply hypnotic ride with an incredible pay off in the end. It lit the fall festival circuit on fire (no pun intended) and is on track to perform similarly when Chicago's own Music Box Films releases it in the Summer.
"The Nest"
(Dir. Sean Durkin)
Sean Durkin made waves when he showed off his harrowing directorial debut "Martha Marcy May Marlene" at the 2011 festival. Nine years later he brings his equally skilled and masterful follow-up about an upper-class family slowly and disturbingly deteriorating after their scheming patriarch relocates them to an isolated Victorian castle outside of London. It has the pace and aesthetic of a horror film and a sardonic sense of humor to boot. This is awaiting distribution and one can only hope it gets it soon.
"Horse Girl"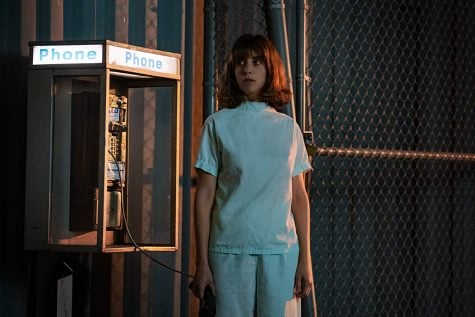 (Dir. Jeff Baena)
No one can deny the ambition of Jeff Baena and Alison Brie's deeply bizarre and unnerving horror comedy about an emotionally stunted introvert who believes she was abducted by aliens. Brie gives her best and most commanding performance yet and Baena leans into his '70s inspirations more than ever before. It was made to be divisive and since Netflix generously dropped it this past week, you can decide and decipher its idiosyncrasies for yourself.
Forgettables:
"Wendy"
(Dir. Benh Zeitlin)
Benh Zeitlin much anticipated follow-up to his 2012 Best Picture nominee "Beasts of the Southern Wild" is a visually stunning experimental reinterpretation of the classical "Peter Pan" story. For all of its sense of wonderment and powerful musical compositions by Dan Romer, one can't help but feel that all of its heartfelt gestures feel wildly hollow.
"The Glorias"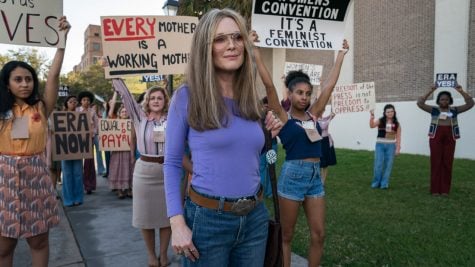 (Dir. Julie Taymor)
Gloria Steinem is an incredibly important figure in world history with so many landmark achievements made in different facets of pop culture. Julie Taymor's woefully generic biopic tires far too hard to squeeze all of the achievements into a very restricting framework. Julianne Moore and Alicia Vikander give very winning performances. It's a shame that they sink along with this film.
Big Yikes:
"Run Sweetheart Run"
(Dir. Shana Feste)
The latest from horror juggernaut Jason Blum is a deeply shallow and stylistically confusing and inconsistent attack on toxic masculinity. It's a fresh and perfect idea for some bloody low-budget thrills but Shana Feste and her crew get caught up in their own self-importance to make this something even remotely meaningful. Incoherent at best and deeply maddening at worst. Ella Balinska deserves much better than this.