Bragging rights: Cameras at concerts
When the band everyone has been waiting all night to see finally takes the stage, the crowd cheers, some throw their hands up in a rock sign, and others take out their phone to snap a picture.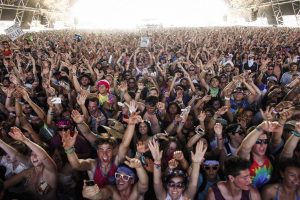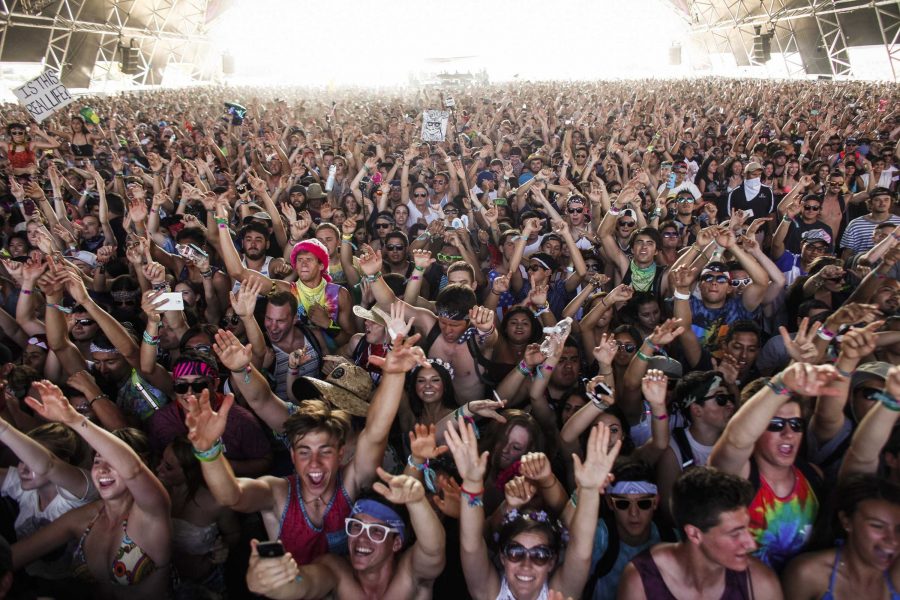 We're all guilty of it. It doesn't seem like a big deal; why not grab some pictures or video of your favorite song? No one thinks about the consequences it has on the performer, the people behind you, and most importantly, you.
For those reasons and others, many performers have started banning cameras. According to a Digital Trends Aug. 29, 2013 article, artists such as Prince, Beyoncé, She & Him and Yeah Yeah Yeahs have expressed their desires to not be filmed or photographed during their shows.
DePaul freshman Maya Bradshaw said at the Beyoncé concert she went to, large and digital cameras were not allowed in. Even with the banning of cameras, phones were allowed, continuing the problem.
It's an opportunity to see an artist live, so why lessen the experience by looking at it through a screen? You could do that at home on your computer, and it'd cost less. If you paid for live music, you might as well get the full experience.
According to an article featured by The Guardian on Aug. 19, Roger Daltrey, The Who frontman, said this about audience members who watch shows through their phones.
"I feel sorry for them, I really feel sorry for them. Looking at life through a screen and not being in the moment totally, if you're doing that, you're 50 percent there, right? It's weird. I find it weird."
In the same article, Sam Watt, of Vyclone, an app for filming concerts, said, "artists should absolutely embrace the filming at concerts and I can't see a world where artists who aren't embracing it are going to be able to carry on."
It's true that filming and photo taking at shows is never going to go away. Why not leave it to the professionals?
"I'd rather someone else film so I can appreciate it," Bradshaw said.
Being a professional photographer at a concert comes with the three-song rule, which only allows photographers to shoot photos for the first three songs. The reason why is unclear. But according to a July 21, 2013 popphoto.com article, it could be for appearances; the artist looks best at the beginning of the show.
The crowd doesn't have to worry about this rule, only making sure they take everything in, because nothing is worse than someone asking, "did you see that?" and you didn't because you were taking out your phone. Chances are you missed your shot anyway.
As said in the same popphoto.com article, "The fact of the matter is that you're going to a concert with your camera, the band isn't playing your photo shoot."
Odds are even higher that you're making another concert-goer's experience worse. All of us have watched plenty of concerts through camera screens because you couldn't see the stage otherwise. In the end, the video or photo you took was probably deleted because of the poor quality or your own lack of storage.
What's the reason we feel the need to document it anyway? According to a CNN.com article from May 2013, "part of it might be the delusional notion of preserving a memory, but it's probably more about showing everyone in social media that you're actually out of your house doing something culturally important."
With the selfie being as popular as it is, the bragging rights become even bigger if you can make it look like you got a picture with your favorite performer. You probably won't get close enough to do that, though.
So who cares if everyone on social media knows? Listeners should be making memories people will be jealous of, not shooting bad photos and videos no one cares to see. It comes down to a dependency on technology. We feel like we have to constantly be connected, but why not connect to the music and performer instead?
Filming and photographing at concerts won't ever go away, but not being the one to do it is better than watching a video of your favorite song that's focused more on the person in front of you singing the wrong lyrics off-key than the actual singer.