Culture beyond the classroom: Chicago is home to trove of unique museums
As students at a respectable university, knowledge is something that we all covet.
Fortunately enough, the city of Chicago offers one of widest spectrums of knowledge and learning outlets in the United States. Many do not know what they have at their disposal. The museums in our city are unlike any collective group in the country. They're not your average grade school field trip destination — they've got both national and global outreach.
"The tourists come from everywhere," Heather Grance, public programs director at the Peggy Notebaert Nature Museum, said. "We've had people from Europe, Australia, South America. This may not even be their target destination, but due to the reputation the city, we are able to reap the benefits."
Plenty of us know of the Museum of Science and Industry, The Art Institute of Chicago, and The Adler Planetarium. But there's much more out there to explore. The river of knowledge, history and the future runs deep in the city.
Students have places such as the Museum of Mexican Art, The DuSable Museum of African American History, and the Peggy Notebaert Nature Museum right around the corner. The establishments offer knowledge and insight that Chicago natives don't even realize — not to mention the estimated 35 percent of students who come from a
different state.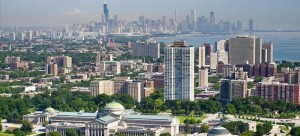 1. The DuSable Museum of African American History
740 E. 56th Place
$7 with student ID
Jean-Baptiste Pointe DuSable is widely regarded as the first true resident of what would come to be known as Chicago. While not much is known of DuSable's childhood, we do know that he worked for a British lieutenant governor in the Revolutionary War and made his home on the Chicago River in 1779. He also established the first trading post in the city, which would become incredibly influential in that area for the next two centuries.
DuSable's name is on countless buildings throughout the city, and his first place of settlement is now a historical landmark on what we now call Pioneer Court at 401 N. Michigan Ave.
The Museum itself, located in Hyde Park, was built to educate, commemorate and honor not only DuSable's history, but African-American history in both Chicago and the country. It was established in 1961 by a group of teachers, trustees and normal Chicago citizens.
Home to more than 15,000 pieces of art, text and memorabilia, you want to take a full day to appreciate the museum.  Events are a constant at the museum, and visitors are welcome to even host their own events.
"This isn't a place to just walk in and walk out," Herb Stokes, former Black Panther and now CEO of the Chicago-based Affluent Group, said. "The DuSable Museum will give you an appreciation for history like few places in the country."
He said the museum is not just a place to learn about African-American history, but American history as a whole.
"The history of America shouldn't be delegated. We're all Americans, and we're all affected by each other's history. This place creates an environment for everyone to learn, no matter who you are or where you're from," he said. "If you're open-minded and ready to learn, you'll eventually grow as a person and appreciate it forever — this place has that kind of impact."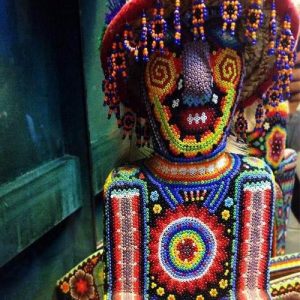 2. The National Museum of Mexican Art
1852 W. 19th St.
Free
The ancient Mexican tradition of honoring deceased family on Dia de Los Muertos is just one day, Nov. 1 through Nov. 2. But the significance at the National Museum of Mexican Art on West 19th Street is felt for months at a time.
"They don't make many places like this," Carlos Tortolero, president of the museum, said.  "The art, the knowledge and the experience that you get here is already unique enough."
"This time of year, things are taken to a different level. The energy from patrons is much higher. They're eager to learn more about the Day of the Dead, and the art does a great job of teaching."
The Dia de los Muertos exhibit officially opened on Sept. 19, and will stay open through Dec. 14. It is open 10 am – 5 pm, Tuesday–Sunday, and always free.
The knowledge you get here is second to none. Though visitors can explore the museum on their own, it also offers educational tours for both teachers and students.
The amount of art at the museum is incredible. The Dia de Los Muerto exhibit has works from over sixty artists alone. It's easy to see why this museum ranks among the best nationally. While the museum's focus is art, they offer events in both film and literature.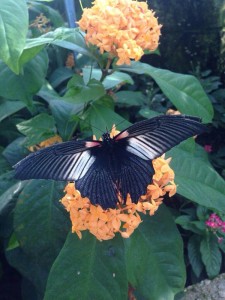 3. The Peggy Notebaert Nature Museum
2430 N. Cannon Drive
$7 with student ID, free on Thursdays
Located just three blocks east of DePaul's Lincoln Park campus, this museum is one of the more hidden, yet interactive ones in the city.
With roughly 10-12 consistent exhibits, the museum is always finding new ways to teach, as well as entertain the public.
Typically a children intensive establishment, they've done quite the job expanding their outreach over the last four years.
With craft beer spreading like wild fire across the city, the museum has teamed up with Half Acre Brewing Company and has designated times where adults can enjoy the museum without the presence of children.
Exhibits such as the Butterfly Heaven, Beecher's Laboratory and the Wilderness Walk are all still open, but they've incorporated a whole new wave for adults.
Live music, food, trucks and plenty of hands on info regarding craft beers make for a unique experience for adults of all ages.
"I love the nature aspect of this city, but I wasn't aware of the museum until just this summer," said DePaul freshman Jake Kane, originally from Lake Zurich, Ill. "They offered new ways of preserving nature as well through composting, remaining green, as well as influencing your friends."
Manager of Public Programs Heather Grance realizes that they're vital to the overall wellbeing of the overall ecosystem of the city.
"The museum is also home to the Chicago Conservation Corps, and is run by the museum, along with the City of Chicago and other partners throughout the city," Grance said. "This really gives us a lot of resources and strong base to get the word out on greener living in such a modernized city like ours. We've got a great platform here."
The Museum is free every Thursday, and costs $7 with a student ID.