IRE 2020 holds first virtual conference
If you are a data and investigative journalism person, you probably know one of the biggest journalism events happened last week – IRE 2020 conference. 
Investigative Reporter & Editors (IRE) kicked off their very first virtual annual conference on Sept. 21 through Sept. 25. The conference was held virtually this year due to the ongoing coronavirus pandemic. It was also the first time that people from over the country and the world could attend the event. Over 200 sessions were included in the conference ranging from live networking, live chat and conversation on different journalism topics, data skills online tutorials, job recruiting meetings and more.  
Networking 
The networking sessions were divided into different groups, based on what stage in their journalism careers participants thought they were in. There were networking opportunities for students, early-career journalists, mid-career journalists, veteran journalists, educators and more. People were assigned to different breakout rooms on Zoom in groups of four to five people.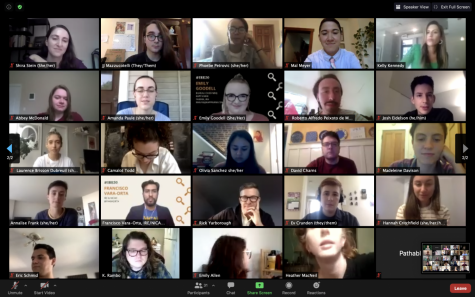 AMA: Meet with Authors & Reporters 
IRE invited reporters and editors from news outlets and authors to host Ask Me Anything (AMA) sessions. Bob Woodward, long-time journalist at The Washington Post and the author of the recently published book about Donald Trump entitled "Rage," was one of the speakers in the AMA session. 
Story idea blitz: 36 Covid-19 stories in 30 minutes
"Story idea blitz" allowed participants to brainstorm and pitch stories.
Two healthcare reporters, Marshall Allen from ProPublica and Rachana Pradhan from Kaiser Health News, talked about 36 Covid-19 stories in only 30 minutes. They shared the resources for finding Covid-19 stories and many other angles like testing and treatment disparities between majorities and minorities. 
Some useful resources that Allen mentioned are handy for public use, such as hospitalinspections.org and ProPublica's very own Nursing Home Inspection project. 
Visualize your stories 
How do you visualize your investigation? How do you visualize your story? 
"Letting your video do the talking," said Bigad Shaban, senior investigative reporter at NBC Bay Area in San Francisco. "That is how to allow your best B-roll to guide your storytelling." 
Shaban illustrated the theory by giving an example of an investigation piece of San Francisco's dirty street, and he emphasized that journalists shouldn't be afraid if the B-roll does not exactly fit the video. That part is critical, he said.  
John Harden, database reporter at The Washington Post, talked about where to find data and how to visualize it. Harden gave examples using census data to overlap unemployment data to make a choropleth map. He shared other additional datasets for data journalists such as property assessments, state education agencies and 311 data. 
Combating misinformation, disinformation, deepfakes
Three journalists along with the host, Paul Cheung, talked about the critical topic of differentiating between misinformation, disinformation and deepfakes in 2020 after all the complications that have occured this year.  
"[We described the situation] using the term 'disinformation disorder,' which describes the all complexities of this term and the current situations we're living now," said Carlotta Dotto, data journalist at First Draft.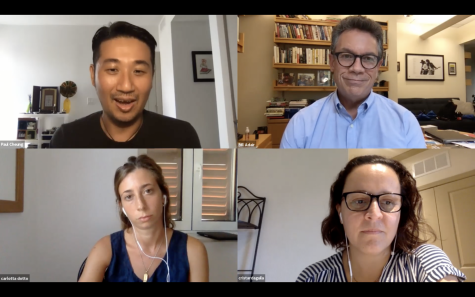 Bill Adair, Duke University Reporters' Lab Knight Professor, said that though they haven't seen those computer-generated imageries being used to confuse the public, some "cheap fakes" have become the real problems.
"Cheap fakes are something that [are] selectively edited together, [like] video clips, to present something in a misleading or false way," Adair said. 
For newsrooms to cope with all the misinformation and fakes, Cristina Tardáguila, associate director at The International Fact-Checking Network, stressed the importance of identifying the headlines which reporters are printing. 
"We are no longer the journalists to stick out the mic and get the quote and type back, so please use your information outside, reach out to other stuff and make a headline saying 'against everything that has been said, or against science, or denying facts,'" Tardáguila said. "Because people usually don't read more than a headline."  
Data office hours 
The last part of every day of the conference featured a 75-minute data tools workshop. The data tools workshops included tutorials of Google Sheets, Tableau, SQL, R, and Python. These tools are for those who're interested in data analysis and data visualization, and those who love telling stories with data.  
Job Tradeshows
There were recruiters joining the conference to find job hunters too. Several companies such as Connecticut Public, Gannett / USA TODAY network, Spectrum network, TEGNA, and more.