Baseball: No longer America's favorite pastime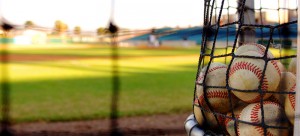 With the World Series ending the 2014 MLB season last week, it seems that baseball is no longer America's favorite pastime. The World Series was saved from being the least viewed World Series game in history, thanks to San Francisco Giants pitcher Madison Bumgarner. Bumgarner broke the record for most innings pitched in the post-season, 48 2/3 innings; Curt Schilling had 47.2 innings pitched for the Arizona Diamondbacks in 2001.
While game seven of the World Series started with only 16.2 million viewers, the game did end with a total of 27.8 million viewers. Perhaps Bumgarner's spectacular game prompted people to tune in to watch.
So why is baseball no longer America's favorite pastime? Is the game too long? The average major league baseball game has increased from two and a half hours to three hours long. Is the season too long for fans? The season starts in early April and goes until October, with teams playing almost five to six games a week. Is the game boring because people do not understand it? Do people not care to understand the game since it is not as "action packed" as say football?
It seems football is the new pastime for Americans, and the numbers don't lie. During the 2013 football season, CBS averaged 18.7 million viewers, Fox averaged 21.2 million viewers, ESPN's Monday Night Football averaged 13.7 million viewers and NBC's Sunday Night Football averaged 21.7 million viewers.
Sunday Night Football was the number one show in prime time for the fourth consecutive fall television season from 2009 to 2013. According to Sports Business Journal, the average viewership in 2012 for the MLB was 2.5 million. This could be for a number of reasons: NFL games are only 3 days a week compared to the MLB that has a game almost everyday of the week with multiple games on. Most teams only get viewership from their hometown and surrounding areas unless it is a primetime game, whereas football gets viewership nationwide. Also it is very rare to not find baseball on TV from the month of April to October.
But people tune in Thursday, Sunday and Monday night not just to watch their hometown team, but to also keep track of their fantasy football team. Fantasy football is becoming apart of America culture. According to the Fantasy Sports Trade Association the number of participants in fantasy leagues in 2012 were around 33.5 million people, an estimate 10 percent of the U.S. population.
With ESPN, CBS Sports, Yahoo, the NFL, Bleacher Report and Fox Sports having fantasy football leagues, it seems as though this is only going to grow. Not to mention, keeping track of a fantasy football league is easy; you only need to check in with your league once or twice a week compared to a fantasy baseball league where keeping track would be a complicated job that would have to be tracked by yourself.
Baseball, once deemed as American as apple pie, seems to be a dying passion for Americans. Growing up I can remember going to a game at Comiskey Park with my family, putting on my White Sox hat and bringing a glove hoping that I would be able to catch that homerun ball or that one of the players would toss me a ball. I can remember waiting for the seventh inning stretch and hearing the stadium sing along to, "take me out to the ball game," hoping that we would get the win so I could see some beautiful fireworks. Baseball is what I grew up watching, and I'm pretty sure I'm not alone in that. I grew up cheering on my hometown team, the White Sox and wanted to see them succeed.
But even when they didn't succeed, I still wanted to be a part of the atmosphere of baseball. I understand why more Americans are watching football over baseball. However, baseball is an integral par of our country's culture. Win or lose, it's important to not completely give up on the game. I really believe baseball is embedded in our culture, our society and even our DNA.