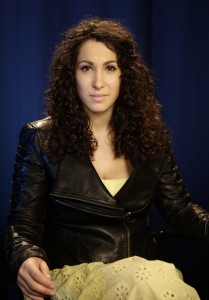 A surprisingly large number of people touted similar reactions to the creator of the YouTube channel Red Pill Philosophy, who recently spoke about a video posted last week, unveiling the seriousness of street harassment, or catcalling, and its prevalence in women's lives.
"I just want to spread the message about this evil, terrible, atrocious new trend I just heard about; It's called greeting people," the channel's creator said.
In the video, a casually dressed woman walked through Manhattan for 10 hours and was verbally harassed several times — more than 100 times throughout the day, she claimed.
A handful of these encounters are undoubtedly unsettling. However, a few men followed this woman for a number of blocks in hopes that she would respond to their affections. The majority of these comments are less physically threatening. Remarks such as "Good morning, beautiful" or "Have a blessed day" are almost constant in the video.
Skeptics of the issue's severity protested that these remarks are not harassment. Rather, the men just wanted to greet the woman. But if these greetings had no sexual intent, why doesn't it happen among men?
Wondering this, the CEO of This Week in Blackness, Elon James White, started a hashtag on Twitter called #DudesGreetingDudes, which offered a hilarious perspective on the difference between greeting people and verbally harassing them.
The hashtag encouraged Twitter users to create catcalls under the premise of two men greeting each other to demonstrate the underlying sexual aggression behind these comments.
"Can we get something to eat, fam? You in a relationship? So am I, but we can still eat …" White wrote, opening the floodgates for what would soon spark controversy online. "Because it's not about sex or nothing. We just want to say hi."
Thousands of Twitter users followed the trend. User Kerry O'Brien wrote, "Hey Bro, how you doing tonight? You waiting for your best friend? I could be your best friend."
Still, some critics call the trend homophobic. After all, why should it be funny for a guy to hit on another guy? But many people missed the point entirely.
According to White, #DudesGreetingDudes "wasn't based on homophobia, but hypocrisy." The intention was never to poke fun at men interested in other men, but rather to bring light to the ridiculousness of men claiming these comments are made under non-sexual pretenses.
Also, the fact that some people found the trend homophobic just helps prove that the comments had sexual undertones, didn't it?
Catcalling is a much bigger issue than the public seems to realize. It isn't so much about complimenting a woman's appearance when you see her as it is about objectifying women on a constant basis.
The issue, of course, relates to men as it does to women. In an experiment similar to the original catcalling one, a man walked through New York City for three hours and received comments of a similar nature — several girls approached him asking for his number or commenting on his appearance as he walked by.
Although this issue is not nearly as prevalent among men as it is in women, it is still significant and inappropriate.
Of course it's OK to greet people — both women and men. But publicly stripping people down to nothing but their appearances on such a regular basis is harmful and unacceptable.
Your chances with someone you find attractive are exponentially better if you approach that person and start a conversation than if you yell at them from across the street.
It's time to bring verbal harassment — and, yes, it is harassment — to an end. We need to start treating people with respect. It's time to let everyone feel safe and comfortable walking down the street alone.
But, most importantly, it's time to see people as more than what they wear and look like, and consider that they're people, too.