This year has already provided many major hits throughout the year, but there's still time for a few more blockbuster movies to hit theaters before the year's end.  Awards Season is upon us and smaller films are making their marks in theaters while fewer big budget films are being released This makes the winter season the perfect time to skip the long lines and opt for niche theaters playing limited release movies. Here are five movies to catch after finals week when your only desire is to cuddle up and stay warm.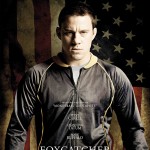 1. "Foxcatcher" – Out now
Although it was recently released, this wrestling movie is already generating Oscar buzz for Steve Carell's nearly unrecognizable portrayal of wrestling coach John du Pont. Based on the Olympic wrestling champion Mark Schultz (Channing Tatum) and his older brother Dave (Mark Ruffalo), the film takes a dramatic look at the characters' lives and the eventual murder of Dave by du Pont. The film competed in the Palme d'Or at Cannes Film Festival earlier this year and director Bennett Miller won the award for Best Director.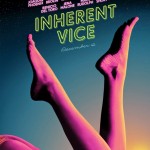 2. "Inherent Vice" – Dec. 12
Paul Thomas Anderson's first film since 2012's "The Master" is based on the novel of the same name. "Inherent Vice" follows private investigator Larry "Doc" Sportello (Joaquin Phoenix) investigating his ex-girlfriend's boyfriend's disappearance. Phoenix is joined on screen by Josh Brolin as a fellow cop, Owen Wilson as a saxophonist, Reese Witherspoon as the deputy district attorney and Benicio Del Toro as a lawyer. Anderson has described it as a Cheech and Chong movie like "Up in Smoke" filled with gags and an acute amount of absurdity.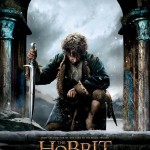 3. "The Hobbit: The Battle of the Five Armies" – Dec. 17
The final installment from Peter Jackson will focus on the epic battle of Bilbo Baggins (Martin Freeman), Thorin Oakenshield (Richard Armitage) and the rest of the dwarves trying to bring down the deadly dragon they accidentally let loose. Smaug (Benedict Cumberbatch) attacks the people of Lake-town at the same time the wizard Gandalf (Ian McKellen) realizes that the great enemy Sauron has returned with legions of Orcs ready to attack. While that might seem like a lot to follow, newcomers should find it easy to jump into the action-packed world Jackson is famous for.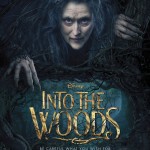 4.  "Into the Woods" – Dec. 25
Disney's first attempt at adapting a Broadway musical into movie is no easy task. The show is full of sexual innuendos and death but does so effortlessly with director Rob Marshall. Marshall is no stranger to musicals as the former director of the Broadway hit "Chicago." He made sure to work closely with the show's creator, Stephen Sondheim, to adapt the intertwined stories of Cinderella (Anna Kendrick), Little Red Riding Hood (Lilla Crawford) and th witch (Meryl Streep). Although many have been worried some of the less family-friendly aspects would be removed, Marshall assures it all stayed, including the lewd Big Bad Wolf (Johnny Depp) and an affair between the Baker's Wife (Emily Blunt) and Cinderella's Prince (Chris Pine).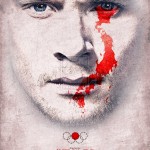 5. "Unbroken" – Dec. 25
Angelina Jolie makes her return to directing with this World War II biopic following the life of Olympic athlete Louis "Louie" Zamperini (Jack O'Connell). After enlisting in the Air Force, Zamperini manages to survive a plane crash and spends more than  a month on a raft in the Pacific. He's then taken to the Japanese POW camp where he was held for more than two years. Domhnall Gleeson joins O'Connell as Russell Phillips, another plane crash survivor. The real Zamperini died in July, but Jolie showed him the film before his passing so he could see his life story on screen.