Spirits of DePaul: Hospitality classes focus on beer, wine education
Alcohol becomes the focus of two classes at DePaul. The professors behind the HSP 398 and HSP 333, sought after an educational space to elevate student's understanding of wine and beer.
For upperclassmen with open electives, classes in the School of Hospitality may not be the first place students think to look, but "International Wine Education and Management" and "Business of Craft Beer" have a lot to offer. 
These two classes study the production and consumption of beer and wine, taught by adjunct  Joseph LeRoy and associate professor Lisa Young respectively. Students must be 21 years old by the first day of class since there is a tasting element.
During weekly tastings, students are encouraged to engage with the experience of the drink, examining the appearance, aroma, as well as elements that make up the taste and mouthfeel in class. 
While many DePaul students are familiar with the wine course, the beer class has slightly flown under the radar since its start in 2021. 
"I was looking through the open electives on Campus Connect and I saw the title and thought it sounded interesting," senior James Shipp said."I just stumbled across it."
At the end of each course, students are qualified to take the Level One Cicerone exam and Level One Sommelier exam. Sommelier and Cicerone Certifications are trained and educated wine and beer professionals who have opportunities to work in fine dining and in many more specialized roles.
"It's actually crucial from a harm reduction standpoint to learn how to appreciate [alcohol] and know your limits as well," said Patrick Cox, educator at the Chicago Winery and former DePaul student who took wine education.
The professor's took their personal experiences learning about beer and wine and translated them to their respective classrooms.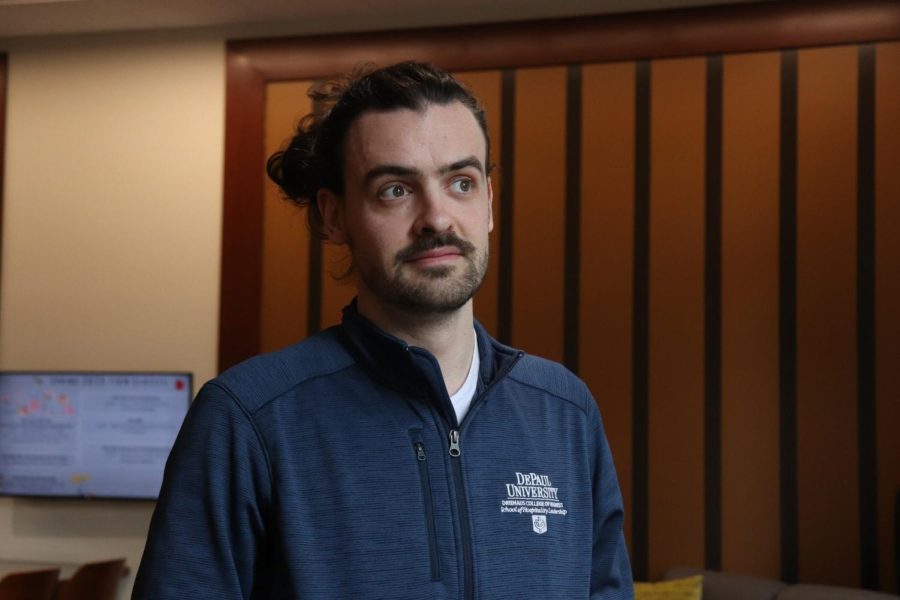 The Business of Craft Beer
By: Max Rayman
As a slideshow of his wife and son play on his computer, Joseph Leroy sits at his desk planning his classes. Above his head is a shelf that holds his multiple beer certificates including his World Brewing Academy Concise Course in Brewing Technology Certificate. 
An adjunct professor and the operations coordinator for the School of Hospitality Leadership at DePaul, his days are always busy. If he is not teaching or preparing coursework for his business of craft beer class, LeRoy spends his time helping manage the department.
Inspired by the success of the international wine education and management course, LeRoy appealed repeatedly to the school to allow him to start a craft beer class. He thought it would be popular among students and useful long term.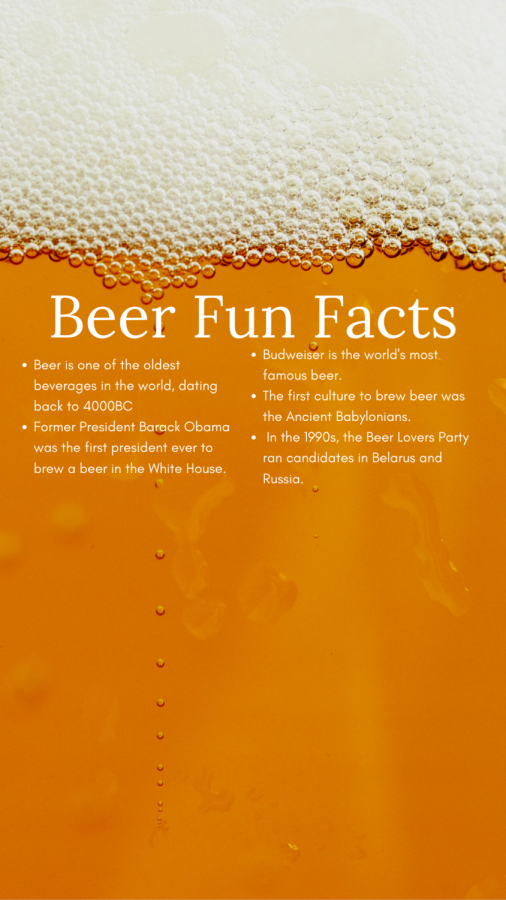 "Anyone that's managing a bar needs to have some education, familiarity and be able to speak intelligently to the beers that they had on a beer list, and that was largely how I designed my course," LeRoy said. "This idea of how do I take somebody's a college student that's familiar with whatever beer they had access to since they turned 21, how do I take them and make them into somebody that can have that intelligent conversation about beer?"
The class started in fall 2021 and is currently designated as a special topics class, but LeRoy is hoping to change that soon. A three-hour lecture, the first half is spent going over the ingredients, process and intricacies of brewing, while the second half is spent tasting and discussing different beers.
"I love the fact that he brings in and then lets us touch the ingredients that go into brewing," said senior Viktoria Olman."He lets us try them and eat them. He also brings in the equipment to show how everything works. I genuinely appreciate how he makes us interact with the lecture material."
LeRoy's interest in craft beer dates to his time as a student at the University of Tennessee in 2011. His then college roommate was a collector of rare beer, and his interest rubbed off on LeRoy.
"What they call the high gravity bar opened up which had just an incredible selection," LeRoy said. "It just blew my mind how many different beers there were. Just to have the variety outside of the kind of the highlife and PBR lifestyle that I was so comfortable with before then. I started going there, really exploring the menu and getting to know the staff there."
LeRoy graduated with a biology degree and shortly after moved to Chicago. Working in sales, he spent his free time homebrewing in 2013. In 2015, he was ready to make a career change and was sitting at a crossroads.
"I was in a transitional period where I was getting out of sales and considering either pursuing further education or going into the beer industry as a brewer," Leroy said. "Ultimately, I determined that I could become a brewer at a later time in my life, if that was really what I wanted to do, but I had this unique opportunity because I got the job at DePaul."
That job was a department assistant in DePaul's biology department.He had started undergrad at DePaul before transferring to Tennessee after two years. Due to the light workload, he spent his nights and weekends working in breweries.
In 2017, he had the opportunity to become a business manager. At the same time, LeRoy decided he was ready to start an MBA with concentrations in entrepreneurship and hospitality.
"When I was still working in the biology department, I told myself that if I find an opportunity where this can make sense financially, I really would like to jump on a graduate degree," LeRoy said. " I was able to, with the flexibility of my professors, design all of my assignments, write all of my business plans, and focus on my education through the perspective of somebody that was looking to go into the craft beer industry."
LeRoy graduated with his MBA in 2020 and was scheduled to start teaching the business of craft beer that spring. Unfortunately, COVID-19 derailed his plans, and he had to wait a year before he could put his dream into action.
Despite only having taught the class for a few years, his students love his enthusiasm and teaching style.
"One thing about Professor LeRoy is that he is a great guy," Shipp said. "He is down to earth, loves what he is teaching and is very passionate about what he does. He brings a ton of energy that makes class fun."
Overall, LeRoy has been pleased with the progress of his class. 
 "I'm just excited to grow as a faculty member and improve the class," LeRoy said. "It's the feedback of my students that allow me to grow. I'm trying to develop myself as a better member of the faculty and a better teacher."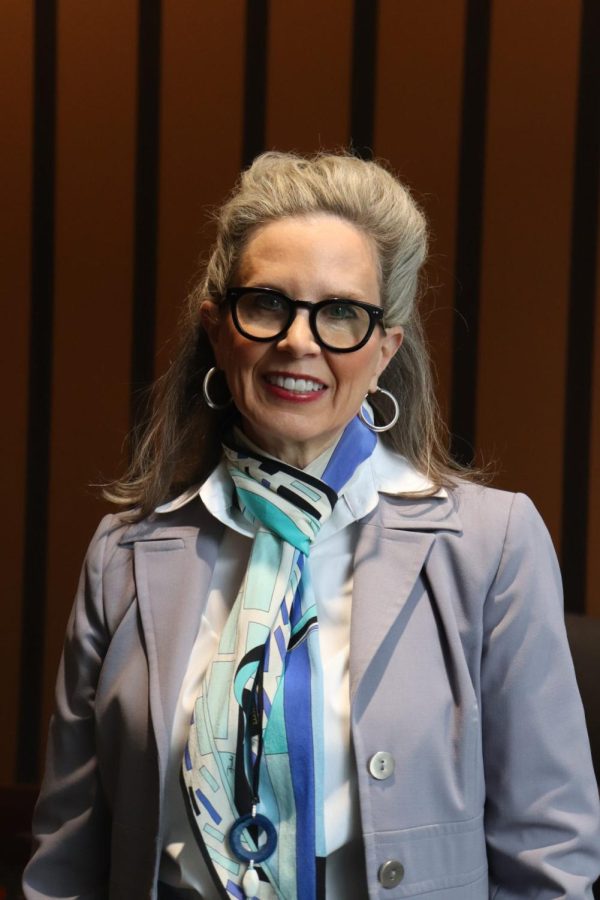 Dr. Lisa Young: Wine Class: International wine education and management class
By: Joey Stephens
While others discourage eating in class Lisa Young, director of the School of Hospitality Leadership, centers her entire class about pairing the right foods with wine. 
As a former flight attendant Young is familiar with making passengers feel safe and comfortable on board while presenting herself as warm and classy. 
Entering her classroom is like boarding her plane. She dresses in jumpsuit sets, dazzling in sparkly necklaces and an eager smile. 
Young's fascination with wine started in high school on a study abroad trip to France. She wondered about the process and specimen of wine, specifically Champagne. Becoming a flight attendant after she finished undergrad would open the doors to explore France and wine for herself. 
In her days in the air, Young would talk to guests about the different wines they had to offer. Her flights carried red and white wine from California and France, and of course her favorite, Champagne. Educating herself on wine was part of the job and will forever be an interest for Young.
"We used to have a group of us who were called the Champagne Marauders," Young said. "Wherever we would travel, we would try the local sparkling wine, and share our thoughts about it… [Wine] gets people talking and maybe even gets people talking that don't know each other."
She traveled the world this way, and on flights from Houston to Paris, Young would visit the wineries. In order to talk about these wines, she had to try them for herself. Young and her fellow flight attendants would pool their money to buy a couple bottles of wine and taste them in one of their rooms, comparing and contrasting the wines over cheese and fruit.
An interest in wine is "lifelong learning." 
"Wine is alive," Young said. "The wines we taste in class, if we store them and taste them five years from now, they would taste completely different. It's alive and for me that's fascinating."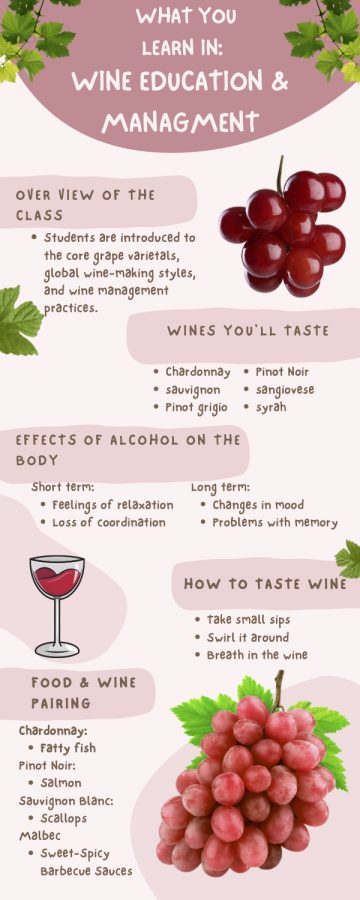 Recent DePaul graduate Patrick Cox was connected to their current job at the Chicago Winery through the wine class. 
"She really eliminates the snobbery around wine," Cox said. "Sure, you can be very enthusiastic about it, but ultimately the main philosophy is that wine is for wine lovers."
In class, Young places students in groups to talk about the wine samples and invites them to bring food to class. Ideally, students will have each of the five flavors to taste with wine samples: sweet, salty, sour, bitter and umami. In doing so, she is encouraging the study of pairing wine with food. 
Not only does she talk about wine tasting as a social experience, but how to promote healthy drinking habits.
"In the first couple of weeks in class, we discuss how people can make bad decisions if they've had too much to drink, and so we're also learning to be able to appropriately consume alcohol, and that's particularly important if you're selling it," Young said. 
For those who work in a bar, a winery or a hotel, serving alcohol responsibly is part of the job. 
"You will always have a job with hospitality which is a little bit annoying, because personally, I would love to branch out from hospitality at the moment, but you will always have something to fall back on," Cox said. 
Drinking comes up in many professional settings, so knowing wine can be useful for many students in and outside of the Hospitality School. 
"Many graduates go into special events and wedding planners may be faced with choosing wine profiles that pair well with a wedding cake and to present a tasting to the couple," Young said.
However, wine and beer are present in other ways for those going into other sectors. 
"It doesn't matter really what end of the business world you're in, you need to be confident in how you're ordering wine when you're in a business meal. It's a skill," Young said