Exploring Chicago's diverse spiritual landscape
Analyzing constellations, seated meditation, community prayer service— all these practices and more can be found within Chicago's rich and diverse spiritual landscape.
A simple search on Eventbrite or Google Maps can lead to a plethora of opportunities to immerse oneself in a unique, spiritual space aimed at self improvement, social connection and societal betterment. 
Each space boasts its own novel configuration of beliefs and doctrines and is made up of individuals with their own original stories and personal truths. 
Danielle Krey is one of these individuals. Astrologer and authenticity coach, Krey provides online instruction sessions on the basics of astrology, how to use astrological principles to facilitate intrapersonal understanding, and the importance of developing a sense of authenticity. 
"I use astrology to cultivate a sense of meaning and purpose in everything [I] do," Krey said. 
Krey advocates for a holistic astrology interpretation, considering even the smallest aspects of an individual's overall natal chart in order to discover every facet of someone's personhood. One of the tools she uses in this interpretation is called a natal chart.
"When we look at this chart, we can really see that you are not just one part of the chart," Krey said. "A lot of people have all the constellations … all the zodiac signs involved."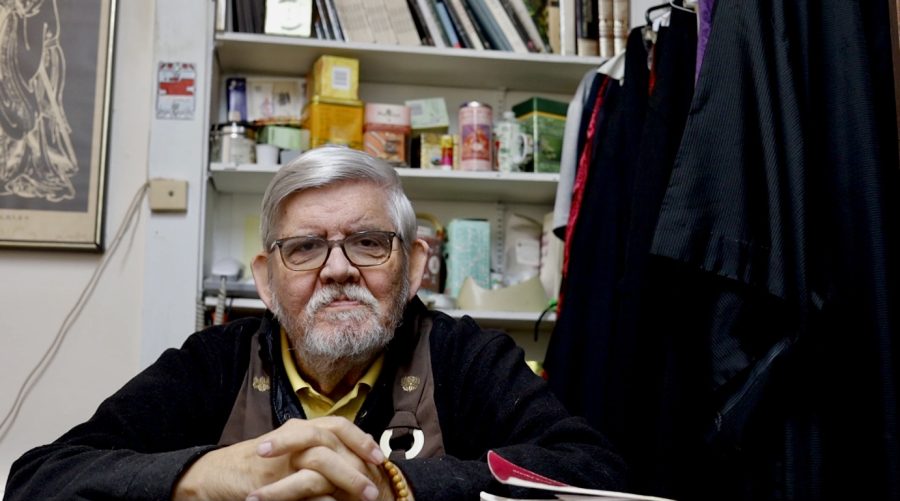 While Krey's spirituality takes root foremost within the realm of self actualization, some spiritual practitioners find a greater spiritual meaning in community cultivation.
Emily Fridland, president of DePaul University's Chabad Jewish Student Club, emphasizes her Jewish faith as one grounded in community and connection. 
"A lot of Judaism is so centered on community, to the point where you need 10 people to have a legitimate service for prayer," Fridland said. "I have found that when I am with my community and I am doing something Jewish, no matter what it is, that is what brings me closer to God." 
Fridland also speaks to the importance of intentionality and finding a sense of grounding in her connection with God. 
"We follow a certain set of commandments given to us in the Torah which are called Mitzvahs … things like 'don't murder' but also 'don't eat meat with dairy,'" Fridland said. "A lot are really rational things … but there's also a lot of these very seemingly irrational, intentional acts that Jews try to do every day to bring more meaning and more connection with God." 
A search for grounding and spiritual connection through careful intention is a common spiritual practice for many individuals outside Judaism as well, but with a different ritual manifestation.
Jim Matson is a Buddhist teacher at the Zen Buddhist Temple of Chicago (ZBTC). His teachings are built on a long legacy of meditative practices and the art of understanding your true self.
"All Buddhism has meditation somewhere in its systems, but in Zen [Buddhism], that's pretty much our focus," Matson said.
Matson's line of Buddhist teaching follows a philosophy called Soto Zen.
"We don't think it's necessary to give you artificial questions for problems to solve," Matson said. "In the Soto practice, the term is 'shikantaza' … just to sit. Just to let all the craziness settle."
While meditation is a popular Buddhist practice, the benefits of this mental clarification ritual are often reaped by spiritual practitioners outside the religion as well.
Unity of Oak Park is a local spiritual community that utilizes the power of meditation as just one tool of many to achieve a higher mindset, dream bigger, and connect with a spiritual truth. 
"We try to strip away the theology and the preconceived ideas of what prayer and meditation are," said Ev Godina, senior minister at Unity of Oak Park. "We try to bring it into a more practical format so that it's more accessible to everyone."
Unity does not identify as religious, but rather as a spiritual community. Part of their mission is leading individuals to draw from their own experiences in order to personally resonate with spiritual messages. 
"[We take] a metaphysical interpretation, maybe not literally what it says in the Bible, but what is the meaning behind it and how can we apply it to our relationships and our work," Unity of Oak Park center administrator and community builder Lindsay Ambrose said. 
In relation to Unity's teachings and guidance, Godina references Emily Cady, a founding author of the Unity spiritual movement, and her dissection of the word "educate."
"Education comes from the Latin root word 'educar', which means 'to draw out,'" Godina said. "So our intention here is to draw out the inner wisdom where people are at, and usually we can find commonalities in that." 
These notions of inner wisdom and living one's truth have equally valuable applications within organized, religious spirituality as well.
Judy Zakieh is a member of DePaul University's United Muslims Moving Ahead and is committed to the belief that one can simultaneously be a faithful practitioner of a religion as well as live authentically.

"The way that you see religion shouldn't be the way that anybody else sees religion," Zakieh said. "It should be completely personalized and catered to your life. That's why I think perspective is very important and realizing that you're the most important puzzle piece. Religion is there to support you."
Zakieh faithfully dedicates herself to Islam while simultaneously preaching the importance of being open minded and accepting. 
"Stay open minded," Zakieh said. "I think with every religion, we have this thing where we think that being religious means being close minded, and that's just not true. Islam is very open and inclusive."
Despite the variance in their surface-level manifestations, conversations surrounding individual spiritualities exhibit parallels in their core motivations: openness, authenticity, groundedness. 
"We take [practices] as a tool to understand our souls and what that really means," Krey said. "Finding what our purpose here in this life really is."