Starbucks tuition reimbursement: A grande deal or just another tall order?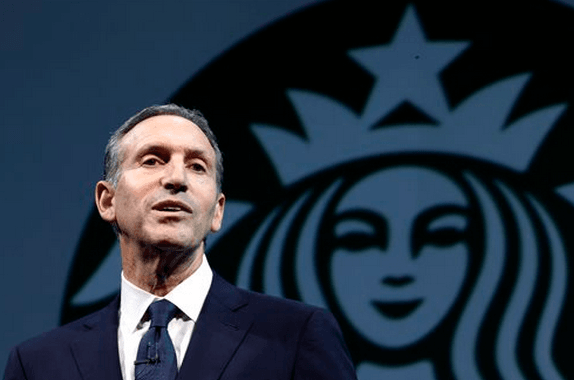 Most people associate the global coffee company Starbucks with rich Hollywood celebrities, businessmen and women on Wall Street, and the occasional over-indulging college student. Needless to say, Starbucks can be classified as a want, rather than a need. When looking to cut costs, the typical Starbucks grande caramel iced coffee is normally the first thing to go.
These associations have always seemed a bit ironic to me given that the former chief executive officer and current CEO of Starbucks, Howard Schultz, grew up in the poor projects of Brooklyn, New York and was the first in his family to attend college.
His memoir written in 2011 titled Onward explores the strategies the company employed to make a comeback after their stock prices began falling and their sales decreased in 2007. While his book tries to be as honest as possible, it contains an inherent bias as Schultz is to Starbucks as a mother bear is to her cub; fiercely protective.
What did come across in Schultz's Onward was his desire for Starbucks to strive to be a socially responsible company. From referring to Starbucks employees as "partners" to offering said partners an employee health-care program, Schultz seemingly makes decisions with others in mind.
According to CNN, "on Monday, Starbucks announced that it would help cover much of the cost of two years of education at Arizona State University Online for its employees." This radical announcement caused a media frenzy as reporters and critics alike began to dig deeper into Starbucks statement.
While the Times Union called for readers to "credit the company's leadership and CEO Howard Schultz with a revolutionary concept that should challenge other employers to think broadly about how they can open doors for their workers and be transformative in their communities," the Guardian along with other publications warned that "Starbucks's plan won't make college free: employees' gratification will necessarily be delayed as they pursue their degrees. And even to qualify, students must first assume the considerable risk of embarking on college with no guarantee of completion – earning the first two years' worth of credits while juggling a part-time job." Clearly, Starbucks decision has been met with mixed reviews.
Schultz addressed the issues that prompted him and his team to go public with their tuition reimbursement announcement during an interview with Politico. Commenting on the "lack of a bipartisan movement on issues of higher education," Schultz referred to "last week's vote that stalled progress on Democratic Senator Elizabeth Warren's student loan refinancing bill as an example."
Not wanting to "wait for Washington," Schultz, along with other Starbucks higher-ups and the ASU administration, struck a deal that coincides with Schultz's consumer conscious business ethics. The Guardian reveals that "about 70% of Starbucks workers are either trying to complete a college degree or want to, making a tuition-reimbursement program seem like an excellent fit for Starbucks partners."
Regardless of whether or not Starbucks decision can be considered revolutionary or right, they certainly are shedding light on the problem of the increasing costs of higher education. Although the Starbucks deal only involved ASU's online degree program, it is highly unusual for a major company to finance their workers' higher education.
This may or may not pave the way for other companies and corporations to promise their employees attractive benefits such as tuition reimbursement as well. Of course they don't have consumer conscious CEO Schultz leading the charge on tough decisions, let alone refer to their employees as partners, however other corporations have the potential to use their revenue to take responsibility into their own hands by creating easier access to education. This easier access can translate into a much more educated work force down the road.
As tuition to continues to increase, it's interesting to think whether or not companies who employ young people should take on more responsibilities on behalf of their employees. The power these companies have to make a difference in relation to problems such as the rising cost of tuition may be more than the average consumer realizes.
While Starbucks decision to reimburse their partners' tuition should they choose to enroll at ASU Online may not be enough of a change to be considered revolutionary, I hope that this decision will create even more change to combat the issue of high tuition costs.