DePaul English professor Kathleen Rooney was always a storyteller. 
Rooney, the author of five novels, including her latest historical fiction, "From Dust to Star Dust," which explores the life of silent film actress Colleen Moore, initially used storytelling to make sense of her life before delving into forgotten figures of the past.
Growing up in Beckley, West Virginia, Rooney's mother nourished her affinity for language by gifting her a tape recorder to memorialize her stories and poems. While her love for poetry persisted into adulthood, politics shaped Rooney's path in higher education.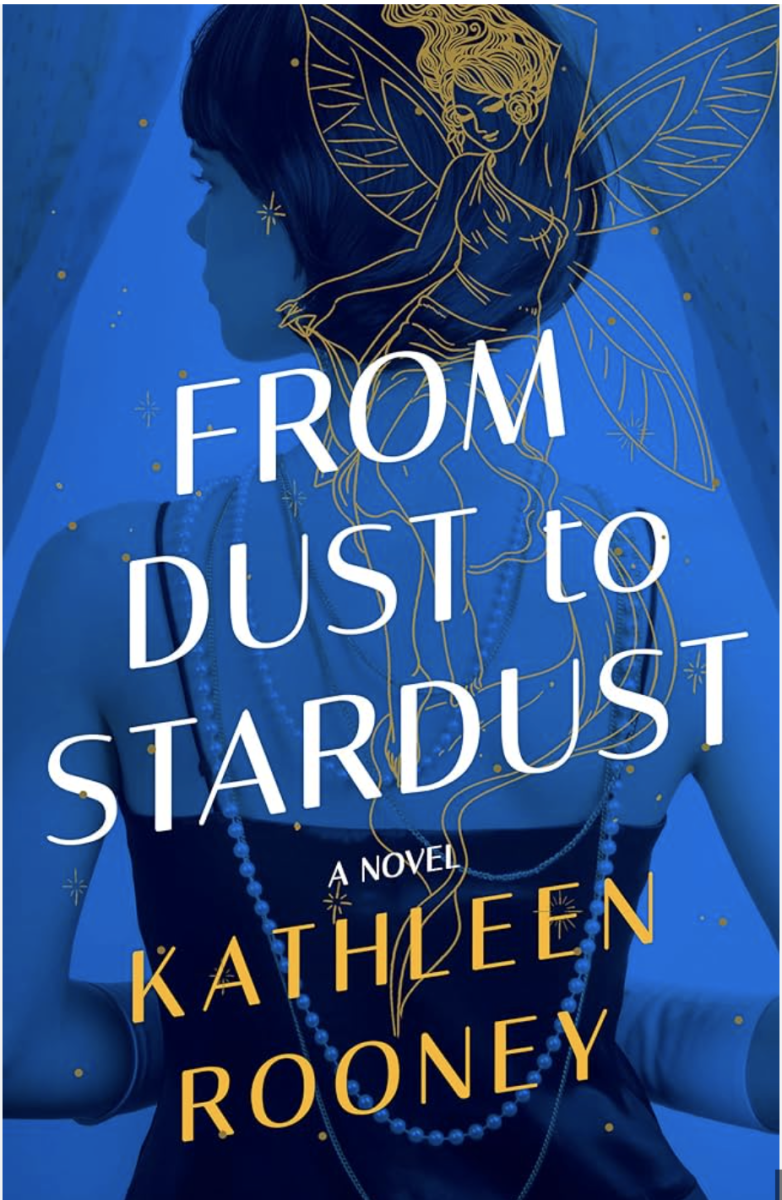 "I always was drawn to trying to be an artist, therefore an educator," Rooney said. "But also, I'm interested in how we allocate power in our society, which is what politics essentially is."
Despite enrolling at George Washington University in Washington D.C. as a political science major, poetry continued tempting Rooney until she finally decided to upgrade from civics to a double major in English and creative writing. 
It was not until she attended graduate school at Emerson College in 2002 that Rooney found her passion for teaching. Partaking in the school's mandatory teaching first-year writing program, Rooney fell in love with education.
"When I was doing my senior thesis, which was supposed to be 25 pages, I realized quickly that I had a whole book," Rooney said. "I think a lot of advisers would've been like, 'OK, wow, I signed on for 25 pages this is above my pay grade,' however they were encouraging and so helpful … but also taught me a lot about the kind of teacher that I wanted to be."
In 2010, Rooney seized an opportunity within DePaul's English department to assume the role of the professors who had significantly impacted her academic journey.
Rooney redefined her creative writing and English classes in 2017 when she embraced University of Massachusetts Amherst professor Peter Elbow's "Contract for an A." This shift from subjective grading to objective criteria ensured that students who consistently attended, actively participated and submitted assignments on time would receive an A.
Rooney's interactive approach toward her creative writing workshops allows students to receive additional peer feedback alongside her evaluation and stimulates growth and risk-taking in the classroom. 
"My first impression of professor Rooney was that she was very well dressed and clearly very passionate about writing and the course material," DePaul junior Robin Ottenfeld said. "Overall, she has demonstrated a level of passion and care that is hard to find just about anywhere."
Rooney's distinct style demands attention as she enters a classroom. Elaborate patterns, sophisticated hair and bold lipstick are her signature choices. Inspired by the likes of Lillian Gish, Florynce Kennedy and "The Magic School Bus's" Ms. Frizzle, Rooney effortlessly blends these influences into a fashion fusion that is entirely her own. Even in her academic pursuits, she refuses to wear the same outfit twice within a quarter.
Rooney's commitment to teaching extends beyond her classroom, as she was honored as one of DePaul's 125 Faces last year, a tribute to those embodying the university's values of human dignity, excellence in teaching and systematic change during its 125th anniversary.
"I believe that a better world is possible, and I believe that we deserve a better world than the one we are given by capitalism and all the forces that tell us we should be grateful for crumbs," Rooney said. "Being able to work with the youth… makes me think about that future and what I've been able to receive from the people who've taught me and what I want to give."
Beyond teaching, Rooney co-founded Rose Metal Press in 2006, a nonprofit, independent publisher specializing in hybrid genre works, including lyric essays and novellas-in-flash fiction, to support unconventional writers.
"The publishing industry is flawed in the way that every industry under capitalism is," Rooney said. "Your priority is not books or authors; it's just making profit. I think that's bad for art, and leads to this very competitive environment that only showcases a few people at the very peak and leaves behind everyone else, including diverse voices."
In 2011, Rooney joined forces with Eric Plattner and Dave Landsberger to establish "Poems While You Wait." At public events, they craft instant poems using typewriters, offering a down-to-earth encounter with the genre while challenging writing community pretensions.
In the nearly decade and a half since the group's founding, it has recruited over two dozen poets and produced thousands of poems.
Plattner, one of the group's original poets and resident typewriter repairman, credits the group's continued success to Rooney.
"Kathleen Rooney is the organizer-in-chief," Plattner said. "She's the sun which provides all of the energy and life force … She is the one who gathers collaborators like a sweater gathers lint."
Still, having proofread much of her work, Plattner said Rooney's ability to imbue herself within her writing sets her apart from others in the field. 
"She doesn't comfortably fit in any niche as a human being," Plattner said. "On the surface, she is not a confessionalist. She's not Rupi Kaur; that's not Kathleen's style. She likes to say funny-sad is her genre, but it's really hilarity and tragedy. The sadness is very sad in her work and characters, yet she is also hopeful, even optimistic, but that's more tragic than a pessimist … She doesn't put blinders on." 
Rooney, hailed as an "ardent humanist" by Plattner, embodies her belief in leading ethical, purposeful lives rooted in reason and benevolence beyond her daily routines. Her works, including "Lillian Boxfish Takes a Walk" and "Cher Ami and Major Whittlesey," consistently feature characters confronting hostile environments. Despite enduring hardships, Rooney's characters unwaveringly pursue a better world, showcasing resilience and heroism.
Despite her many responsibilities, Rooney's creativity knows no bounds. Alongside "From Dust to Star Dust," she co-authored a picture book, "Leaf Town is Forever," with her sister, Beth, inspired by her niece and other children during the pandemic, set to release in 2025.
Amid a landscape that values conventionalism, Rooney stands as a bold exception. While her course schedule remains largely unchanged, she has uncovered an array of diverse individuals within her classroom walls.
"I knew it, but now I really know it after a decade, that even if you're teaching the same classes over and over again, they're not the same classes," Rooney said. "The students are different, and I love coming into a room and seeing what each individual is going to be like and how the dynamic is going to build, what the challenges are and the rewards."