Popular Pays cashes-in on Instagram social currency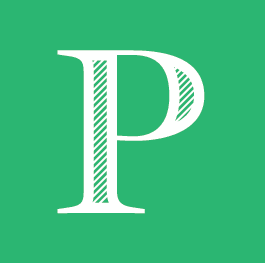 There are countless things to do and places to eat within Chicago, and unfortunately, most of us college students do not have to time or money to experience many of these. However, now there's a way for those who are tight on money to enjoy and discover the many attractions and restaurant of the city for completely free.
Popular Pays is a company that makes this a reality, allowing Instagram users with at least 500 followers to swap goods and services from local businesses in exchange for advertising these products through creative pictures. The value of these swaps is determined by "social currency," which is based on the user's number of Instagram followers. A user with 500 followers might earn a free pie, another gets to go skydiving – given that they document their experience via Instagram.
Bang Bang Pie & Biscuits in Logan Square was one of the first users of Popular Pays, having started using the service in 2013, before the Popular Pays phone app officially went live in Aug. 2014.
"Popular Pays has definitely been successful in bringing in new customers that may not have found out about us otherwise," Bang Bang Pie & Biscuits owner Michael Ciapciak said.  He said the app has helped to retain customers because they earn special rewards.
Bang Bang Pie's reward system gives users with 500 followers a biscuit, while those with double that can upgrade to a slice of pie. These can only be used once per visit.
Corbett Drummey, co-founder of the Chicago-based service,  said reception has been positive.
"For the free local products, it's mostly casual Instagrammers who are excited to level up to the 500 followers mark and get free products around the city," he said.
Some of the more serious users are amateur and professional photographers, who like to take advantage of the most prestigious swaps, such as deals with Nike and other brands that they would not have been able to utilize without the application.
With its a clean interface and list of local businesses, the app feels simple to use. There were several food offerings that might make a starving college student's mouth water, such as free pizza from Dimo's Pizza and a Pumpkin Spice Latte from Red June Café.
With many of Popular Pays' services located in Chicago, many college students have taken advantage of it. Anjel Lopez, a student at Columbia, found out about the app through a friend and said she immediately signed up after being  amazed at how her friend was able to get perks just for her Instagram popularity.
"I've gone to really awesome places around the city that I maybe would have never known about if it weren't for Popular Pays," Lopez said. Even though she considers her follower count to place her on the lower end of the Popular Pays scale, the app still has proven to give her the opportunity to try out new places for free.
"I think my favorite thing has been pizza from Dimo's Pizza, because pizza is the best, and the swap becomes open after a certain period of time so I can keep swapping for free pizza. I can't remember the last time I actually bought a piece of pizza from Dimo's.
In some ways, utilizing social currency does have its advantages over traditional advertisements. It comes off as more authentic exposure, as opposed to the forced nature of advertisements. While Instagram ads get less than 50% positive comments, Popular Pays posts get 99%. It also boasts cheaper campaigns at $4 per 1000 impressions, while most Instagram campaigns cost around $30.
"We're growing fast – and it's all organic," Drummy said. "But we plan on expanding to other platforms, like Vine and Twitter, in 2015."