Popcast: Podcast popularity soars to new heights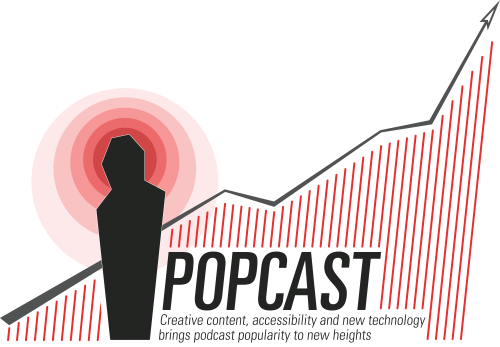 Producer Sarah Koenig opened the first episode of "Serial" by describing how, for the past year, she has sought to uncover where a 17-year-old boy was during a half-hour window, a time period when his ex-girlfriend was murdered. But six weeks later at trial, he claimed ignorance and was convicted; 15 years later, Koenig is obsessed with the case.
But Scott Vyverman, a communication professor, clearly remembers where he was six weeks ago on a Thursday. Like hundreds of thousands of other listeners, he remembers he was tuned into "Serial."
"I found myself jumping out of bed on Thursday mornings," he said. "I'd listen to it while I was getting ready for work, and after my daughter would leave for school, and then I'd get in the car and I'd listen to it again."
A year ago, few cared about cell phone records, Mailchimp or the Adnan Syed case. Today, subreddits pick apart the evidence, memes and parodies have popped up and a "This American Life" producer is a bona fide pop star, even appearing as a guest on "Colbert Report." And for some of the show's 1.5 million listeners per episode, this was their first podcast.
"('Serial') was the first podcast that really went viral, at least in my sphere," Cameron Ciesil, a senior studying Digital Cinema, said.
For Vyverman, a lifelong radio fan who also teaches a course in podcasting, it seemed to be the next logical step.
"It didn't seem strange to me, that a podcast could bring people together in this way," he said. "But I guess it probably is unique because it really hasn't happened before."
But now that "Serial" is over, leaving behind a trail of interviews and continued speculation, where does that leave podcasts?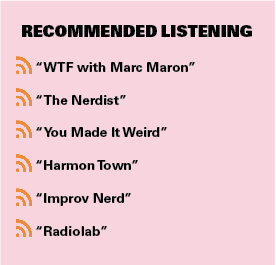 To be certain, podcasts aren't at all new. They stem from the early days of bloggers creating audio files, which were easily collected through RSS (Really Simple Syndication) feeds, terms that themselves might sound archaic to younger millennials. Even this serialized approach to storytelling dates back to old radio dramas.
While RSS initially made them accessible, new technology, creative storytelling and listeners who crave on-demand content has now shuttled podcasts into the mainstream, ushering in what Verge in late 2014 dubbed the "podcast age."
The decade-old media had a slow start, Vyverman said. For the casual listener, understanding subscriptions and managing multiple devices was initially tricky. Now, with iPhones pre-loaded with podcast apps and cars boasting Bluetooth, technology has caught up.
Ciesil said podcasting fits well with the consumers' expectation and embrace of time-shifted media, much like DVR or Hulu shifted television. Consumers crave control over when, where and how they consume media.
"More people want to listen to things as they go," Derrick Katzer, who teaches a podcasting course in the College of Computing and Digital Media, said. "It's all about digestible content, which is what a lot of new media is really about."
But "Serial," backed by the manpower and production prowess of NPR, might be the exception to the norm.
Along with fellow students Ian McCulloch and Alex Furlin, Ciesil began a Radio DePaul comedy show called "Binge Talking" in summer 2013, which transitioned to a podcast format the following winter.  While creating a captivating narrative and producing quality content isn't easy, sending audio into cyberspace is simple.
"One hundred bucks and you can buy a mic and good software to make it yourself," he said. These cheap production costs and ease of access strips away the need for advertisements — or even an audience — to keep the project afloat. And the market is quickly becoming crowded.
"One thing about podcasts is that there's hundreds, thousands and they're all so unique and niche-focused," Vyverman said. "Whether or not others can have that broad, mass cultural success that 'Serial' had, I doubt it."
If you're wondering if there's a podcast for a certain topic, the answer is likely yes. But besides the bizarre, there's also the oddly successful. Ciesil points to "The X-Files Files" and "The Serial Serial," each devoted to picking apart their respective shows. The medium has already become self-referential through "Start-Up," a series about developing an audio media company.
But Ciesil isn't sure this massive podcast overflow will flood itself anytime soon.
"I think it's a situation where more people will be able to do it to a smaller audience," he said. "Everyone will find their audience, and more people will have access to it."
The real challenge for podcasters is finding their audience, Vyverman said, or the audience finding the podcast. While it's too early to tell if "Serial" had a seismic impact, according to Edison Research, listenership was up 25 percent by spring 2014, though this does not account for the insurmountable number of them available to listen.
Though not every podcast will find its listenership, for Vyverman, "Serial" and podcast popularity has produced a tangible increase in interest among his students. Formerly a Mass Communications class, his course in podcasting is now classified as journalism, and out of 28 students enrolled this quarter, 21 are budding reporters.
"It has allowed (students) to think of podcasting the way that 'Serial' has shown it can be used: as a medium for storytelling," he said.
"Maybe this will be the turning point for podcasts," he said. "I think live radio will always be around, but I think ("Serial") might have been the jump-start that podcasts needed."