National briefs: Jan. 19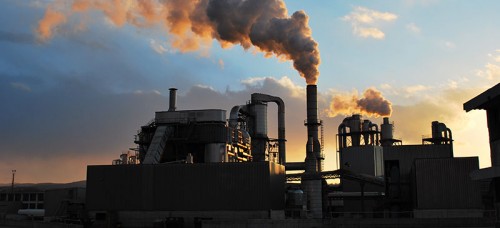 2014 found to be hottest year on record – Washington, DC
For the third time in a decade, the globe sizzled to the hottest year on record, federal scientists announced Friday.
Both the National Oceanic and Atmospheric Administration and NASA calculated that in 2014 the world had its hottest year in 135 years of record-keeping. Earlier, the Japanese weather agency and an independent group out of University of California Berkeley also measured 2014 as the hottest on record.
NOAA said 2014 averaged 58.24 degrees Fahrenheit, 1.24 degrees above the 20th-century average.
But NASA, which calculates temperatures slightly differently, put 2014's average temperature at 58.42 degrees Fahrenheit, which is 1.22 degrees above the average of the years 1951-1980.
Earth broke NOAA records set in 2010 and 2005. The last time the Earth set an annual NOAA record for cold was in 1911.
NOAA also said last month was the hottest December on record. Six months in 2014 set marks for heat. The last time Earth set a monthly cold record was in December 1916.
"The globe is warmer now than it has been in the last 100 years and more likely in at least 5,000 years," said climate scientist Jennifer Francis of Rutgers University, who wasn't part of either research team. "Any wisps of doubt that human activities are at fault are now gone with the wind."
Texas A&M University climate scientist Andrew Dessler and other experts said the latest statistics should end claims by non-scientists that warming has stopped. It didn't, as climate denial sites still touted claims that the world has not warmed in 18 years.
2014's heat was driven by record warmth in the world's oceans that didn't just break old marks: It shattered them. Record warmth spread across far eastern Russia, the western part of the United States, interior South America, much of Europe, northern Africa and parts of Australia. One of the few cooler spots was in the central and eastern United States.
"Every continent had some aspect of record high temperatures" in 2014, said Tom Karl, director of NOAA's National Climatic Data Center.
Nine of the 10 hottest years in NOAA global records have occurred since 2000. The odds of this happening at random are about 650 million to 1, according to University of South Carolina statistician John Grego. Two other statisticians confirmed his calculations.
Climate scientists say one of the most significant parts of 2014's record is that it happened during a year where there was no El Nino weather oscillation. During an El Nino, when a specific area of the central Pacific warms unusually and influences weather worldwide, global temperatures tend to spike. Previous records, especially in 1998, happened during El Nino years.
Every year in the 21st century has been in the top 20 warmest years on record, according to NOAA.
Temperatures have risen by about 1.6 degrees Fahrenheit since the mid-19th century and pre-industrial times, said Gavin Schmidt, director of NASA's Goddard Institute for Space Studies, where the space agency tracks warming temperatures.
Community college to offer fracking degree
A southeastern Illinois community college plans to offer a petroleum drilling technology degree program this fall that is aimed at preparing graduates for careers in hydraulic fracturing, or fracking.
Illinois signed off on long-awaited rules to govern the high-volume oil and gas drilling process within its borders last year, and Lincoln Trail College President Kathryn Harris said state officials have approved the school's petition to start offering the associate's degree.
"Fracking is coming to Illinois soon, and that will mean good jobs. This program will help people get skills they need to find jobs in the field," Harris said.
She told WTHI-TV that Lincoln Trail College offered oil education programs about 35 years ago but stopped doing so after enough qualified students graduated.
"The idea is that many of the people who are working in the oil fields right now are at retirement age because they were our students 30 years ago and they're ready to get out, so they need a new work force," Harris said.
The school said the new degree program will focus on horizontal fracking practices and will prepare students for jobs in planning, development and the operation of oil and natural gas extraction and processing facilities.
Lincoln Trail College is in Robinson in Crawford County about 40 miles south of Terre Haute, Indiana.