Replacing Jon Stewart: The future of comedic news in limbo
After nearly 16 years, Stewart is leaving "The Daily Show," sending the future of comedic news into limbo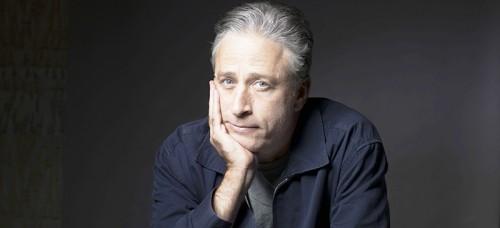 For comedy lovers and Fox News criticizers, "The Daily Show" host Jon Stewart has been one of the rare voices of reason amidst a corrupt news industry for nearly 16 years now. Alas, Stewart announced on-air Feb. 9 that he will be departing from the show by the end of the year — a declaration that caused immediate damage to Viacom, Comedy Central's  parent company.
According to the Inquisitr, "The company's NASDAQ value dropped 1.5 percent, resulting in a loss of a whopping $350 million." This sudden announcement has many questioning if Viacom and the golden era of "fake news" can survive in Stewart's absence. 
Although there is not an official date set for Stewart's last night behind "The Daily Show" desk, speculations on who will takeover the coveted host spot has already arisen. "The Daily Show" has made many of its correspondents into stars of their own; Stephen Colbert's 9-year run as host of "The Colbert Report" was easily the closest counterpart to "The Daily Show" and John Oliver went off to create and host "Last Week Tonight," an extremely popular HBO series.
But with Colbert leaving Comedy Central to fill David Lettermen's shoes at "The Late Show," HBO extending Oliver's contract for "Last Week Tonight" through 2017 and "Daily Show" Senior Black Correspondent Larry Wilmore's "The Late Show" just beginning to find its own voice, it is clear that the search for Stewart's replacement will not be an easy one.
Hopefully, Viacom will remember that the next person to fill Stewart's spot in the host seat need not be another white, straight male. It would be monumental for a job as influential and important as "The Daily Show" host to be bestowed upon a person who represents those whose voices are often silenced. Danny Farber, DePaul sophomore, agreed that "The Daily Show" should take a different approach in finding a new host. "I think it should be a woman," Farber said.
Liz Winstead, co-creator of "The Daily Show," agreed that the show should use this opportunity to move forward instead of hanging on to the past. "The show is important because it really does use humor and speak truth to power, so I don't think keeping the format is as important as making sure you stay as this relevant response to what's happening in the news and how the media is dealing with it," Winstead said.
Finding a replacement with the same influential voice and brilliant mind as Stewart will be no easy feat. Viacom has plenty riding on ensuring "The Daily Show" will continue to be the cultural phenomenon it has been for the past 15 years under Stewart's direction. But by replacing him with a host who gives a voice to the millions of young people frustrated by the corruption in American politics and media — a host able to bring light to injustices in the world all the while causing audiences and viewers around the world to peel over in laughter — Viacom can rest assured that fans of "The Daily Show" will continue     tuning in.
"People forget that Jon Stewart himself was a replacement for Craig Kilborn in the '90s. There will be another host and the show will go on, though the lights might not be as bright nor the laughs as loud,"       Farber said.