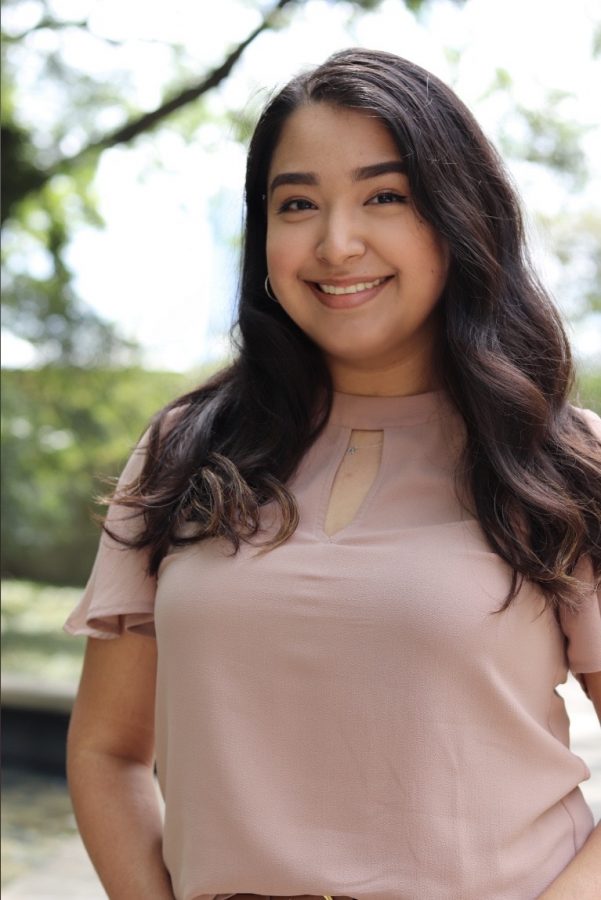 Izabella is the opinions editor for La DePaulia. She is an undergrad majoring in journalism with a minor in Latin American and Latino Studies. When she's not looking up the latest chisme, you can find her polishing off her healing crystals or baking for friends and family.
Contact Information:
Email Izabella at opinionesladepaulia@depauliaonline.com.
Izabella Grimaldo, La DePaulia Opinions Editor
Nov 09, 2020

OPINIÓN: La brujería y santería son elementos de la historia latina desde hace años, no algo "nuevo"

(Story)

Oct 05, 2020

OPINIÓN: La posición de ser "portero" en la comunidad latinx es problemática

(Story)

Sep 20, 2020

'Vintage Latinas' crea espacio para celebrar y narrar luchas de mujeres de color

(Story)

Sep 17, 2020

OPINIÓN: Con más de 32 millones latinos registrados, la falta de un moderador latino en los debates presidenciales es hiriente

(Story)

Sep 11, 2020

Así es cómo algunos países latinoamericanos beben café

(Story)

Jun 05, 2020

OPINIÓN: El feminismo es una idea universal que debe ser reconocida y discutida

(Story)

May 15, 2020

OPINIÓN: Los besos y abrazos que caracterizan la cultura latina están perjudicadas por la pandemia

(Story)

Apr 23, 2020

OPINIÓN: El voto latino puede ser la clave para mejorar el país después del virus

(Story)

Apr 15, 2020

OPINIÓN: No se les olvide agradecer a los trabajadores esenciales durante esta crisis

(Story)

Apr 14, 2020

OPINIÓN: La comunidad latina es una de las comunidades más vulnerables al COVID-19

(Story)

Mar 31, 2020

OPINIÓN: México merece aporte federal para combatir la pandemia del coronavirus

(Story)

Mar 13, 2020

OPINIÓN: El perfil racial es parte de un sistema depredador que afecta el progreso de la comunidad latina

(Story)

Mar 04, 2020

OPINIÓN: La romantización del estilo de vida de narco afecta la imagen de latinos más de lo que piensan

(Story)

Feb 25, 2020

OPINIÓN: Creciendo como latinoamericano, siempre enfrentaremos la lucha de ser "ni de aqui, ni de allá"

(Story)

Feb 21, 2020

OPINIÓN: La colaboración JbalvinxJordan es un paso adelante para la cultura latina

(Story)

Feb 01, 2020

OPINIÓN: La presentación de Shakira y Jennifer López en el Super Bowl perjudica a la comunidad Afro-latinx

(Story)

Jan 20, 2020

OPINIÓN : Es tiempo de que la comunidad Latinx tenga la representación política necesaria

(Story)

Jan 12, 2020

OPINIÓN: La Nueva Colección de Becky G es Un Insulto a la Cultura Chola

(Story)