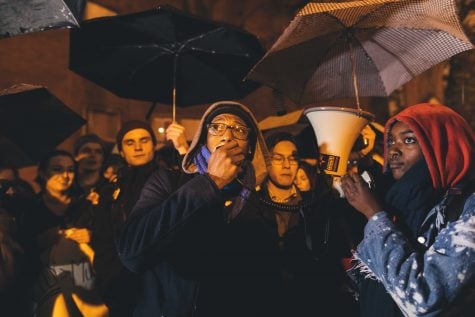 Timothy Duke, Assistant News Editor

November 2, 2017

Filed under Campus News, News
In the pouring, freezing rain on Wednesday evening, students protested Libertarian speaker Charles Murray's appearance at DePaul. College Republicans hosted the event inside of Cortelyou Commons with Chicago police, Public Safety and a privately contracted company providing security. Protesters first h...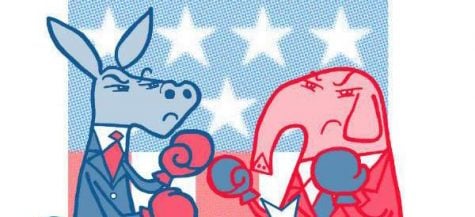 October 29, 2014

Filed under Campus News, News
The DePaul College Democrats and the DePaul College Republicans went head-to-head Tuesday night discussing the hot topics of this election cycle before Americans head to the polls Tuesday, Nov. 4. Read More &raquo...