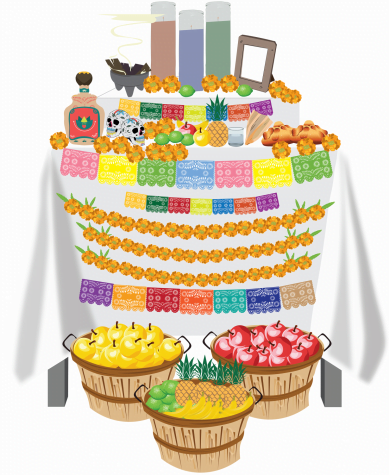 Ebony Ellis, Contributing Writer

November 12, 2019
When walking into the Student Center on DePaul's Lincoln Park campus, the last thing one would expect to see are pictures of people who have died. These pictures are surrounded by colorful skulls, flowers and fruit, showing that honoring loved ones is not always a sad affair.  Día de los Muerto...
Damita Menezes, Contributing Writer

October 22, 2018
Mexican Catholics are not alone believing that souls return to Earth on Nov. 2 each year to rejoin their families. Indian Catholics also observe the tradition and make special meals for their version of All Souls' Day, or The Day of the Dead. The celebration combines Catholic and Mexica...