Lacey Latch, Arts & Life Editor

January 14, 2019
On Dec. 11, President Donald Trump stated that he "would be proud" to shutdown the government in the name of border security, namely over funding for a border wall. One month later, Trump seems to have accomplished yet another feat in which he can be proud: forcing hard-working federal employees to ...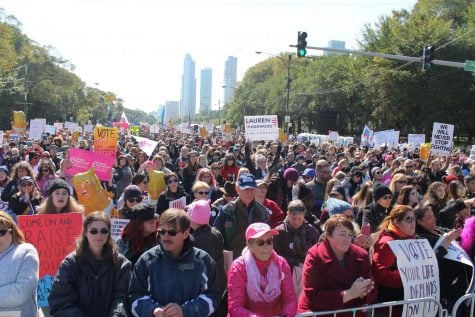 Xavier Ortega, Photo Editor

October 15, 2018
Women's March Chicago returned to Grant Park for another rally and march on Saturday. The march comes just weeks before midterm elections, so organizers are focusing on encouraging people to vote. "As the assault on both women's rights and democracy continues in this country, women and allies are...