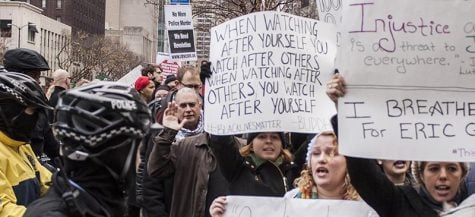 January 11, 2015

Filed under Nation & World
The nation looked on as the indictment decisions for the police officers responsible in the deaths of African-Americans Mike Brown and Eric Gardner came out on Nov. 24 and Dec. 3. Read More &raquo...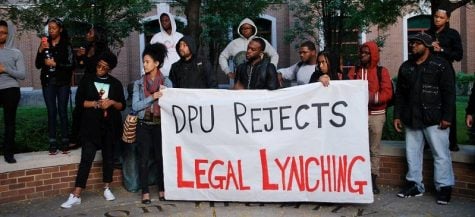 October 2, 2014

Filed under Campus News, News
[slideshow_deploy id='4126'] Dozens of students marched in Lincoln Park on Wednesday to protest police-instigated violence against young black men. The demonstration, organized by student leaders from several DePaul social justice groups, began at 5 p.m. in the Student Center, and lasted for an...