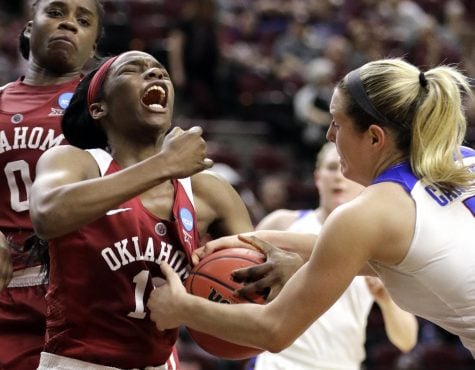 Andrew Hattersley, Asst. Sports Editor

March 16, 2018

Filed under Basketball, Sports, Women's Sports
The name of the game in March is win and advance and that's exactly what No. 23 DePaul (27-7) did with a 90-79 win over Oklahoma to advance to the second round of the NCAA Tournament in College Station, Texas Friday afternoon. DePaul will face fourth seeded Texas A&M who beat Drake 89-76 ...
March 16, 2015

Filed under Basketball, Sports, Women's Sports
No. 9 DePaul women's basketball will mark their 13th straight NCAA tournament appearance Friday when they play No. 8 Minnesota in the Round of 64, with a chance for a rematch with No. 1 Notre Dame in the Round of 32. With their place in the NCAA tournament locked up with a Big East tournament win,...