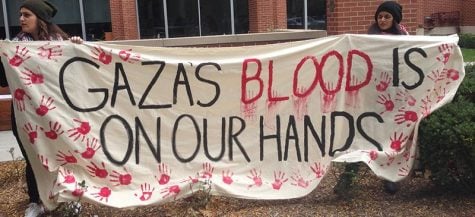 September 30, 2014

Filed under Campus News, News
 (Amanda Crane/The DePaulia) A 10-minute protest was held outside the Arts and Letters building Tuesday from multiple student groups, calling for DePaul to divest in multinational corporations and for the violence to stop in Gaza against Palestinians. Read More &raquo...
July 16, 2014

Filed under Nation & World
Egypt remains at the forefront of mediating a Palestinian-Israeli ceasefire after the first ceasefire attempt was officially rejected by Hamas leaders today. According to a press release by the Israeli Defense Ministry, the Israeli government ceased fire at 9 a.m. Tuesday, and in the span of six hours, 50 rockets we...