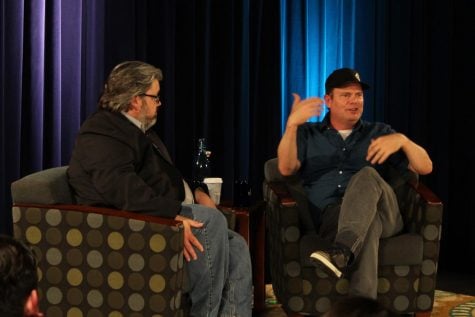 Yazmin Dominguez, Online Editor

May 18, 2018
As part of the College of Computing and Digital Media's Visiting Artists Series (VAS), actor Rainn Wilson spoke with screenwriting professor and moderator Chris Parrish in front of a packed auditorium on Thursday afternoon. "I've been a huge fan of Rainn for a long time. I absolutely love 'The Off...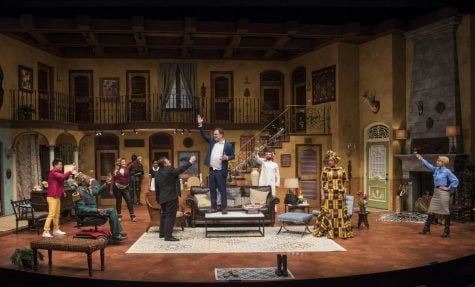 Zoey Barnes, Focus Editor

April 23, 2018
A recent DePaul graduate walks on stage in front of a completely filled audience, before fluffing pillows on a brown, leather couch center stage and spreading assorted African flora around the room. Not long after, Rainn Wilson, known for his role as Dwight in "The Office," follows her. Clad in ...