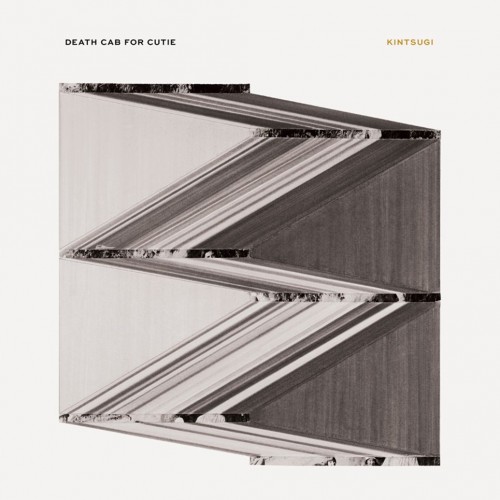 It's been nearly four years since Death Cab For Cutie's last release, the all-around disappointing "Codes and Keys." To say a lot has happened to the band since then is an understatement — most notably the divorce of Ben Gibbard and Zooey Deschanel and the departure of Chris Walla from the band after nearly 20 years. It's time for a new chapter for Death Cab for Cutie.
"Kintsugi," released Tuesday, feels old and new in all of the best ways. It's a return to form after "Codes and Keys," and in many ways feels like the natural follow-up to 2008's "Narrow Stairs."
The album begins with "No Room in Frame," a pulsing, building track that's become so synonymous with Death Cab's sound, much of which can be attribute to Chris Walla. Walla worked on "Kintsugi" as his final duties as a band member, but he will be absent from the upcoming tour, which makes a stop in Chicago April 30 and May 1.
"Black Sun," the the second album on the album and first single released has a darker feel and certainly reflects the heartache of Gibbard with the chorus repeating "How could something so fair be so cruel." One should never wish heartbreak and misery on an artist, but I would be lying if I didn't say I was excited when Gibbard and Deschanel got divorced. But the record isn't overwhelmed with that sentiment: there's an air of healing and future thinking. It's grown up Death Cab for Cutie.
The band is firmly planted in their sound, albums at this point are not meant for vast experimentation, and that's OK. At only 45 minutes, "Kintsugi" moves quickly and familiarly.
"Everything's A Ceiling" plays with an '80s-like synth beat, but later builds to the familiar guitar riffs of Walla, while "Good Help (Is So Hard To Find) is Gibbard's way of getting a little tongue-in-cheek with his writing ("You'll never have to hear the word no/If you keep all your friends on the payroll").
As a whole, the album works really well, but there's no immediate standout track. "No Room In Frame" will certainly make it into my regular rotation, and "You've Haunted Me All My Life" is the quintessential "Listen to this Death Cab song when you're feeling sad" song, but there's nothing that jumps out immediately.
If you're a tried-and-true Death Cab fan, "Kintsugi" will not disappoint. If you're looking for a new sound from the band — which you probably aren't at this point in their career — you'll be pleasantly satisfied. It's not their best album of all time, but it's another solid addition to an impressive discography.