St. Vincent DeJamz: Best new releases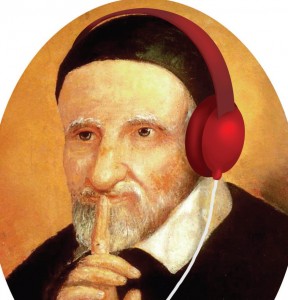 If you were deep into a Netflix bender or somewhere far warmer than Chicago, you might have missed the fact that March was filled with pleasant music surprises. I'm not just talking about the halfway decent Lollapalooza lineup but a steady stream of sudden releases and outstanding albums.
There was also huge news: Earl Sweatshirt's label messed up his release, Zayn left One Direction, Death Grips announced a world tour, and a handful of big name artists banded together to launch an expensive streaming platform no one asked for.
In case you missed it, here is some of the best music released in the past few weeks.
1. Kendrick Lamar — "i"
A proclamation of self-love, "i" is the climax of Kendrick Lamar's great new album, "To Pimp a Butterfly." It is one of the album's last tracks, marking a turning point after Lamar confronts his demons and past. Here, the live version of the grungier live version of the track is used, causing it to sound less like a hit single and blending it better with the amazing storytelling.
2. Earl Sweatshirt ­— "Grief"
"I Don't Like S—, I Don't Go Outside" should have been a surprise, Earl Sweatshirt told NPR in an interview. Instead, after dropping "Grief" and in mid-March, Columbia announced that the album would be coming a week later. The move dialed down the hype surrounding the Odd Future veteran's follow up to 2013's "Doris," but "I Don't Like S—" is an album worthy of praise. Odd Future found fame in antics and hype, but Earl instead crafts dark and brutally honest stories.
3. Courtney Barnett — "Pedestrian at Best"
Australian songwriter Courtney Barnett began brewing buzz stateside after a few EPs and a handful of strong industry performances. She's a witty storyteller in the same vein as Parquet Courts, who rambles about everyday events, like a wannabe elevator operator standing on a rooftop: "I like to imagine I'm playing SimCity / All the people look like ants from up here." It's this mesh of lyrical prowess, jangly riffs and a punkish spirit that makes her irresistible.
4. Sufjan Stevens — "Fourth of July"
Sufjan is known for extended metaphors, biblical references and concept albums, but in its honesty, "Carrie and Lowel" might be his most poignant. It details his strained relationship with his mother, and dealing with her death and his own depression.
5. Death Grips — "I Break Mirrors With My Face in the United States"
If you haven't been following the Death Grips saga over the past two years, here's a quick recap: they ditched a few concerts, canceled a tour, "broke up" with a note and then continued to release music. To put it lightly, Death Grips have an uneasy relationship with their fans. "Jenny Death" is the second half of "The Powers That B." While the first half was disappointingly tame, the crazed and glitchy "Jenny Death" is a return to their ruthless form. Death Grips since announced a tour, and fingers crossed they show up this time.