Top shops in Chicago to visit on Record Store Day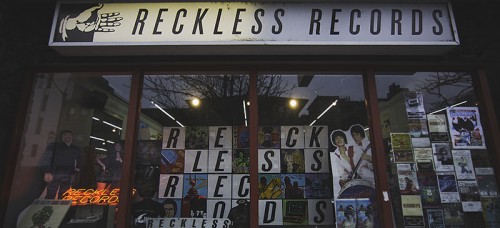 Since its inception on April 19, 2008, Record Store Day has been a staple for record collectors and independent record stores alike. Throughout its past seven years, occurring on the third Saturday of April, Record Store Day has strived to "celebrate and spread the word about the unique culture surrounding nearly 1,400 independently owned record stores in the U.S. and thousands of similar stores internationally."
Record Store Day boasts many astounding accomplishments, including nearly 3,000 participating stores this year in every continent except Antarctica, over 400 releases available this year, a 2008 kick off by Metallica and even having Dave Grohl as the official 2015 Record Store Day ambassador, a feat in itself.
Not only does Record Store Day have an impressive resume, it also helps promote independent record stores that often get lost in the shuffle between big corporations. Proudly promoted on their website, "We're dealing with real, live, physical, indie record stores — not online retailers or corporate behemoths."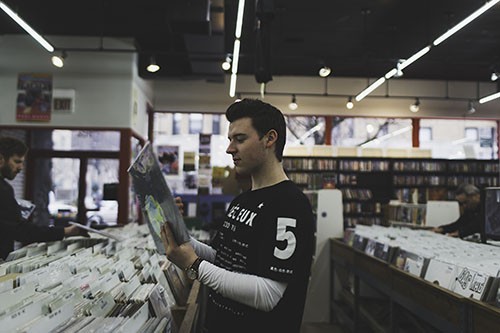 Here are some Record Store Day events throughout the city:
Saki Records
3716 W. Fullerton Ave., Opens at 9 a.m.
With store hours from 9 a.m. to 8 p.m., Saki has numerous events lined up for Record Store Day. Saki will be having an in-store marathon of live music, which will run from 1 p.m. to 6 p.m. and features bands like Cheap Girls, Advance Base and Supreme Nothing. saki will also have Dark Matter coffee in the morning, a Rob Karlic Photography photo booth and will be hosting a Record Store Day afterparty at The Burlington from 10 p.m. to 3 a.m., featuring Saki Soundsystem DJs.
KSTARKE Records
1109 N. Western Ave., Opens at 10 a.m.
KSTARKE Records will be having back-to-back vinyl DJs in-store from open until close, 10 a.m. to 9 p.m., along with food and drinks.
Reckless Records
Multiple locations in Lakeview, Wicker Park and The Loop, Opens at 10 a.m.
Reckless Records' brand new Wicker Park location will feature performances by Sea & Cake, DJ Clent and a Robert Trujillo of Metallica. The Lakeview store will feature Lasers and Fast and Sh—, Local H, and Ne-Hi while the Loop store will have a performance by Tim Kinsella.
Dave's Records
2604 N. Clark St., Opens at 11 a.m.
Dave's Records takes "record store" to the next level, being one of the few vinyl-only record stores in Chicago. Dave's Records will have some to-be-announced in-store performances on Record Store Day as well as some giveaways. The list of RSD releases that Dave's receives in stock will be posted that Friday night, which is the case with most other record stores. Owner Dave said he is looking forward to The White Stripes' first commercial vinyl release of "Get Behind Me Satan." "That record is what really got Jack White into pressing specialty vinyl like Lazaretto and what started Third Man Records," he said. "It was supposed to come out a while ago but never did."
Bric-A-Brac Records
3156 W. Diversey Ave., Opens at 8 a.m.
The records, tapes and collectables shop is a cute, bright and kitchy alternative to larger record shops. Bric-A-Brac's Record Store Day in-store bands begin at 1 p.m. featuring Tweens, Proud Parents, Son of a Gun, Daymaker, Gentleman John Battles and Ultrahazard. The festivities will also expand to the restaurant and bar next door, which will feature food and drink specials, and vendors will be selling their goods beginning at 2 p.m.
Here is a map of all participating record stores in Chicago.