Six films to see this spring
Hang on for a minute...we're trying to find some more stories you might like.
From primates to poltergeists, here are some of the best movies coming out this season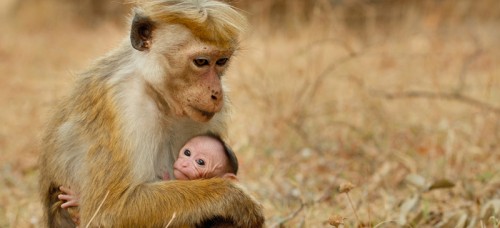 1. "Monkey Kingdom"
April 17
Earth Day is coming up, so it's only fitting to include the predestined masterpiece documentary "Monkey Kingdom." Okay, so it probably won't be a masterpiece, but I can bet it's a lot better than those education films at Lincoln Park Zoo.  Disneynature has provided some quality documentaries in the past and "Monkey Kingdom" is bound to stand tall with them.  "Monkey Kingdom" follows the life of Maya, a mothering monkey, in search for a new home after hers is raided by a fellow monkey tribe.  Tell me that doesn't sound thrilling.
2."True Story"
April 17
Jonah Hill and James Franco star in what's surprisingly not a comedy, but a very serious thriller based on the crimes of Christian Longo, a wanted fugitive convicted of murdering his wife and children in the early 2000s.  Franco stars as the incarcerated Longo, who contacts New York Times writer Michael Finkel (Jonah Hill) to write a memoir about his crimes.  While both Franco and Hill have proven their capability of handling serious roles, "True Story" might offer their darkest roles to date.
3."Avengers: Age of Ultron"
May 1
Director Joss Whedon's sequel to the 2012 movie brings iconic Marvel characters, like Captain America (Chris Evans) and Iron Man (Robert Downey Jr.) together to fight Ultron (James Spader), a robot who wants to end mankind. Ultron was originally created to help police the world so the heroes wouldn't have to, but starts to develop a mind of his own. He starts to believe the world's greatest problem is the people who inhabit and vows to rid its inhabitants. In the cinema age dominated by superhero movies, this one should be an exciting add on to a franchise that smashed the box office.
4. "Mad Max"
May 15
You might not know about the Mad Max franchise, given the last one to come out was in 1985, but I promise you they're worth a watch.  George Miller returns to this post-apocalyptic universe with a whole new cast and set of tools to play with. Tom Hardy replaces Mel Gibson as Max, a wanderer, or "road warrior," who seems to always find himself in a troubling chase with some crazies.  This film looks like a 90-minute energetic action scene, and that's how it should be, because these films are mad fun.
5."Pitch Perfect 2"
May 15
Actress Elizabeth Banks directs her biggest movie yet, carrying on the original film directed by Jason Moore. What's different? Everything. The Barden Bellas, who are now graduating college seniors, take on their last big singing compeition but now it's international. They enter a competition in which no American team has won while contemplating what are they're going to do after graduation. The first movie took many by surprise, with a grossing $113 million worldwide at the box office, but look for this one to be another hit. Music, pretty girls and Fat Amy (Rebel Wilson) should be a successful combination.
5."Poltergeist"
May 22
Directed from the horrific mind of Gil Kenan, Poltergiest is a remake of the 1982 film. In this film, married couple Eric (Sam Rockwell) and Amy Bowen's youngest daughter Madison gets abducted by spirits. The Bowens must ban together to get her back, but the evil beings from beyond make the situation a nightmare. The movie should be terrifying, as there will be reminisces of the old film, but it should also be successful because of its appeal to a wide age demographic.