St. Vincent DeJamz: Past Lollapalooza favorites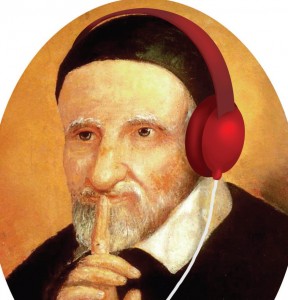 Lollapalooza's lineup came out a few weeks ago, but I've likely already spent my last year traversing Grant Park for a while — it's not entirely the cost or the lineup so often complained about.
I first attended at 17 back in 2010, and like many, it was my first festival. I remember the sensory overload: the heat, the mass of people and the skyline looming over everything. I've attended in some capacity every year since, each time with entirely different friends and last year alone to cover it.
But maybe I'm a bit too old, young or cynical, but Lollapalooza doesn't belong to me anymore. I've been that starry-eyed suburban kid, and Lollapalooza is still a rite of passage for many, albeit now a pricey one.
Here are some of my favorite sets of Lollapalooza's past.
1. The XX — "VCR" (2010)
Being a festival newbie, I decided to wear jeans on my first day. Big mistake. The XX played a midday set at the concrete pavillion, and their bass blasted as the sun beat down.
2. Arctic Monkeys ­— "Brianstorm" (2011)
Thanks to a downpour, the Arctic Monkeys took the stage 20 minutes late as the crowd was reduced to a helpless and sopping wet mess. Call me crazy, but shivering with discomfort made "Brianstorm" and "This House is a Circus" all the more intense and fun.
3. The Shins — "Australia" (2012)
If I were to point to a year proving that Lollapalooza's lineup has downgraded in recent years, it would be 2012. On just this Friday alone, I saw the then largely unknown War on Drugs and Tame Impala. As the sun set, my college friends I made last year sat in a circle and watched The Shins in a moment that can be described as nothing less than magical.
4. Jack White — "Blunderbuss" (2012)
In a classic case of festival conflict, Justice and Jack White were both booked as headliners on opposite sides of Grant Park. Halfway through the former's set, my roommate and I ran off to White's set with a final burst of energy to close out a weekend plagued with torrential downpours (remember the great Lollapalooza rain-out?) that still turned out to be one of my favorite experiences.
5. Vampire Weekend — "Oxford Comma" (2013)
After "Modern Vampires of the City," Vampire Weekend found mainstream success and every teenage indie girl began crushing on Ezra Koenig. Still, this gave them the ability to showcase their consistantly great performance ona main stage.
6. Cut Copy — "Hearts on Fire" (2014)
There's a point in every festival where I end up running toward a set. Last year — probably looking foolish being alone with a press wristband — I dashed to Cut Copy's set. Yes, I missed out on the second half of Outcast, but the combination of being too short and too closed in, made the prospect of being front row for Cut Copy too good to miss.