St. Vincent DeJamz: Most awful graduation songs possible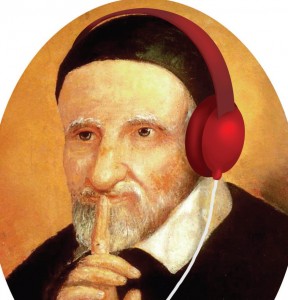 At The DePaulia office, most of our fights between staff members revolve around the music being played. It's not my fault my taste in music is flawless and managing editor Matt Paras' music sucks. This lead to monthly staff playlists, where we all add songs to listen to on Spotify for the month.
With graduation approaching (yikes), I hijacked the May playlist and added the most awful graduation songs possible. Use this for all your graduation-related events this year, no need to thank me.
1. Vitamin C  — "Friends Forever (Graduation)"
I mean, come on, no self-respecting graduation playlist can even call itself that without this jam. When I was in sixth grade, because I thought my life was over when my bffs wouldn't be in my class the next year, I put the lyrics all over my AIM profile. I guess we'll never know if little brainy Bobby became the stockbroker man or if Heather found a job that didn't interfere with her tan.
2. Goodbye to You – Michelle Branch
Yeah, sure, whatever, this song is about a breakup, but very applicable to your breakup with school forever. Michelle Branch's voice is kind of awful, but that doesn't stop me from singing along always.
3. Lee Ann Womack — "I Hope You Dance"
This is when you just completely set fire to the playlist and ruin any event you're at. No one likes country music, including the people who say they like country music. I watch "Nashville" so I'm basically a country music expert. This song is melodramatic and awful. Perfect.
4. Jay Z and Mr. Hudson — "Young Forever"
This album was released during my senior year of high school, so clearly I would blast this song from my 2004 Saturn Ion and drive around the mean streets of Crystal Lake, Illinois and think about how my life was moving on. It's the worst possible iteration of "Forever Young" and a Jay-Z song.
5. Eve 6 — "Here's to the Night"
Probably the best song on this playlist, but I've set a really low bar. This also leads to the '90s-early '00s melodrama section of the playlist, including jams such as "Closing Time," "Bittersweet Symphony," "Times like These" and "Save Tonight." Eve 6 just gets it in this song, because you know, tomorrow really is going to come too soon.
6. "Pomp and Circumstance (Filter House version)"
This song was gifted to me through a magical Spotify search for graduation songs, and it can never disappoint. You have to listen to this song over and over (and over) again at graduation, why not put a sick beat behind it?
About the Contributor
Courtney Jacquin, Editor in Chief
Courtney was editor in chief in 2014-2015. Before that Courtney was the Managing Editor and Arts & Life Editor. You can follow her on twitter @courtneyjacquin