You're here for who? Bands to check out at Chicago music festivals
We did the homework so you don't have to. Check back each week for the scoop on bands you can't miss at Pitchfork, Lollapalooza, North Coast and Riot Fest this year.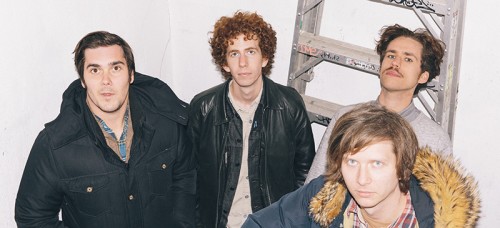 Parquet Courts
Parquet Courts is a more mature, relatable and overall polished band than any of the other acts they're often compared to — think Chicago's The Orwells and pretty much any Burger Record band you can think of.
Despite having barely any presence online — other than a Facebook and then a very odd, primitive WordPress — the ambiguity doesn't stop them from getting attention. The band, which likes to remain as cryptic as possible, went as far to release the album "Content Nausea" under Parkay Quarts instead of their usual moniker. With relentless tour dates, eccentric charm — they were offering free shows for life if you got a Parquet Courts tattoo — and a unique, punk influenced indie rock vibe that sounds kind of like a drone version of Talking Heads, Parquet Courts is becoming a household name for any rock fan.
Singing about being stoned and unsuccessful in finding a way to curb munchies, the hindrances of being online and advancing technology, as well as thoughts dripping from the ceiling, Parquet Courts is successful in describing moments in words. Every song seems to be relatable in one way or another, uniting expressively accurate, almost monotone lyrics with steady punk rhythms and lightly scuzzy guitar.
If you weren't lucky enough to grab a three-day pass to Pitchfork, they're officially sold out, so make sure you pick up a day pass to see them on Saturday.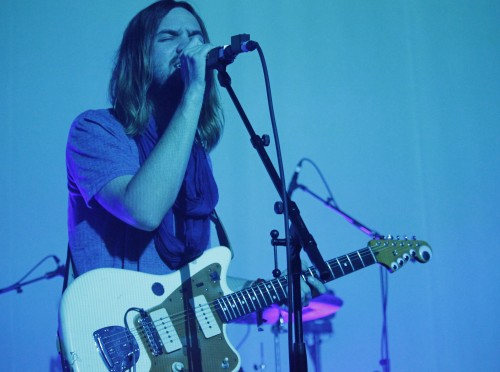 Tame Impala
If you want to see one of the greatest modern psych rock bands active right now — or missed their completely sold out show at the Riviera Theater last week — you're in luck.
Tame Impala, the Australian-based brain child of Kevin Parker, is playing Lollapalooza this year. Beginning with home recorded tracks put up on MySpace (talk about a throwback), the duo caught the attention of multiple labels, finally deciding to sign with Modular in 2008. With two studio recorded albums, Tame Impala quickly gained credibility internationally with their 2010 album "Innerspeaker" and went up from there with their wildly popular album "Lonerism." Music based on fuzzy, late '60s rock and classic psychedelic beats and synths never sounded so good.
There's much anticipation for Tame Impala's new album due to be released on July 17 of this year. Three singles, "Let It Happens," "'Cause I'm a Man" and "Disciples" have already been put out, suggesting a more electronic influenced album than the one before. Check them out on Saturday if you were quick enough to get a Lollapalooza ticket.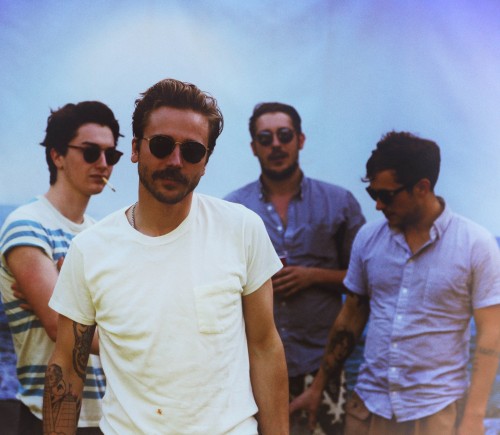 Portugal. The Man
When a person thinks of Alaska, they probably think of stereotypical Eskimos and the harsh, challenging wilderness, not an indie rock band. Portugal. The Man, which has a slot at North Coast Music Festival in Union Park this year, met in Wasilla, Alaska, the sixth largest city in the state, even though there's only a population of around 8,000.
The band, which has played sold out shows around the country and the world, consistently puts on a captivating experience. A combination of John Gourney's soft, bubbly, high pitched voice, effervescent, vibrant lights, satanic drawings and circa 2000 indie outfits (think white tees, gold chains and burnt orange blazers) should draw plenty of attention to their set.
Portugal. The Man did an excellent job of transforming with each album until the group found their distinct sound, with influences from hip-hop, rock and indie pop. The group is complemented by peculiar, dark images created by Gourley himself, suggesting that Portugal. The Man's music is an entity in itself.
Portugal. The Man is also releasing a new album with help from Beastie Boys founding member, Mike D. Although the release date is unclear, people can only hope to hear some of their new material at North Coast.