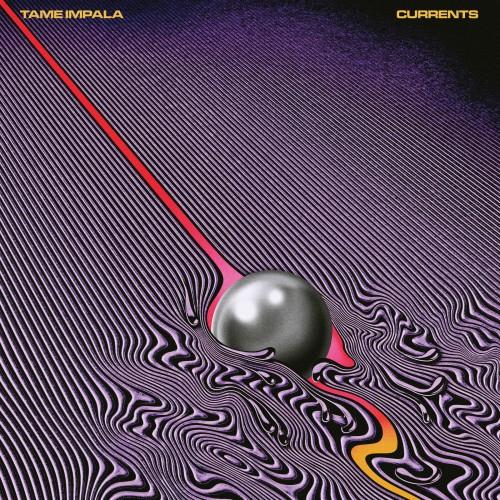 Kevin Parker is changing – and he isn't afraid to tell you. If the track titles on "Currents"  – like "Let it Happen," "Past Life" and even "Yes, I'm Changing" – aren't enough of a hint, the previously released singles might have been. They didn't pick up where 2012's "Lonerism" left off, with thumping radio- and stadium-friendly rock jams like "Enders Toi" and the popular "Elephant." And while slightly more reserved, they didn't revert back to the kaleidoscopic psychedelia of "Innerspeaker."
Instead, singles like "'Cause I'm a Man" and "Eventually" had soul and a quiet, hip-waggling sultriness. It's a shift almost reminiscent of Alex Turner's jump from "Humbug" to "Suck it and See" and "AM;" from uncertainty to slick confidence. But unlike the Arctic Monkeys, Tame Impala slide into this new territory swiftly and naturally. "Currents" is unlike anything heard from Parker before, but it isn't change for the sake of change, nor is it a phase. Instead, it's a showcase and culmination of Parker's aptitude as a fuzzy psych rocker, composer and producer, all rolled into one great album.
Parker's confidence doesn't manifest in flamboyant showiness, though. There's no "Elephant" in the room this time around, and it's largely a synthier mix than both of Tame Impala's major releases. Instead "Currents" is about the subtle brilliance and groove. There's the sleek, twirling bassline backing Parker's falsetto on "The Less I Know The Better," and the untraceable retro mood and jingle hooks of "Disciples," which sounds like it could have been co-produced by Toro Y Moi (on his best days) or even Ariel Pink (hold the tongue-in-cheek crudeness).
"Eventually," "Let it Happen" and "Moment" meet the quota for Tame Impala's heavier side, albeit within the strange universe of "Currents." While they're the most destined for mainstream favoritism – because, let's be clear, Parker isn't the same lo-fi experimental kid in his bedroom as he was in 2009 – they're more apt for blissful solitary listening than being pushed through alt rock airwaves. "Let it Happen" opens the album with a tightly wound six-minute jam that pounds, descends, expands and springs with dizzying production slights of hand. Along with "Eventually," it exudes all of Parker's abilities.
Do all of these tricks pay off? No, there's some forgettable moments. Make no mistake: this isn't an album of growing pains, but Kevin Parker finally demonstrating the extent of his compositional prowess. Tame Impala has changed, and so has Parker. "Currents" doesn't just outstandingly demonstrate an evolution. It's what Parker has always been meant to be.