DePaul dean Gerald Koocher implicated in torture report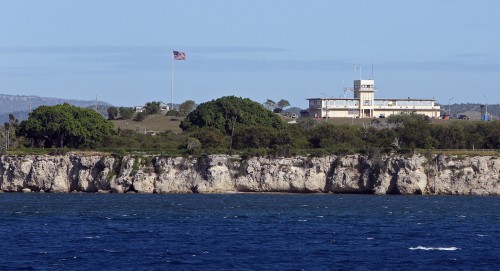 A DePaul dean is featured prominently in a report alleging that the American Psychological Association colluded with the U.S. government to create loose ethical guidelines that would not constrain the Pentagon in its post-9/11 interrogation methods.
Gerald Koocher, dean of the College of Science and Health, was an APA board member and briefly served as president of the organization during part of the time in question, between roughly 2005 and 2007. According to the 543-page report, released in July after a six month investigation led by former Chicago Inspector General David Hoffman, Koocher and other high ranking APA officials collaborated with the Department of Defense (DoD) to create an APA task force that would essentially rubber stamp existing government policies on the ethical boundaries of interrogation.
The Hoffman report did not find any evidence that the APA knew about the enhanced interrogation methods that were tantamount to torture, but suggested that the top officials in the organization "had strong reasons to suspect that abusive interrogations had occurred."
Koocher and Ronald F. Levant, another former APA president, issued a six page joint-rebuttal in July criticizing the "unfounded conclusions" that were arrived at by Hoffman.
Despite declining all press inquiries after that initial statement, Koocher, who was appointed dean in July of 2013, agreed to talk exclusively with the DePaulia via email on the findings of the report and his alleged involvement in the situation.
Koocher, while not as involved in the activities detailed as others, is featured throughout the report with his name showing up more than 200 times.
While some have expressed outrage at the findings that implicate Koocher, the university was more measured in its response, saying that "while DePaul has no firsthand knowledge of the matter,  Dr. Koocher's published statements are thoughtful and worth reading in their entirety."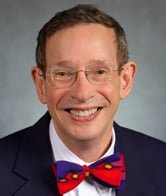 Koocher expressed regret on certain points made by Hoffman, but said that "some of the conclusions go beyond objective facts."
"In retrospect, APA should not have accepted invitations to consult at an organizational level with security agencies until we had a clear and transparent picture of the nature and extent of the issues," Koocher said in an email.
But he did not agree with the overarching narrative that the APA colluded with the U.S. government.
"The idea that anyone at APA envisioned any connection between helping the DoD and federal grant funding for psychology research nationally is ludicrous," Koocher said.
According to the Hoffman report, the Presidential Task Force on Psychological Ethics and National Security (PENS) had three main motives in crafting guidelines that essentially reinforced the government's narrow definition of torture.
Principally, it was to curry favor with the Department of Defense due to  "the very substantial benefits that DoD had conferred and continued to confer on psychology as a profession." In addition, DoD was in the midst of developing a policy that "would determine whether and how deeply psychologists could remain involved in intelligence activities."
Two secondary motives cited by Hoffman were the APA's desire to implement a public relations strategy that would make the organization appear "as very engaged in the issue and very concerned about ethical issues" of torture and also the APA's wish to not deter military and operational psychologists, but to encourage growth in that area.
Despite following what was considered standard APA protocol in the selection process for the nine-member committee, PENS ended up with a 6-3 slant with DoD officials outnumbering non-government officials. And the report goes on to state that Koocher, one of two board liaisons to the committee, "took aggressive and vocal positions against the three non-DoD members: thus, the split was effectively 7-3 while Koocher was at the meeting."
[box]Key conclusions of the Hoffman report[/box]
Koocher admitted in an interview with Hoffman that he acted as an enforcer for the group, seeking to keep them on track. Non-DoD members sought to expand the scope of the task force to look at guidelines based in international law, something Koocher reportedly called a "distraction".
"The Hoffman report accurately portrays my position on those issues," Koocher said. "I had a strong task orientation and understood that the group had been funded and authorized for only a single in-person, three-day meeting.  Apart from funding, I also understood that APA was not set up to conduct a wide ranging investigation and could not subpoena or likely gain access to classified materials needed to answer questions meaningfully."
Looking back, however, Koocher acknowledged the mistake in the composition of the task force and it's scope.
"The voices opposing the PENS report were more valid than I appreciated in 2005-2007," Koocher said. "Having more voices and diversity of backgrounds and perspectives on the PENS task force would have led to a better result.  I very much regret not having sought to expand the size of the committee to include more voices from members without government connections."
Koocher laid much of the blame at the feet of the APA executive staff, though , who he said did not share significant information with the board regarding their government contacts.
"I and other members of the Board felt truly stunned and betrayed by some of the new information we learned 11 years later," Koocher said.
Another troubling claim made by Hoffman involves Koocher's visit to Guantanamo Bay as APA president in 2006. There, Koocher received in-person briefings from government officials and would later prepare an extensive PowerPoint presentation that was very positive about Guantanamo and its value. No prisoners were seen or interviewed.
"Here, there was both a deliberate and strategic attempt not to inquire, and an accurate (albeit strategically convenient) claim that gathering full information would have been extremely difficult in light of the classified nature of the underlying activities," Hoffman wrote.
Koocher said that it would be nearly impossible to get the data necessary to corroborate such torture claims due to their classified nature and APA's lack of subpoena power.
"Remember that APA is a scientific/professional organization, and has no capacity or infrastructure to investigate anything except ethics complaints against its members," Koocher said. "When our ethics committee asked about press reports that named some psychologists as involved in possible torture, we were told that those details were classified."
[box]Gerald Koocher's comments on the Hoffman report. [/box]
Hoffman argues there was "deliberate avoidance" of evidence of torture, though it acknowledges the difficulty of confirming such  information.
"It is notable that APA did not make any effort in this regard," Hoffman said. "And given their contacts in the CIA and DoD, they may well have been able to learn some significant information that would have helped them assess the likelihood that the problem had occurred or was still occurring, and the risk that it would occur in the future."
Today, Koocher's involvement with the APA includes his service as a Fellow of several APA divisions and his recent election to the organization's council of representatives. While he acknowledges that he should have acted differently in some cases, he strongly denied supporting enhanced interrogation policies.
"I have had a 40 plus year career as a pediatric psychologist and ethicist," he said. "I have published a number of works opposing coercive or 'enhanced' interrogation and torture.  I never supported or suborned mistreatment of another person, and feel deeply hurt by any suggestions to the contrary."
View Comments (15)