DeJamz: Iconic and up-and-coming Chicago artists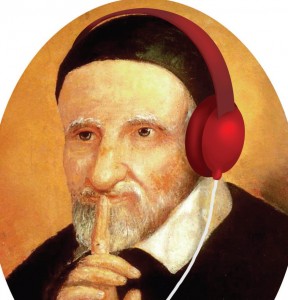 After the first week of settling in to school, students are either getting adjusted or readjusted to the city of Chicago. DePaul proudly claims Chicago as its campus, but us students are not the only ones who claim Chicago as home.
Numerous bands, rappers, singers and other artists claim the windy city as their home, here are some of the most iconic staples of the city and the best new Chicago artists.
1. Twin Peaks  — "Making Breakfast"
After their second studio album, "Wild Onion," was released last year, Twin Peaks is becoming one of the biggest bands in the city. Their sound blends together modern punk with '60s garage rock. The band played Lollapalooza this past summer and is a great example of what Chicago rock is evolving into.
2. R. Kelly — "Ignition (Remix)"
Not only is this the greatest song to come out of Chicago, "Ignition (Remix)" is arguably one of the greatest songs of all time. Put it on at a party, and every single person there will know a majority of the words. R. Kelly is kind of a disgusting freak in real life, but there is no denying the artistry behind his music, as the Chicago-native has earned the nickname "King of R&B."
3. Muddy Waters — "Mannish Boy"
There can be no mentioning of Chicago music without bringing up Chicago blues, the genre most frequently associated with the city, and Muddy Waters provides a great example. Although Muddy Waters was a Mississippi native, he became linked with the city due to his contribution to the city's blues scene.
4. The Academy Is… — "Checkmarks"
The Academy Is… is just one of the terrific contributions to the pop-punk scene the city was home to in the early to mid-2000's. Their best and most notable work was on their 2005 album, "Almost Here," which they just announced a 10-year anniversary tour for.
5. Wilco — "I Am Trying to Break Your Heart"
Off of their critically successful 2001 album, "Yankee Hotel Foxtrot," which features the Marina City towers as the cover, "I Am Trying to Break Your Heart," is one of the most beloved songs by the Chicago alt-country icons.
6. Kanye West — "We Don't Care"
One of the most famous artists to ever come from the city, Kanye West has become less linked to the city as his fame grows and he becomes a world-wide celebrity. But one listen to his debut album "College Dropout" can remind anyone where the rapper came from. "We Don't Care" is a tribute to the kids, like him, who grew up on the South Side.