Women's basketball tournament announces format changes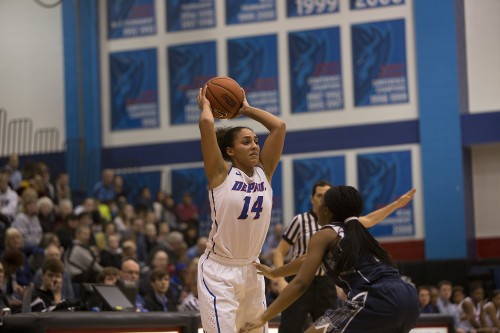 The Division I Women's Basketball Oversight Committee decided to revert to a Saturday-Monday, Sunday-Tuesday format for the preliminary rounds of the Championship Tournament in March.
The decision was fueled by an interest in garnering viewers and avoiding other major sporting events. DePaul's own Director of Athletics, Jean Lenti Ponsetto, is the chair of the committee, and was integral in the change.
"The committee made the day shift change in response to a significant amount of feedback from stakeholders in the game looking to improve in-person attendance and improve television ratings, without sacrificing one for the other," Ponsetto said in a press release. "Along with these changes, we will continue to conduct a strategic format review."
The committee also voted in favor of maintaining the format of hosts for the first two rounds of the tournament. The top 16 seeds earn the right to host for the first two games. Changes will likely be in effect as of 2016.
DePaul has made the NCAA tournament the past two years and has travelled to different host sites. They've made it past the first round in both years, making it to the Sweet Sixteen in 2014.
The woman's basketball season tips off Nov. 2. They go in as two-time defending Big East champions and are likely to be one of the favorites in 2015-16.