DePaul President Holtschneider responds to Koocher concerns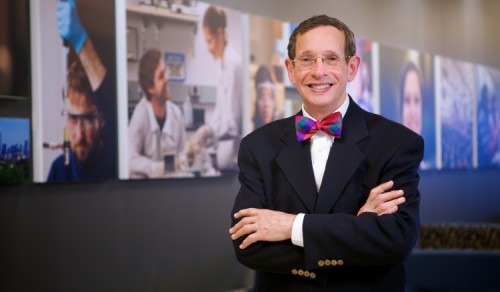 For weeks, some faculty, staff and students have demanded DePaul's administration take action by either reviewing or stripping the deanship of College of Science and Health Dean Gerald Koocher after his ethical behavior was questioned in a report commissioned by the American Psychological Association (APA).

In a letter to faculty and staff, university President Rev. Dennis Holtschneider, C.M., said Thursday that DePaul would not sanction Koocher and will not instigate an investigation in any potential wrongdoing based on the Hoffman Report. The report, released in July, concluded that top APA officials, including Koocher, colluded with the Department of Defense in creating loose ethical guidelines for psychologists in national security situations. This contributed to torture taking place in places like Guantanamo Bay, the report states.
DePaul hired Koocher in 2013, several years after the events criticized. While the university had knowledge of the controversies that Koocher was involved with at APA, it was not deemed serious enough at the time to not hire him.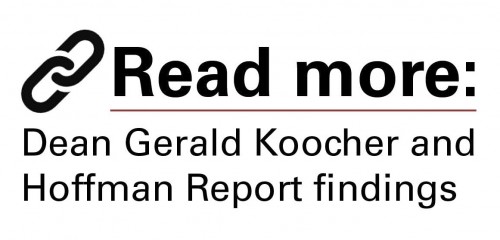 "I respect those in our university community who are concerned that Dr. Koocher's actions, as well as perceptions and interpretations of those actions, may be inconsistent with our ideals of compassion and human rights, but I simply do not find that the evidence supports the judgments that some have rendered," Holtschneider said. "Nor can I find a path to honor the requests that DePaul assemble a body to conduct its own independent hearing and investigation of the matter."
"We do not have the authority to call witnesses or command evidence outside the university community, and therefore would be forced to rely on information we already have."
Holtschneider also said that "I see no reason to think that yet another investigation by us would come to a different conclusion."
Holtschneider cited that the Hoffman Report found that there was no evidence that APA officials "actually knew about the existence of an interrogation program using enhanced interrogation techniques.
[box]Read: Full response sent to faculty and staff by President Dennis Holtschneider, C.M.[/box]
"Even here, though, culpability rests on what the board knew at the time, and the record is clear that key information was withheld from the board by the APA staff," Holtschneider said.
Holtschneider also said the feedback of those that raised criticisms of the dean's leadership was taken into consideration and those who stood up for the dean. On Oct. 1, a coalition of students, faculty and human rights formed the group Vincentians Against Torture and called for Koocher to resign.
Senior Jack O'Brien, a leader of the coalition, expressed his frustration with the president's stance.
"I was appreciative that the president took the time to respond to this I think is of great importance to the community," O'Brien said. "But that being said, I don't agree with all the points within the letter."
O'Brien said that he was frustrated that several voices in the community, most notably students, were left out of the process and he said that many important facts were left out of the letter.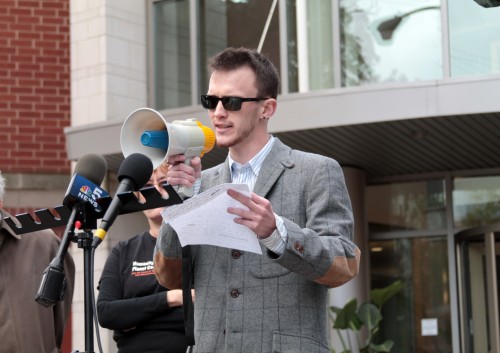 "Another issue I took was on one hand, he was condemning the APA's actions in the past, while on the other hand he's using it to corroborate that Dr. Koocher behaved ethically because the APA still supports him," O'Brien said. "I thought that was a bit contradictory to use them both as a source of confidence and endorsement of Dr. Koocher, but also to summarily blame the organization for the actions that took place and Dr. Koocher's role was largely ignored in the president's letter."
On Oct. 12, Faculty Council also met in a town-hall style meeting that gave faculty and staff a chance to ask questions to Provost Marten denBoer regarding Koocher.  
"All of this feedback has been collected by the provost and will be communicated to Dr. Koocher, carefully anonymized," Holtschneider said. "As always, disagreements with decanal decisions may continue to be addressed in our existing ways: raised informally with the dean himself or in the various meetings of the college, brought directly to the provost's attention or expressed during the review process for a dean's reappointment."
Holtschneider said that the provost will be updating the way DePaul analyzes deans and program directors, by adding a "more formative evaluation process for deans and program directors." That process is the one which denBoer used at Cal Poly Pomona, the university he resided at before his tenure at DePaul.
A few supporters of Koocher in CSH expressed happiness that the president took a definitive stand on the issue, effectively putting it to rest.
"While the Hoffman report was troubling, I think Dean Koocher has done a good job so far in his time at the university, and I am happy to have him stay on," said associate professor Kyle Peterson.
"I think that Father Holtschneider's detailed and thoughtful statement demonstrates that he seriously considered the concerns of some of the members of the DePaul community," said assistant professor Sarah Connolly. "I am pleased that the university has taken a clear and public stance to strongly support our dean."
Several faculty members not supportive of Koocher declined comment after the university's stance became clear.
[box]Timeline: Controversy surrounding Dean Gerald Koocher and DePaul's response[/box]
Holtschneider also empathized with the situation Koocher faced.
"There is tragedy and irony that Dr. Koocher must bear accusations against his ethics when he has spent his professional life writing on and contributing to the ethics of his profession," Holtschneider said. "His public statements and writings over more than three decades have consistently argued against all forms of torture, and those convictions contributed to his appointment as a liaison to the committee studying the issue in the first place."
O'Brien had no empathy for Koocher or the university, however, saying that the university's response to the controversy was unacceptable and continues a culture of fear some faculty and staff in CSH have described. .
"I think that students are voicing that, alumni are voicing that, certain faculty members are voicing that publicly and others believe that personally and privately, and I think unfortunately, it only continues to give power to a person who's cultivating an environment of fear and intimidation. And this further endorses that," O'Brien said.
Acknowledging that not everyone agrees with his position, Holtschneider also empathized with the DePaul community as well.
"I am grateful the DePaul community has a heart that so immediately rises to the needs of those who are so inhumanely treated in our own time," Holtschneider said. "I am grateful, too, for a university community that accepted Dr. Koocher's invitations to meet and discuss these issues at great length.
"I benefited greatly from the university's evolving discussion over these weeks as my own thinking took shape."
View Comments (2)